Virginia Parks Visitor Reviews
read more Virginia park reviews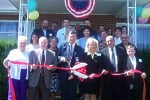 Realtor
Virginia Wilder Real Estate, LLC has been voted The Best Real Estate Agency in the Tri-State area. Virginia Wilder Real Estate, LLC offers the latest technology, uses the resources the real estate industry has to offer and is ready to serve YOU Give Tina Jirava a call toll free 877-237-8208 ext 1.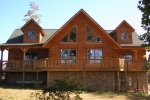 Building Contractors
Vacation and retirement Log cabin packages for sale. Lowest prices in America.
Cottages and Cabins
An amazing getaway from hustle and bustle of everyday life. What do you have in mind A romantic weekend A family vacation Or, a weekend getaway with friends We recommend escaping to the Blue Ridge Mountains in the beautiful Shenandoah Valley.