LEO PETROGLYPHS STATE MEMORIAL
Leo Petroglyph is an outstanding example of prehistoric Indian inscriptions.

On the edge of a beautiful ravine, the sandstone petroglyph contains 37 incised drawings of humans, animals, and human and animal footprints. It is now protected by a roof and viewing platform. The carvings, whose meaning is unknown, are attributed to Fort Ancient Indians who occupied this area between AD 1000 and 1650.

A trail leads through the gorge and along the unglaciated Mississippian sandstone cliffs that are 20 to 65 feet high. Wildflowers and birds are abundant during the warmer months.
---
Leo Petroglyphs State Memorial is located near Chillicothe, Jackson and Chillicothe
---
---
---
Williams Bait & Tackle
1268 S Pennsylvania Ave
Wellston, OH
(740) 384-6163
Jeff's Bait & Tackle
259 Bridge St
Jackson, OH
(740) 286-0107
Cottages and Cabins
Cozy two bedroom cabin with large front porch on five acres overlooking a 3/4 acre fully stocked pond. Located in southern Hocking County just minutes from Hocking Hills caves, Nelsonville, Logan and Laurelville.
23 miles from park*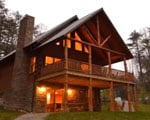 Cottages and Cabins
Trickle Creek offers luxury cabins in Hocking Hills. The cabins are situated on nearly 236 acres of secluded cabin rentals in the deep wooded ravines in the foothills of the Appalachian Mountains in Hocking County, Ohio.
30.7 miles from park*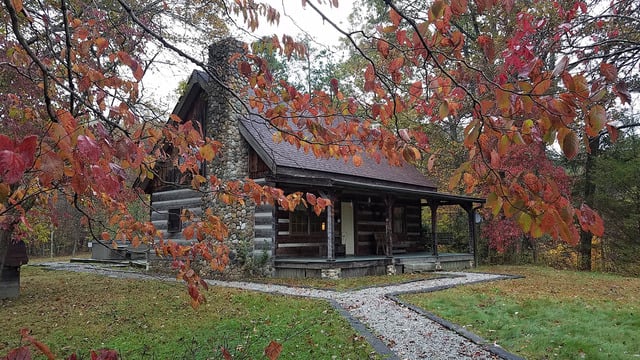 Cottages and Cabins
Hidden Cave Cabin is an authentic log cabin with 2 bedrooms in a private wooded setting. It is located on one of the most scenic drives in Hocking Hills and just 3.6 miles to Rock House and less than 10 miles to Conkle's Hollow and Old Man's Cave.
26 miles from park*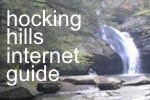 Tourism
Offical Guide to Southeastern Ohio's Scenic Wonderland, the Hocking Hills. The 9 State Parks and State Forests. How to get there, things to do, interesting local merchants, what to see, places to stay. Reserve your cabin or campsite online
18.4 miles from park*