BUCKEYE FURNACE STATE MEMORIAL
BUCKEYE FURNACE STATE MEMORIAL
123 Buckeye Park Rd
Wellston, Ohio   45692-9511
(lat:39.0549 lon:-82.4586)

Phone:
(740) 384-3537
Buckeye Furnace is a reconstructed charcoal-fired iron blast furnace with original stack, typical of those operating in southeastern Ohio's Hanging Rock Iron Region more than a century ago.

Visitors to this 270-acre site can see the furnace, originally built in 1852, which went out of blast for the last time in 1894. Attached to the furnace is the reconstructed casting shed. Above the furnace is the charging loft where iron ore, limestone, and charcoal were loaded into the furnace, and the engine house which contained a steam-powered compressor. The reconstructed company store serves as a visitor orientation area. There are two nature trails.
---
Buckeye Furnace State Memorial is located near Gallipolis, Jackson and Chillicothe
---
---
---
Williams Bait & Tackle
1268 S Pennsylvania Ave
Wellston, OH
(740) 384-6163
Jeff's Bait & Tackle
259 Bridge St
Jackson, OH
(740) 286-0107
Cottages and Cabins
Cozy two bedroom cabin with large front porch on five acres overlooking a 3/4 acre fully stocked pond. Located in southern Hocking County just minutes from Hocking Hills caves, Nelsonville, Logan and Laurelville.
23.3 miles from park*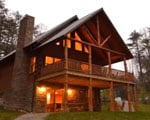 Cottages and Cabins
Trickle Creek offers luxury cabins in Hocking Hills. The cabins are situated on nearly 236 acres of secluded cabin rentals in the deep wooded ravines in the foothills of the Appalachian Mountains in Hocking County, Ohio.
36.4 miles from park*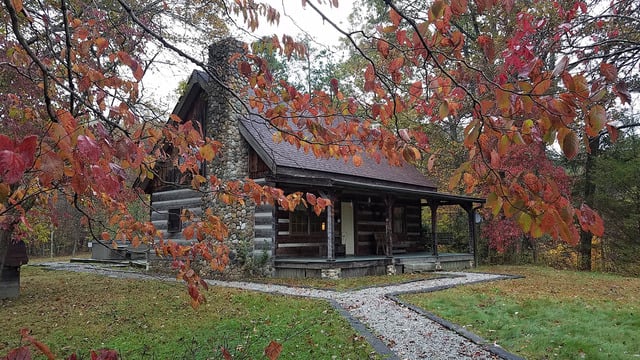 Cottages and Cabins
Hidden Cave Cabin is an authentic log cabin with 2 bedrooms in a private wooded setting. It is located on one of the most scenic drives in Hocking Hills and just 3.6 miles to Rock House and less than 10 miles to Conkle's Hollow and Old Man's Cave.
33 miles from park*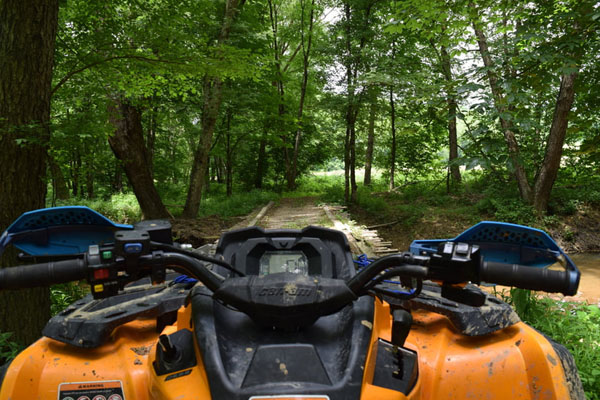 Cottages and Cabins
5 Bedroom, Newly Furnished, Hot Tub. Located on 330 private acres. Wayne National and Zaleski State Forest Both within one mile of property. Over 20 miles of established horse, atv, hiking trails on property.
23 miles from park*