SCIOTO TRAIL STATE PARK
SCIOTO TRAIL STATE PARK
144 Lake Rd
Chillicothe, Ohio   45601
(lat:39.23 lon:-82.9559)

Phone:
(740) 887-4818
Reservations:
866-644-6727
A small, quiet park nestled in beautiful 9,000-acre Scioto Trail State Forest, this state park is an undisturbed wooded refuge just south of Chillicothe. The ridgetops and winding forest roads offer breathtaking vistas of the Scioto River Valley. The beauty and remoteness of Scioto Trail offers the best of escapes to park visitors.
Located in the Appalachian foothills bordering the Scioto River, the park's rugged ridgetops and wooded valleys support a host of natural wonders. This densely forested hill country is reminiscent of the southern Appalachians supporting a magnificent stand of oak and hickory. In spring, the forest trails are lined with flowering dogwood and redbud trees. The forest floor displays woodland wildflowers including spring beauties, Dutchman's breeches, wild blue phlox and wild geranium. Ferns, mosses and lichens coat the sandstone outcroppings. Mushroom hunters delight in the abundance of the delicious morel mushroom.

The remoteness of the area and dense forest provides excellent habitat for some of Ohio's most elusive wildlife. Wild turkey populations are thriving in this region along with ruffed grouse and white-tailed deer. Small mammals of Scioto Trail include red fox, skunk, opossum, gray squirrel and raccoon among many others. Rare sightings of bobcat and black bear have been reported. Many reptiles and amphibians find the woodlands and streams of the area desirable.
Scioto Trail State Park is nestled in an area rich with reminders of Ohio's prehistoric peoples. These Mound Builders left extensive earthworks throughout the Scioto River Valley and its tributaries. Serpent Mound, in northeastern Adams County, is a 1,000-foot snake effigy mound built by the Adenas. Other smaller Adena mounds exist in Ross County. The Adena culture is named after the estate of early Ohio statesman Thomas Worthington. Adena, near Chillicothe, was the site of the first mound excavation attributed to these prehistoric people.

Other extensive earthworks exist north of Chillicothe on the Scioto floodplain. Mound City is attributed to a more advanced culture called the Hopewells. Other Hopewell mounds in the Scioto Trail region are Seip Mound, Spruce Hill and Fort Hill. The importance of the Scioto River to the early development of Ohio carried through from these prehistoric peoples to the Shawnee and first pioneer settlers.

The Shawnee utilized the river as their primary means of transportation from one village to another. The Scioto Trail was an Indian trail that followed the Scioto River from northern Ohio to the Kentucky hunting grounds. The trail was later used by settlers who came upriver from Portsmouth to the first capital of Ohio--Chillicothe. There is a replica of the first church in the area, Chillicothe's First Presbyterian, in Caldwell Lake Hollow. This plain log structure gives testimony to the simple lifestyle of early Ohioans.

The first European settlers came to the area in the 1790s. In 1796, General Nathaniel Massie and a small group of settlers started the town of Chillicothe. Many of these first Ohioans were veterans of the Revolutionary War. The land west of the Scioto River and east of the Little Miami River was set aside for Virginia veterans of the Revolution. Land allotments were based on time served and rank of these soldiers.

Initial purchases of land for the park and forest began in 1922. Most of the major development took place in the 1930s during the original Civilian Conservation Corps (CCC) days. They constructed most of the roads, lakes and the original recreational facilities.
Ohio does not have an annual pass and does not charge entrance fees to state parks.
Nearby State Forest, acres
9,151
The wooded campground at Caldwell Lake offers 56 sites of which 40 are equipped with electricity. Pit latrines, dump stations, fire rings and picnic tables are provided. A primitive walk-in camp located near Stewart Lake offers an additional 18 non-electric sites.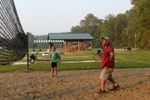 Cottages and Cabins
Rustic beauty in a peaceful, clean atmosphere is the secret to this Family Retreat. The serene splendor of Mother Nature is your reward for visiting Walnut Creek. We offer cabin rentals for those who want the convenience with less effort.
5.8 miles from park*
Two small lakes offer boating with electric motors only. Canoeing is excellent on these quiet waters. A launch ramp is provided.
---
Scioto Trail State Park is located near Chillicothe, Waverly and Chillicothe
---
Several scenic areas offer excellent picnicking opportunities. Tables and grills are provided. A shelter house is available near the Stewart Lake picnic area, and a gazebo is located on Caldwell Lake Island. Both facilities my be reserved for a fee by calling the park office, or can be used on a first-come, first-served basis if not previously reserved.
Twelve miles of hiking trails and 17 miles of bridle trails lead to scenic overlooks and breathtaking vistas. A portion of the Buckeye Trail which links the four corners of Ohio passes through the state forest.
A monument erected in 1842 stands at the entrance of Scioto Trail State Forest to commemorate William Hewitt. As a hermit, he lived for fourteen years in a cave near what is now the park and surrounding forest. Hewitt died in 1838 at the age of seventy after becoming a local legend. Eventually, the cave was whittled away by highway development and the monument was moved 1,000 feet north of its original site to its present location.

Nearby are Great Seal State Park which is located north of Chillicothe off State Route 159, Lake White State Park which is located near Waverly on State Route 220, and Tar Hollow State Park and State Forest which are located off State Route 327 near the Ross-Hocking-Vinton county lines.

The famous outdoor historical drama, Tecumseh!, is presented mid-June through Labor Day weekend at Sugarloaf Mountain Amphitheatre. The Ross County Historical Society in Chillicothe features exhibits of pioneer crafts, firearms, furniture, toys and clothing. The museum is open March through November. One mile north of Chillicothe on State Route 104 is the Mound City/Hopewell Culture Group National Historic Park. The area is a prehistoric Indian complex of 23 burial mounds. A museum and visitors' center are open daily.
---
---
Bill's Bait House
4308 State Route 220
Waverly, OH
(740) 947-2542
Bait & Tackle
381 N High St
Chillicothe, OH
(740) 774-1985
D & K Bait & Tackle Dealers
288 W Hydell Rd
Chillicothe, OH
(740) 772-1836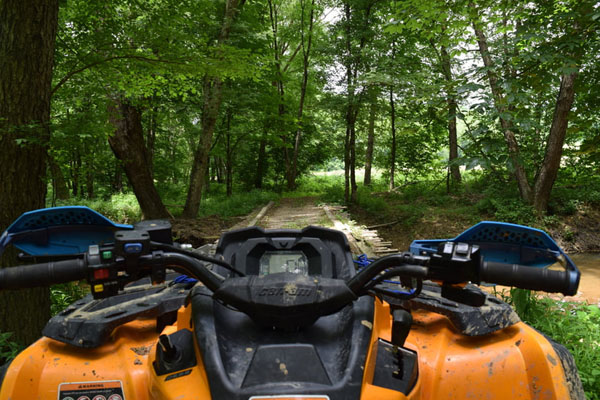 Cottages and Cabins
5 Bedroom, Newly Furnished, Hot Tub. Located on 330 private acres. Wayne National and Zaleski State Forest Both within one mile of property. Over 20 miles of established horse, atv, hiking trails on property.
31.8 miles from park*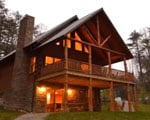 Cottages and Cabins
Trickle Creek offers luxury cabins in Hocking Hills. The cabins are situated on nearly 236 acres of secluded cabin rentals in the deep wooded ravines in the foothills of the Appalachian Mountains in Hocking County, Ohio.
33.5 miles from park*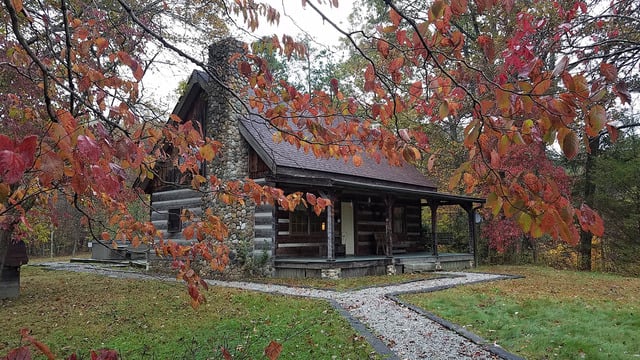 Cottages and Cabins
Hidden Cave Cabin is an authentic log cabin with 2 bedrooms in a private wooded setting. It is located on one of the most scenic drives in Hocking Hills and just 3.6 miles to Rock House and less than 10 miles to Conkle's Hollow and Old Man's Cave.
28 miles from park*
Cottages and Cabins
Cozy two bedroom cabin with large front porch on five acres overlooking a 3/4 acre fully stocked pond. Located in southern Hocking County just minutes from Hocking Hills caves, Nelsonville, Logan and Laurelville.
33.2 miles from park*
144 Lake Road, Chillicothe, Ohio 45601