SEIP MOUND STATE MEMORIAL
SEIP MOUND STATE MEMORIAL
Bainbridge, Ohio   45612
(lat:39.2399 lon:-83.2208)

Seip Mound is the central mound in a group of geometric earthworks. Farming and erosion have degraded the surrounding earthworks leaving the central mound an outstanding feature. It is 240 feet long, 130 feet wide, and 30 feet high.

Excavations have revealed that prehistoric Indian buildings existed near the earthworks. Today, visitors can see the location of some of these buildings as they are outlined by short posts in the ground. The Hopewell Indians (100 BC-AD 500) built Seip Mound for burials. This culture had a highly developed craft industry, as is evidenced by artifacts found with bodies in the burial site.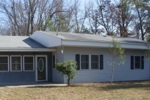 Cottages and Cabins
Lake Front but not lake view. This cottage is situated on 3 Acres, mostly wooded. Rocky Fork Lake is a 2,000 acre quiet and secluded lake. Because of the heavy concentration of trees the lake is a secluded paradise hidden in the woods.
15.2 miles from park*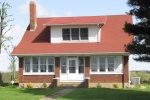 Cottages and Cabins
Private retreat surrounded by 35 acres of farmland with a beautiful view of Rocky Fork Lake, near Hillsboro, Ohio. Whether youre seeking a peaceful retreat, a romantic get-away, a scrapbooking weekend, a boating week, or simply want to experience nature at its best, youll find what youre looking for.
12.6 miles from park*