BOILER BAY STATE PARK
BOILER BAY STATE PARK
119 U.S. 101
Depoe Bay, Oregon   97341
(lat:44.8101 lon:-124.0624)

Phone:
541-765-3304
A miraculous and rugged, basalt-rimmed bay, Boiler Bay is a great place to watch wild surf action on the rocky spurs. This splendid panoramic viewpoint presents a good opportunity to see migrating and resident gray whales. Take your binoculars -- this is one of the best sites in Oregon to see ocean-going birds (like shearwaters, jaegers, albatrosses, grebes, pelicans, loons, oystercatchers and murrelets). In 1910, an explosion sank the J. Marhoffer, and you can see the ship's boiler at low-tide. A short, rough trail takes you to some of Oregon's richest tide pools.
Boiler Bay State Park is located on the central coast of Oregon, nestled between Depoe Bay and Newport. The park's history dates back to a time when it was primarily known for its natural beauty rather than as a state park.

In the late 1800s, Boiler Bay gained recognition due to its treacherous waters that posed significant risks for ships navigating along the coastline. Numerous shipwrecks occurred in this area over the years, leading locals to refer to it as "the graveyard of the Pacific." One notable wreck was that of J.Marhoffer schooner named "J.M.Colman" which ran aground near Boiler bay in 1913.

To address these dangers and improve maritime safety, construction began on a lighthouse at Yaquina Head just north of Boiler Bay in 1871. This iconic structure still stands today and serves as an important landmark within close proximity to what would later become Boiler Bay State Park.

Over time, people started recognizing not only the hazards but also appreciated scenic views offered by this rugged stretch of coastline with dramatic cliffs overlooking crashing waves below. As tourism grew along Oregon's coastal region during early-mid twentieth century so did interest around boiler bay area among visitors who were drawn towards witnessing nature's raw power firsthand from viewpoints accessible through trails carved into surrounding hillsides

Eventually recognized for both historical significance and breathtaking vistas alike; efforts were made by local communities working together alongside government agencies such as Parks Department or Bureau Of Land Management (BLM) - depending upon jurisdictional boundaries- culminating establishment formalized public access point now referred simply 'Boiler'
Vacation Rentals
Keystone Vacation Rentals - Offering guests luxury oceanfront vacation rentals to enjoy the perfect getaway along the magnificent Oregon Coast. Rentals offer all the amenities you would hope to find including commanding oceanfront views, private hot tubs, access to indoor pools, WiFi, HD televisions and much more.
11.8 miles from park*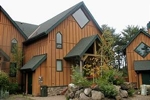 Cottages and Cabins
Oregon Beach Vacations chooses our Oregon vacation rentals very carefully. Each home is personally screened prior to acceptance, and we work closely with the property owners to ensure that every Oregon coast rental continues to meet our high standards. Each rental has certain amenities to make it special. You may never want to leave.
13.6 miles from park*