KNOX LAKE STATE WILDLIFE AREA
The Division of Wildlife maintains the parking lots, picnic areas, boat ramps, docks and rental boat slips. The reservoir has a 10 horse power limit on outboard motors. However, larger outboard motors may be operated at no wake or idle-speed only.
Knox Lake was built by the ODNR Division of Wildlife in 1954. The reservoir, created by damming the Kokosing River, was built primarily for recreation. The reservoir is 469 acres in size and has 11.4 miles of shoreline. Maximum depth is over 24 feet near the dam, although much of the water is 12 feet or less. Bottom composition is made up of rock and gravel in the lower section and mud and silt in the upper section. The upper section of the reservoir was purposely left full of standing timber to provide natural cover to enhance fishing. In the lower basin trees have been felled along the shoreline to provide additional cover.
---
Knox Lake State Wildlife Area is located near Galion, Mansfield and Mount Gilead
---
8 Person Cruise Pontoon Rental
Boat Rentals
Located in the heart of Mohican Country outside of Mansfield, Ohio, offers the best pontoon boat, kayak and stand-up paddleboard rentals in the state of Ohio. We offer a variety of pontoon rentals, from high-speed ski pontoons to our leisurely cruise pontoons.
12.3 miles from park*
---
---
Fishing: Walmart #2149
1575 Coshocton Ave
Mt Vernon, OH
(740) 392-3880
River's Edge Hunting & Fishing
301 W Gambier St
Mt Vernon, OH
(740) 397-1200
Grandpa's Tackle Box
17811 Buena Vista Rd
Fredericktown, OH
(740) 694-7385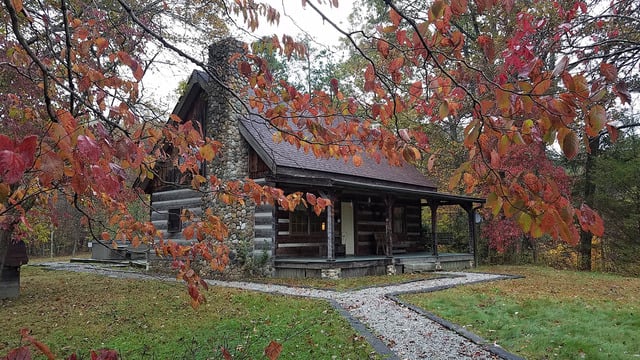 Cottages and Cabins
Hidden Cave Cabin is an authentic log cabin with 2 bedrooms in a private wooded setting. It is located on one of the most scenic drives in Hocking Hills and just 3.6 miles to Rock House and less than 10 miles to Conkle's Hollow and Old Man's Cave.
68.6 miles from park*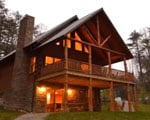 Cottages and Cabins
Trickle Creek offers luxury cabins in Hocking Hills. The cabins are situated on nearly 236 acres of secluded cabin rentals in the deep wooded ravines in the foothills of the Appalachian Mountains in Hocking County, Ohio.
64.4 miles from park*
Knox Lake is located about 1 miles northeast of Fredericktown and can be accessed via State Route 95. The marina and main boat ramp are located on the lower section of the reservoir along Armentrout Road. Other boat ramps are located off County Road 5 in the upper section of the reservoir.