MOHICAN STATE FOREST
MOHICAN STATE FOREST
975 O D N R Mohican Rd 51
Perrysville, Ohio   44864
(lat:40.6048 lon:-82.2975)

Phone:
(419) 938-6222
Mohican-Memorial State Forest is located in southern Ashland County, midway between Columbus and Cleveland. It is easily reached from I-71 and State Routes 97 and 3. The natural attributes of the area combined with state and nearby commerical facilities have made this region one of the more popular year-round attractions of the state. Mohican-Memorial State Forest is managed under the multiple-use concept for timber and wildlife habitat, forestry research and demonstrations of good forest land management, primitive recreation and natural beauty, tree seed for forest nurseries and protection of soils and watershed. Timber products obtained from harvest, stand improvement and thinning operations include saw logs, veneer logs with some pulpwood and firewood. Pine plantation thinnings yield fence and guard posts and poles. During the spring and fall fire seasons, a major objective of the forest organization is to prevent, detect and suppress wildfires that occur on state and private land within the protection district. The many gas wells and transmission lines that you see are a result of the development of a natural gas storage field underlying the forest. Land acquisition for the forest began in 1928 and has continued with the accumulation of over 4,500 acres (exclusive of state park land). The land use history of the forest is typical of eastern Ohio. Original forests were cleared for agriculture, but eventually erosion ensued and fertility decreased. Farms were abandoned and subsequently reverted to brush and woodland. At the time of acquisition, planting of trees on abandoned land was a high priority activity. This resulted in the many plantations of white and red pine and mixtures of these and other pine species that you see today. Much of the tree planting was done by personnel of the Civilian Conservation Corps whose camp was located on the the forest during the 1930s. Native hardwood of the oak-hickory and beech-maple types and associated species of gum, aspen, ash, cherry and walnut occur on unplanted areas. Native white pine and hemlock are also found.
Day-Use
Hiking Trail, miles
24
---
Mohican State Forest is located near Mansfield, Mount Vernon and Wooster
---
8 Person Cruise Pontoon Rental
Boat Rentals
Located in the heart of Mohican Country outside of Mansfield, Ohio, offers the best pontoon boat, kayak and stand-up paddleboard rentals in the state of Ohio. We offer a variety of pontoon rentals, from high-speed ski pontoons to our leisurely cruise pontoons.
3.7 miles from park*
---
---
Big Pines of Pleasant Hill Inc
3911 State Route 95
Perrysville, OH
(419) 938-3474
Walley World Resort Inc
16121 County Road 23
Loudonville, OH
(419) 994-4828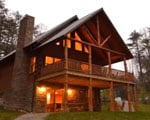 Cottages and Cabins
Trickle Creek offers luxury cabins in Hocking Hills. The cabins are situated on nearly 236 acres of secluded cabin rentals in the deep wooded ravines in the foothills of the Appalachian Mountains in Hocking County, Ohio.
71.8 miles from park*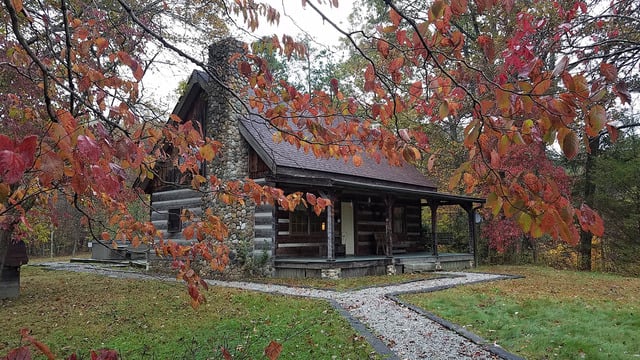 Cottages and Cabins
Hidden Cave Cabin is an authentic log cabin with 2 bedrooms in a private wooded setting. It is located on one of the most scenic drives in Hocking Hills and just 3.6 miles to Rock House and less than 10 miles to Conkle's Hollow and Old Man's Cave.
76.5 miles from park*
Tourism
Offical Guide to Ohio's Mohican Amish Country. How to get there, things to do, local merchants, what to see, places to stay. Explore Mohican State Park. Canoe the Mohican River. Tour the Amish villages of Millersburg, Berlin, Sugarcreek, Walnut Creek and more.
11 miles from park*