WAYNE NATIONAL FOREST
Located in southern Ohio, lies the Wayne National Forest encompassing over 160,000 acres. You can get there in no more than a day's drive from such metropolitan areas as Columbus, Cincinnati, Louisville, and Pittsburgh. Camping and picnicking season extends from May through September, except at Vesuvius Recreation Area where camping is permitted year-round. Southweast Ohio relishes its warm days and cool nights during May and June, with visitors claiming the swimming is best during July and August.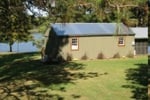 A lakeside retreat in the beautiful Hocking Hills on scenic Lake Logan. Full kitchen, Hot Tub, Satellite HD TV, sitting room, breakfast nook, and electric AC/Heat.
14.8 miles from park*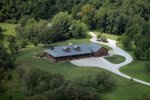 Mesa Vista Lodge offers 4200 sq. ft. of luxury living with 8 bedrooms, 4 full baths, 2 gas log fireplaces, massive kitchen/dining/great room with cathedral ceiling, 8-10 person hot tub and 2400 sq. ft. of covered walk-around porch.
11.4 miles from park*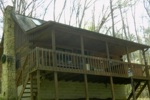 It features a hot tub, 2 bedrooms, pool table, ping pong table, CD player, telephone, living room with fireplace and tv/vcr with 50 movies. The kitchen is full equipped and the deck has a swing.
14.4 miles from park*
This is not your typical cabin in the woods and you aint gonna be roughing it. Its a log home lovingly furnished to make you feel spoiled. From the moment you enter, youll realize that youve found your dreamscape. Beautiful, tranquil music playing the background feel free to take the CD home with you, luxurious amenities all around you, a soothing, private hot tub overlooking the forest and a bottle of champagne chilling next to the flick-of-a-switch gas fireplace. Oh yes, you have arrived And we promise youll wish you never had to leave.
12.3 miles from park*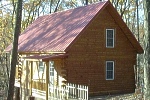 Burr Oak State Park - Located in the rolling hills of southeastern Ohio. Rose's Vacation Cabin Rental is a special place to make your Honeymoon, Anniversary, or Family Getaway a relaxing experience.
8.7 miles from park*