TRIMBLE STATE WILDLIFE AREA
TRIMBLE STATE WILDLIFE AREA
912 Portage Lakes Drive
Akron, Ohio   44319
(lat:39.5241 lon:-82.1224)

Phone:
(614) 265-6300
The Trimble State Wildlife Area in Ohio is a sprawling sanctuary that encompasses approximately 4,500 acres of diverse landscapes, including forests, wetlands, and grasslands. It serves as an ideal habitat for a wide variety of wildlife, offering a haven for migratory birds, white-tailed deer, wild turkeys, and many other species. With its multiple trails and recreational opportunities, such as hunting and fishing, the Trimble State Wildlife Area provides visitors with a chance to immerse themselves in the beauty of nature while enjoying outdoor activities in peaceful surroundings.
Trimble State Wildlife Area is a natural reserve located in Athens County, Ohio. The area had a rich history before it was designated as a wildlife area.

The land which now constitutes the Trimble State Wildlife Area was originally owned by the United States government and was a part of the Virginia Military District. In the early 1800s, this land was given to veterans of the Revolutionary War as compensation for their military service. Over time, the land was sold and exchanged between several private owners.

In 1930, the Ohio Department of Natural Resources (ODNR) acquired the first parcel of land that would eventually become the Trimble State Wildlife Area. The goal was to preserve the land's natural resources, including forests and wetlands, and protect its wildlife inhabitants.

Throughout the following decades, additional parcels were acquired by the ODNR, expanding and enhancing the wildlife area. In 1978, the wildlife area officially became Trimble State Wildlife Area.

Today, the Trimble State Wildlife Area spans over 4,500 acres and offers a variety of outdoor recreational opportunities. It is mainly managed for wildlife conservation and hunting. The wildlife area is characterized by diverse habitats, including forests, open fields, marshes, and ponds, which attract a wide range of wildlife species.

Visitors can explore the area through various hiking trails, bird-watching, and fishing opportunities. There are also designated hunting areas for game species such as deer, turkey, and small game. The ODNR continues to actively preserve and manage Trimble State Wildlife Area to maintain and protect its natural resources and wildlife populations for the enjoyment of future generations.
Conference Center
Hello I am the marketing coordinator for the Hocking Hills Lodge Conference Center. There is incorrect information on your website about our lodge, how would we go about changing that or providing
15.3 miles from park*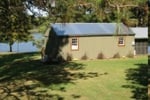 Cottages and Cabins
A lakeside retreat in the beautiful Hocking Hills on scenic Lake Logan. Full kitchen, Hot Tub, Satellite HD TV, sitting room, breakfast nook, and electric AC/Heat.
18.1 miles from park*
---
Trimble State Wildlife Area is located near Athens, Logan and Lancaster
---
1. Turtle Creek Trail
Turtle Creek Trail is a picturesque hiking trail that winds along the banks of Turtle Creek. This 1.4-mile loop trail offers stunning views of the surrounding forested area and the opportunity to spot a variety of wildlife, including turtles, birds, and deer. The trail is relatively easy to navigate, making it suitable for hikers of all skill levels. Don't forget to bring your camera to capture the natural beauty of this scenic trail.

2. Pinetop Trail
The Pinetop Trail is a moderate 4-mile loop trail that takes hikers through a diverse landscape of pine forests, open meadows, and wetland areas. As you hike along this trail, keep an eye out for various plant and animal species, as the area is known for its rich biodiversity. The trail also offers several lookout points where you can enjoy panoramic views of the surrounding wilderness. Be sure to wear sturdy hiking shoes and bring plenty of water for this longer hike.

3. Marsh Trail
For those looking for a shorter hike, the Marsh Trail is an excellent option. This easy 1-mile trail meanders through a wetland area, offering a unique opportunity to observe a variety of bird species, including herons, ducks, and geese. The trail is well-maintained and features informative signage that educates hikers about the importance of wetland ecosystems. Grab a pair of binoculars and enjoy a peaceful hike while immersing yourself in the sights and sounds of nature.

4. Deer Run Trail
Prepare to encounter white-tailed deer along the Deer Run Trail, a 2-mile loop trail that offers a glimpse into the natural habitat of these majestic creatures. This moderate hike takes you through wooded areas and open fields, providing a chance to spot other wildlife such as squirrels, rabbits, and various bird species. Keep your eyes peeled for signs of deer activity, such as tracks and browse marks on shrubs. Nature enthusiasts and wildlife photographers will find this trail particularly rewarding.

5. Woodland Wander Trail
The Woodland Wander Trail is a leisurely 1.5-mile loop trail that winds through a mix of hardwood forests, meadows, and riparian areas. This trail is a fantastic option for families or anyone looking for a peaceful outing in nature. The trail is often dotted with wildflowers during the spring and summer months, creating a vibrant and colorful backdrop for your hike. Birdwatchers will also have a field day here, as the trail is home to various bird species. Enjoy the tranquility and natural beauty of the Woodland Wander Trail as you explore this hidden gem within Trimble State Wildlife Area.

Remember to check the specific rules and regulations of Trimble State Wildlife Area before embarking on your hiking adventure. With its diverse trails and beautiful natural landscapes, this wildlife area offers endless opportunities for hikers to connect with nature. Lace up your hiking boots, pack your essentials, and set out to explore the scenic beauty of Ohio's Trimble State Wildlife Area.
---
---
Whitetail Trophy & Exotics
1984 Bell Bottom Rd Se
New Straitsville, OH
(740) 385-9079
Burr Oak Resort
Glouster, OH
(740) 767-2112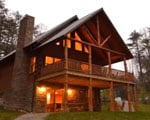 Cottages and Cabins
Trickle Creek offers luxury cabins in Hocking Hills. The cabins are situated on nearly 236 acres of secluded cabin rentals in the deep wooded ravines in the foothills of the Appalachian Mountains in Hocking County, Ohio.
21.6 miles from park*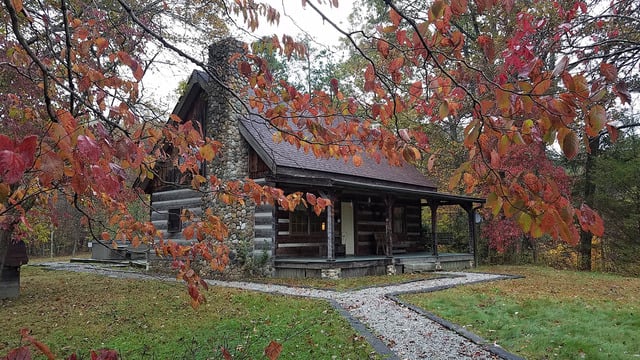 Cottages and Cabins
Hidden Cave Cabin is an authentic log cabin with 2 bedrooms in a private wooded setting. It is located on one of the most scenic drives in Hocking Hills and just 3.6 miles to Rock House and less than 10 miles to Conkle's Hollow and Old Man's Cave.
25 miles from park*
Trimble State Wildlife Area is located in Athens County, Ohio. Here are the directions to reach this area:

1. If you are coming from the south or north, take the U.S. Route 33 and head towards Nelsonville.
2. From Nelsonville, take the Ohio State Route 691 eastbound.
3. Continue on Ohio State Route 691 for approximately 4.5 miles until you reach Hunterdon Road.
4. Take a left onto Hunterdon Road.
5. After about 1.4 miles, turn right onto Vore Ridge Road.
6. Continue on Vore Ridge Road for approximately 2.2 miles.
7. Take a left onto Township Road 250, also known as Kings Road.
8. Follow Township Road 250 for about 0.7 miles.
9. The Trimble State Wildlife Area will be on your left.

Please note that these directions are for reference purposes only, and it is always a good idea to have a GPS device or map to navigate accurately.