FORT OKANOGAN STATE PARK
FORT OKANOGAN STATE PARK
Coulee Dam, Washington   99116
Fort Okanogan State Park is 45-acre day-use park set on a bluff overlooking the Columbia River. The park has 1,000 feet of "high" freshwater shoreline, but no beach accessibility. The park and interpretive center overlook the Columbia River and old fur trading sites, one of the first Washington settlements.

Park hours/updates:

Summer: 9 a.m. to 5 p.m. Wed. - Sun.Winter: Closed Oct. 2, reopens May 8.

Group tours are still available by appointment, call the park at (509) 923-2473.

The interpretive center is open five days a week in the summer.
Wildlife Mammals Birds Fish & Sea Life? Chipmunks? Coyotes? Rabbits? Crows or Ravens? Doves or Pigeons? Ducks? Geese? Hawks? Jays? Quail

Environmental Features Physical Features Plant Life

? Ponderosa Pine? Daisy? Lupines
David Stuart of the Pacific Fur Company established a colony and named it "Fort Okanogan" in 1811. In 1821, the fort was purchased by the Hudson Bay Company. Fort Okanogan Interpretive Center overlooks the site of the original fort. The word "Okanogan" is derived from "Okinakane," the name the local Indians used for themselves.
Services/Supplies Available in the area ? Auto repair? Camping? Diesel? Fishing/hunting? Gasoline? Gifts? Golf? Groceries? Hardware? Hospital? Overnight Accommodations? Pay phone? Postal service? Propane? Recreational equipment? White gas? Wood? Swimming
The park has no camping.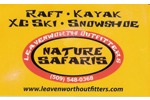 We want to share the nature and adventure of river rafting, kayaking, cross country skiing and snoeshoeing in the beautiful Cascade Mountains of Washington State with our honored guests.
61.8 miles from park*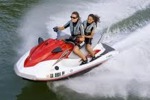 We rent premium well maintained equipment including SKI BOATS, JET SKIS, and PONTOON BOATS We are located at Sunbanks Lake Resort outside of Electric City, which is 20 minutes from Steamboat Rock State Park, 35 minutes from Sun Lakes State Park, as well as only 5 minutes from Grand Coulee Dam. We also deliver to the surrounding areas. Call 509-681-0283 or 509-633-8079
30 miles from park*