FORT HILL STATE MEMORIAL
Fort Hill State Memorial is a nature preserve containing one of the best preserved Indian hilltop enclosures in North America. The Hopewell Indians (100 B.C.-A.D. 500) constructed the 1 1/2 mile long earthwork hilltop enclosure as well as at least two ceremonial buildings and probably a village in the Brush creek Valley.

Lying at the western edge of the Allegheny Plateau, immediately south of the glacial boundary, this hilly area contains an impressive diversity of bedrock, soils, flora, and fauna. There are 11 miles of hiking trails at the 1,200 acre preserve as well as a picnic area. The museum reopened in the fall of 2000 after an extensive renovation. New exhibits include a variety of hands-on and interactive, multimedia displays depicting the geology, flora and fauna of Fort Hill..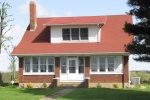 Private retreat surrounded by 35 acres of farmland with a beautiful view of Rocky Fork Lake, near Hillsboro, Ohio. Whether youre seeking a peaceful retreat, a romantic get-away, a scrapbooking weekend, a boating week, or simply want to experience nature at its best, youll find what youre looking for.
5.2 miles from park*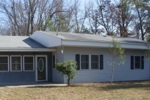 Lake Front but not lake view. This cottage is situated on 3 Acres, mostly wooded. Rocky Fork Lake is a 2,000 acre quiet and secluded lake. Because of the heavy concentration of trees the lake is a secluded paradise hidden in the woods.
6.6 miles from park*
Situated on 142 acres of rolling woodland and farmland with breath-taking vistas of the foothills of the Appalachian Mountains, Murphin Ridge Inn is the ideal spot for a romantic getaway, family vacation or business retreat.
16.7 miles from park*