CRANBERRY STATE PARK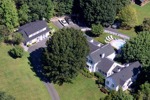 BBs / Inns
A brick patio in ground swimming pool invite guests to step outdoors and enjoy their picturesque surroundings and provide a lovely spot for seasonal breakfasting, sunbathing or just plain relaxing
4.9 miles from park*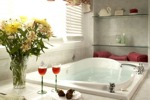 BBs / Inns
Nestled in the beautiful Skylands Region of New Jersey, the house now known as The Whistling Swan Inn was built in 1905 by Justice of the Peace, Daniel Best, for his wife, Sarah. Come visit Northwest NJ's finest Victorian Inn Voted Top Ten BB in US by Inn Traveler Magazine
2.3 miles from park*
---
Cranberry State Park is located near Boonton, Budd Lake and Denville
---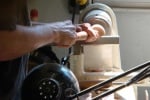 Arts/Cultural/Drama
Peters Valley is a non-profit education center and gallery for craft arts. Tour the studios on weekends during summer. Workshops May to September, 2 to 5 days. Expert instructors from US and abroad. Commute or sleep over for a mini-vacation close-to-home. Wood turning, weaving, jewelry, ceramics, blacksmithing, photography, papermaking, beading and more.
19.1 miles from park*
---
---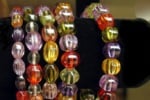 Arts Crafts
The store at Peters Valley Craft Center offers original handcrafted art, jewelry, clothing, ceramics, and home furnishings. Unique items from over 300 artists offer distinctive ideas to embellish the home, treat yourself, or to select for a gift. Visit the Gallery upstairs for our latest exhibit of fine art craft.
19.1 miles from park*