TURNBULL NATIONAL WILDLIFE REFUGE
TURNBULL NATIONAL WILDLIFE REFUGE
26010 S. Smith Road
Cheney, Washington   99004 9326
Turnbull National Wildlife Refuge is located on the eastern edge of the Columbia Basin, in Spokane county in northeastern Washington. The Refuge is situated within the "Channeled Scablands", an area formed by glacial floods at the end of the last ice age. Turnbull National Wildlife Refuge was established in 1937 to provide productive breeding and nesting grounds for migratory birds and other wildlife.

The Refuge Environment: Turnbull NWR encompasses approximately 16,000 acres of the Channeled Scablands. The ecosystem that predominates the Refuge is unique within the National Wildlife Refuge System and has characteristics that distinguish it from natural reserves worldwide. The powerful forces of volcanism, glaciation and the largest flood in geological history have combined to forge a distinct environment. The combination of basalt outcrops, channeled canyons and ponderosa pine forests infused in a diverse landscape of over 130 marshes, wetlands and lakes, create an environment of aesthetic beauty as well as high quality wildlife habitat. Refuge ecosystems represent an ecological transition between the dry, sagebrush dotted grasslands of the Columbia Basin and the timbered Selkirk and Bitteroot Mountain Ranges that rise up to the east. The 3,036 acres of wetlands on Turnbull NWR represent some of the last quality breeding habitat available in eastern Washington for waterfowl, which have experienced tremendous population declines across North America due to loss and degradation of breeding, migration and wintering habitat.
FACILITIES AND ACTIVITIES OVERVIEW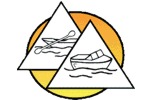 We provide the largest range of water sport activities in North Idaho. We supply Lake Coeur d alene with boat rentals, pontoon rentals and waverunners often refered to as a sea doo. We located in the quaint little town of Harrison on the southern end of Lake Coeur d Alene.
36.5 miles from park*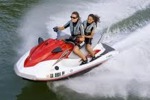 We rent premium well maintained equipment including SKI BOATS, JET SKIS, and PONTOON BOATS We are located at Sunbanks Lake Resort outside of Electric City, which is 20 minutes from Steamboat Rock State Park, 35 minutes from Sun Lakes State Park, as well as only 5 minutes from Grand Coulee Dam. We also deliver to the surrounding areas. Call 509-681-0283 or 509-633-8079
78.6 miles from park*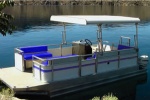 An industry leading series of high quality, reliable, durable and complete pontoon leisure craft and work boats. These classic custom pontoon watercraft products are designed to meet the demands of owners and the public for safety, comfort and long lasting value.
19.7 miles from park*