STEPTOE BUTTE STATE PARK
Steptoe Butte State Park is a 150-acre, 3,612-foot-tall natural monument. Thimble-shaped, the quartzite butte looms in bald grandeur over the prevailing flat lands. The park is famous for its stark, dramatic beauty and the panoramic view it provides of surrounding farmlands, the Blue Mountains, and other neighboring ranges and peaks. From the top of the butte, the eye can see 200 miles.

Park hours/updates:

The park is open year round for day use only.

Summer: 6 a.m. to 6 p.m. Winter: 6 a.m. to 6 p.m.
Wildlife Mammals Birds Fish & Sea Life? Chipmunks? Coyotes? Deer or Elk? Rabbits? Hawks? Pheasants? Quail? Woodpeckers? Wrens

Environmental Features Physical Features Plant Life

The butte is constructed of quartzite and looms over the surrounding terrain. Hawthorne brush abounds in the park, and was widely used by local Indians for the making of medicines, baskets and other essentials.

? Douglas Fir? Ponderosa Pine? Apple? Cherry
Native Americans called the butte "the power mountain." It was believed that a journey to the butte bestowed a gift of power from the mountain's guardian spirit.

The butte's present name honors Colonel Edward Steptoe, who gave years of service maintaining peace in the region. His men were killed in a conflict, which he tried to prevent, with Native Americans.
The park has no camping.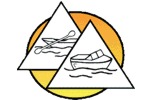 We provide the largest range of water sport activities in North Idaho. We supply Lake Coeur d alene with boat rentals, pontoon rentals and waverunners often refered to as a sea doo. We located in the quaint little town of Harrison on the southern end of Lake Coeur d Alene.
37.7 miles from park*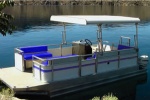 An industry leading series of high quality, reliable, durable and complete pontoon leisure craft and work boats. These classic custom pontoon watercraft products are designed to meet the demands of owners and the public for safety, comfort and long lasting value.
44 miles from park*