SHERMAN HOUSE STATE MEMORIAL
SHERMAN HOUSE STATE MEMORIAL
Lancaster, Ohio   43130
(lat:39.714 lon:-82.6007)

Phone:
(800) 445-4939
The Sherman House State Memorial, located in Lancaster, Ohio, is a fascinating historical site that offers a glimpse into the life and legacy of the renowned Civil War General William Tecumseh Sherman. The house, originally built in the early 1800s, served as Sherman's childhood home and has been beautifully preserved to reflect the period when he resided there. Visitors can explore the well-maintained rooms filled with authentic artifacts, including Sherman's personal possessions, family photographs, and military memorabilia. The memorial also features informative exhibits that shed light on Sherman's significant role in the Civil War and his impact on American history. With its rich historical significance and engaging displays, the Sherman House State Memorial provides an immersive experience for history enthusiasts seeking to understand the life and accomplishments of this influential figure.
The Sherman House State Memorial is a historic house museum located in Lancaster, Ohio. It was once the home of General William Tecumseh Sherman, one of the most prominent military figures during the American Civil War.

The house was built in 1811 by Thomas Ewing Sr., a prominent lawyer and politician. In 1815, Ewing sold the house to his future son-in-law, Charles Sherman. Charles was also a lawyer and a judge in the Ohio Supreme Court. He lived in the house with his wife, Mary Hoyt Sherman, and their several children, including William Tecumseh Sherman.

William Sherman was born in the house on February 8, 1820. He grew up in Lancaster, attending local schools and living in the house until he left for West Point Military Academy in 1836. After a successful military career, Sherman rose to prominence as a Union General during the Civil War, leading troops in major battles such as Bull Run, Vicksburg, and Atlanta. He is best known for his March to the Sea campaign, which devastated the Confederate South and contributed to the Union's ultimate victory.

Despite his military success, Sherman always held a deep affection for his childhood home in Lancaster. He visited the house throughout his life, and it remained an important place to him even after he became a national figure. After Sherman's death in 1891, his family donated the house to the state of Ohio to be maintained as a memorial.

In 1913, the house was opened to the public as the Sherman House State Memorial. It was renovated to recreate the atmosphere of the mid-19th century, when the Sherman family lived there. The museum showcases artifacts and exhibits related to General Sherman's life and military career, as well as the history of the house itself.

Today, the Sherman House State Memorial is a popular tourist destination and a significant historical site in Ohio. It offers visitors a glimpse into the life and times of one of America's most influential military leaders.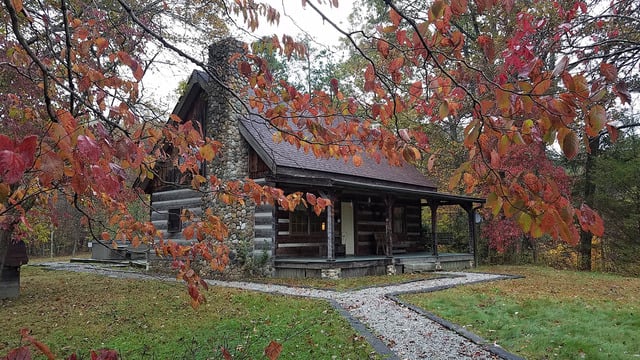 Cottages and Cabins
Hidden Cave Cabin is an authentic log cabin with 2 bedrooms in a private wooded setting. It is located on one of the most scenic drives in Hocking Hills and just 3.6 miles to Rock House and less than 10 miles to Conkle's Hollow and Old Man's Cave.
13.3 miles from park*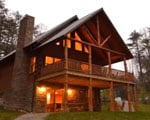 Cottages and Cabins
Trickle Creek offers luxury cabins in Hocking Hills. The cabins are situated on nearly 236 acres of secluded cabin rentals in the deep wooded ravines in the foothills of the Appalachian Mountains in Hocking County, Ohio.
10.2 miles from park*
Conference Center
Hello I am the marketing coordinator for the Hocking Hills Lodge Conference Center. There is incorrect information on your website about our lodge, how would we go about changing that or providing
16.6 miles from park*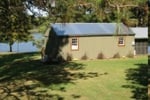 Cottages and Cabins
A lakeside retreat in the beautiful Hocking Hills on scenic Lake Logan. Full kitchen, Hot Tub, Satellite HD TV, sitting room, breakfast nook, and electric AC/Heat.
14.6 miles from park*