ROCK MILL LAKE WILDERNESS AREA
The Rock Mill Lake Wilderness Area in Ohio is a serene and picturesque refuge that boasts breathtaking natural beauty. Nestled amidst rolling hills, dense forests, and an enchanting lake, this wilderness area offers a perfect escape from the hustle and bustle of city life. Visitors can enjoy hiking trails that wind through towering trees, immerse themselves in the tranquility of the lake surrounded by vibrant foliage, and relish in the rich biodiversity of the area. With its peaceful ambiance and stunning landscapes, the Rock Mill Lake Wilderness Area is a paradise for nature enthusiasts and a haven of solitude and serenity for all who venture there.
Rock Mill Lake Wilderness Area is located in Fairfield County, Ohio. It covers an area of approximately 270 acres and is managed by the Ohio Department of Natural Resources Division of Natural Areas and Preserves.

The history of Rock Mill Lake Wilderness Area dates back to the early 1800s when the land was originally settled by European immigrants. The area was primarily used for agriculture, and a small mill was constructed along the Hocking River. This mill was known as the Rock Mill, and it operated for several decades, serving as a vital source of flour and cornmeal for the local community.

In 1925, the Rock Mill ceased operations due to changing economic conditions. Over the following years, the land was bought and sold multiple times, with various owners attempting to use it for different purposes. In the 1970s, there were plans to create a residential development on the site, but these plans fell through.

Recognizing the environmental significance of the area, the Ohio Department of Natural Resources acquired the land in 1988 to preserve its natural habitat and maintain it as a wilderness area. Rock Mill Lake was designated as a state nature preserve and eventually expanded to include additional adjacent lands, creating the Rock Mill Lake Wilderness Area.

Since its establishment, the Rock Mill Lake Wilderness Area has been managed to protect and enhance its unique natural features and wildlife habitats. The area is home to a diverse array of plant and animal species, including several rare and endangered species. It provides opportunities for hiking, birdwatching, and other recreational activities, while promoting education and ecological awareness.

Today, Rock Mill Lake Wilderness Area stands as a testament to the importance of preserving natural areas and serves as a reminder of Ohio's history and natural heritage.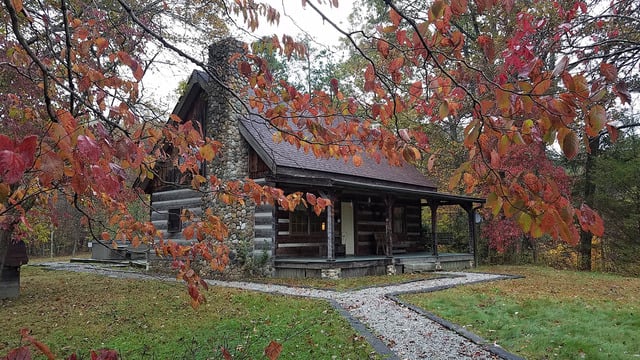 Cottages and Cabins
Hidden Cave Cabin is an authentic log cabin with 2 bedrooms in a private wooded setting. It is located on one of the most scenic drives in Hocking Hills and just 3.6 miles to Rock House and less than 10 miles to Conkle's Hollow and Old Man's Cave.
16.1 miles from park*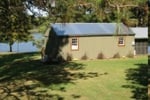 Cottages and Cabins
A lakeside retreat in the beautiful Hocking Hills on scenic Lake Logan. Full kitchen, Hot Tub, Satellite HD TV, sitting room, breakfast nook, and electric AC/Heat.
19.1 miles from park*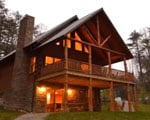 Cottages and Cabins
Trickle Creek offers luxury cabins in Hocking Hills. The cabins are situated on nearly 236 acres of secluded cabin rentals in the deep wooded ravines in the foothills of the Appalachian Mountains in Hocking County, Ohio.
14.5 miles from park*