OLUSTEE BATTLEFIELD HISTORIC STATE PARK
This park commemorates the site of Florida's largest Civil War battle, which took place February 20, 1864. More than 10,000 cavalry, infantry, and artillery troops fought a five-hour battle in a pine forest near Olustee. Three U.S. Colored Troops took part in the battle, including the now famous 54th Massachusetts. The battle ended with 2,807 casualties and the retreat of Union troops to Jacksonville until the war's end just 14 months later. In 1912, when many living Civil War veterans still attended reunions, the battlefield became the state's first historic site. Olustee Battlefield has a visitor center with historical information and artifacts. A reenactment is held every February and a Civil War Expo takes place in late summer. Scenes for Civil War movies, including the 1989 movie Glory, have been filmed during the reenactments. Visitors can enjoy a meal at the picnic area or take a walk along a mile-long trail that has interpretive signs describing the events of the battle. Located two miles east of Olustee on U.S. 90.
---
Olustee Battlefield Historic State Park is located near Brooksville, Bushnell and Dade City
---
Picnic tables are located in a shaded grove of tall pine trees, across from the interpretive center. We welcome visitors to visit the Battlefield and have a quiet picnic at the park.
The park has picnic tables for public use and a one-mile trail with interpretive signs that follow the battle lines. A portion of the Florida Scenic Trail travels through the park.
The interpretive center contains exhibits with artifacts and interpretive panels that tell the story of the campaign that led up to the Battle of Olustee. A short video documentary on the reenactment is included. . The Interpretive Center is open daily from 9 a.m. until 5 p.m.
---
---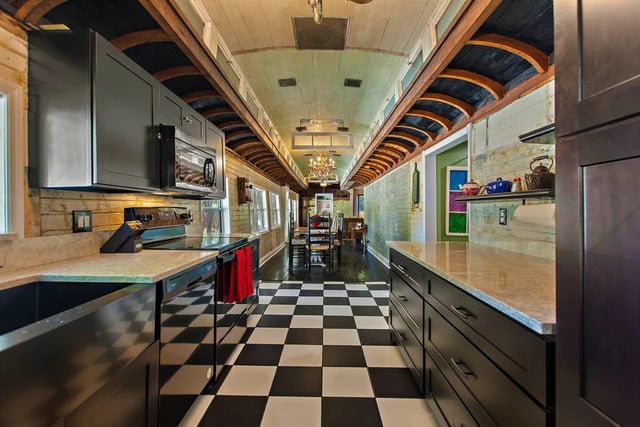 Cottages and Cabins
Like something out of a fairytale, a long time ago someone put two steam passenger train cars from 1892 and created something magical, a house This magical home is one of a kind and an experience you dont want to miss.
76.3 miles from park*
Well-behaved dogs are welcome at Olustee Battlefield Historic State Park. They must be kept on a 6-foot leash at all times and can not be left unattended for more than a half-hour. Dogs are not permitted in the Visitor Center.
Olustee Battlefield is located on U.S. 90, 15 miles east of Lake City and 50 miles west of Jacksonville.From I-10 exit at U.S. 90 west (Milepost Exit 324). The battlefield is located 5.5 miles from the exit.From I-75, exit at U.S. 90 east (Milepost Exit 427) and travel approximately 20 miles to the park.