LITTLE RIVER NATIONAL WILDLIFE AREA
LITTLE RIVER NATIONAL WILDLIFE AREA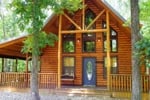 Cottages and Cabins
Offering luxury log cabin lodging near Beavers Bend Resort Park and Broken Bow Lake in Broken Bow, Oklahoma, the areas top vacation playground. The perfect destination for summer vacations and weekend getaways and our cabins offer all the luxuries you would find at a top flight resort..
6.4 miles from park*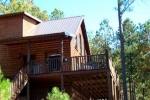 Cottages and Cabins
Privately owned luxury Oklahoma cabins just north of Broken Bow. Enjoy mountain top views and a private fishing pong. Our cabins offer seclusion and privacy, the dense timber of the forest surrounds each cabin giving you the authentic feel of the Kiamichi wilderness.
12 miles from park*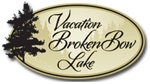 Cottages and Cabins
Find recreation and repose for the whole family, close to home, on Broken Bow Lake. That carefree, we're-on-vacation feeling is waiting for you in a beautiful cabin on Broken Bow Lake. Cabins sleep 2-14 people and each is furnished with thoughtful good taste.
11 miles from park*