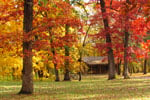 Cottages and Cabins
Within a 10 minute drive from Starved Rock and even closer to Matthiessen State Parks you will find a gorgeous, tranquil property with spacious cabins on 50 wooded acres. All with full kitchens and outdoor fire pits. 3 dog friendly.
81.6 miles from park*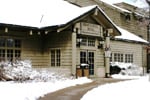 Hotels/Motels
Relax in the rustic beauty and comfort of Starved Rock Lodge, Cabins and Starved Rock Inn. The historic Lodge has 69 guest rooms, which include three bay-window rooms, plus cabins nestled in the woods. Fireplaces can be found in four of the eight sunset cabins near the pool area...
79.2 miles from park*