HOCKING STATE FOREST
HOCKING STATE FOREST
19275 OH-374
Rockbridge, Ohio   43149-9749
(lat:39.4557 lon:-82.5777)

Phone: (740) 385-4402
Hocking State Forest is managed under the multiple-use concept with special empahsis on maintaining or creating a forest cover that will enhance woodland recreation. The area is also managed for timber and wildlife habitat, forestry research and demonstrations of good forest management, natural beauty, tree seed for forest nurseries and protection of soils and watershed.

Timber products obtained from harvest, stand improvement and thinning operations include saw logs, veneer logs, pulpwood, firewood, fence and guard posts and poles. Proceeds from state timber sales are split among the state of Ohio and county and township governments where the timber originated.

During the spring and fall fire season months --March, April, May, October and November-- the main objective of the division is to prevent, detect and suppress wildfires that occur on state and private land within Hocking County and parts of Vinton and Fairfield counties.

The many gas wells and transmission lines that you see are a result of the development of a natural gas storage field underlying the forest area.

Ninety-nine acres of forest land have been set aside for rock climbing and rappelling. The area is located on Big Pine Road, one mile east of Conkle's Hollow. A parking area is within easy walking distance of the rock and cliff face. There you will find excellent terrain for this growing sport. Be sure to use quality equipment and climb with experienced people.

One of the special attractions of Hocking State Forest is the natural vegetation. Plant species commonly found farther north mix with typically southern species to provide an unusual variety of native plant life and associated wildlife.
Day-Use
Hiking Trail, miles
9
Rappelling/Rock Climbing
yes
Camping
Horsemen Campsites
yes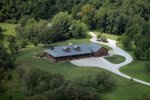 Cottages and Cabins
Mesa Vista Lodge offers 4200 sq. ft. of luxury living with 8 bedrooms, 4 full baths, 2 gas log fireplaces, massive kitchen/dining/great room with cathedral ceiling, 8-10 person hot tub and 2400 sq. ft. of covered walk-around porch.
11.8 miles from park*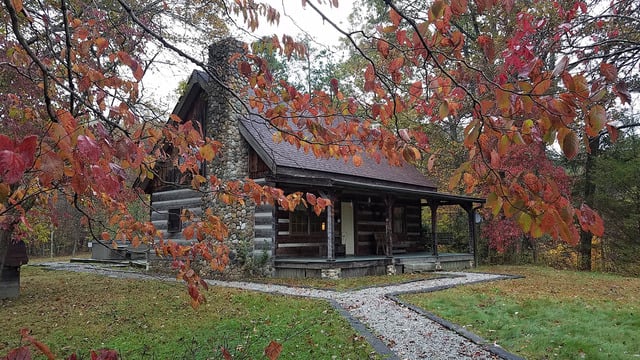 Cottages and Cabins
Great for a private relaxing get away. Whether you are looking for rest and relaxation with that special someone, or the best cook-out for family and friends Haven Inn The Hills is the answer for you.
3 miles from park*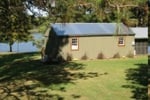 Cottages and Cabins
A lakeside retreat in the beautiful Hocking Hills on scenic Lake Logan. Full kitchen, Hot Tub, Satellite HD TV, sitting room, breakfast nook, and electric AC/Heat.
8.1 miles from park*
Cottages and Cabins
The privacy and beauty of a woodland paradise with the comforts and amenities of the Hocking Hills finest accommodations. Amenities include, Absolute privacy, Gourmet Kitchen, Stone fireplace in family room and master bedroom, Artist-designed furniture, Private Cabana with deluxe hot tub, custom bar and stereo.
10 miles from park*
Cottages and Cabins
This is not your typical cabin in the woods and you aint gonna be roughing it. Its a log home lovingly furnished to make you feel spoiled. From the moment you enter, youll realize that youve found your dreamscape. Beautiful, tranquil music playing the background feel free to take the CD home with you, luxurious amenities all around you, a soothing, private hot tub overlooking the forest and a bottle of champagne chilling next to the flick-of-a-switch gas fireplace. Oh yes, you have arrived And we promise youll wish you never had to leave.
10 miles from park*