DELAWARE STATE PARK
DELAWARE STATE PARK
5202 U.S. Highway 23 N
Delaware, Ohio   43015
(lat:40.3885 lon:-83.0603)

Phone:
(740) 548-4631
Reservations:
866-644-6727
Dense woodlands, expansive meadows and a shimmering reservoir blend to create Delaware State Park. Once home to the Delaware Indians, this recreational area offers camping, swimming, boating, fishing and wildlife viewing for outdoor enthusiasts.
Delaware State Park rests in the midst of the fertile agricultural till plains of Delaware County. In contrast to the surrounding farmlands, the park offers a variety of natural features. The area lies upon Columbus limestone. Formed over 350 million years ago, this bedrock outcrops in a north-south band through Ohio. The rock has been quarried for years and utilized in many ways including the construction of the state capitol building in Columbus.

Before settlement of the area, a rich beech-maple forest covered the landscape. That original forest has long since been cut, but a healthy second growth forest is preserved in the park. The woodlands and meadows harbor a diverse array of plant and animal life. Interested observers can find large-flowered trillium, wild blue phlox, Queen Anne's lace and New England asters. The fields and woodlots are home to the fox squirrel, woodchuck, rabbit and white-tailed deer. The adjacent wildlife area is populated with ring-necked pheasant, while the lake and wetlands are a mecca for waterfowl. Birdwatching is popular here as many species of songbirds nest in the area. A bluebird management trail attracts this beautiful cavity-nesting bird.
The town, county and park of this area are all named for the Delaware tribe. These people were referred to by other Indians as Na-Be-Naugh-a or "people from the east." They moved westward from their ancestral home in the Delaware Valley to escape pressure exerted upon them by the fierce Iroquois nation. The tribe assumed the name of Delaware, derived from the designation of their eastern valley. The word originates from the name of Lord Delaware, once the governor of Virginia.

In Ohio, the Delaware joined with other tribes including the Wyandot and Shawnee to block the western expansion of the settlers. A reminder of this long struggle is reflected in the ruins of Fort Morrow located on private property north of SR 229.

In the early 1800s, a route near present U.S. 23 was well worn by folks destined for Lake Erie. A brick tavern, constructed in 1810, served as a resting place for the travelers. The structure was built on a small hill overlooking the valley now holding the reservoir. In response to the coming war with the British and Indians, a Captain Taylor directed the building of a palisade around the tavern. The new Fort Morrow served to protect the establishment as well as to function as a sanctuary for local settlers in case of Indian attack. Although several scares brought families to its protective cover, no actual attacks were recorded.

Delaware Lake was created by the U.S. Army Corps of Engineers with the construction of a flood control dam in 1951. The flood control reservoir was dedicated as a state park later that year.
Ohio does not have an annual pass and does not charge entrance fees to state parks.
Nearby Wildlife Area, acres
4,670
Boating Limits
Unlimited HP
Camping
Electric Sites, #
211
Youth Group Camp, capacity
100
The campground offers 214 sites suitable for tents or trailers. The campground features flush toilets, showers, laundry facilities and a dump station. Electricity is supplied at 164 of the sites. A group camp is available for organized youth groups on a reservation basis. Pets are permitted at designated sites. Three Rent-A-Camp units, consisting of a tent, sheltered picnic table and other equipment, may be reserved during the season.
The public beach at Delaware is popular with park visitors. Facilities include bathhouse, showers and a snack bar. Two boat/swim areas are designated on the lake.
Boating with unlimited horsepower is permitted. Boat-launching ramps are conveniently located around the lake. Boat and dock rentals are offered seasonally. A fully equipped marina offers fuel, fishing and boating supplies.
Delaware State Park in Ohio offers a variety of fishing opportunities for both novice and experienced anglers. The park's centerpiece, the 1,300-acre Delaware Lake is known to be one of Central Ohio's top saugeye fisheries where you can also catch largemouth bass, white crappie and channel catfish.

The lake has several boat ramps available for public use which makes it easy to access deeper waters that are home to larger fish species. Shoreline fishing is another popular option with numerous accessible spots around the lake including piers or docks.

In addition to Delaware Lake itself, there are other bodies of water within the state park such as small ponds scattered throughout its campgrounds offering more secluded angling experiences away from boating activities on main lake areas.

Fishing at this location requires an Ohio Fishing License unless exempted by law (such as being under age 16). It should be noted that specific regulations apply regarding bag limits and size restrictions depending upon type of fish caught so all fishermen must adhere strictly these rules set forth by Division Wildlife.

Ice-fishing during winter months when conditions permit adds yet another dimension recreational offerings here; however safety precautions need taken due unpredictable ice thicknesses across different parts body water especially near inflow/outflow points streams rivers feeding into them.

Fly-fishermen may find success targeting panfish using light tackle while bait-casting enthusiasts might prefer heavier gear aimed towards catching predatory game like northern pike muskellunge found less frequently but still present nonetheless according local reports surveys conducted periodically monitor health overall population various aquatic life forms inhabiting ecosystem provided courtesy Mother Nature herself aided human intervention form regular stocking programs implemented ensure sustainability future generations enjoy same privileges we do today thanks foresight conservation efforts past decades since establishment parks system nationwide level back mid-20th century onwards till date continuing forward hopefully indefinitely long term perspective view point considering importance maintaining balance between man-made natural environments co-existing harmoniously side by each other mutual benefit all concerned parties involved directly indirectly alike.
---
Delaware State Park is located near Delaware, Galena and Lewis Center

Alum Creek State Park

Mount Gilead State Park
---
Many picnic tables are located in quiet, scenic spots overlooking the lake. A shelter house is available for rental. Call the park office for details.
A network of trails aid visitors in their exploration of the park. The trails connect the lakeshore with each of the four camping areas, transecting meadows, woodlands and wetlands.
The park offers a variety of birding opportunities with over 200 species recorded. It is home to various habitats including woodlands, meadows and wetlands that attract different types of birds throughout the year. Birdwatchers can spot waterfowl in winter months while spring brings warblers and other migratory songbirds. The area also supports nesting pairs of bald eagles which are often seen soaring above Alum Creek Lake.

Delaware Wildlife Area offers 4,670 acres managed by the ODNR Division of Wildlife for public hunting and fishing. A number of the area's 55 stocked ponds are open to anglers. Information can be obtained at the park office or the Division of Wildlife office on State Route 229. Alum Creek State Park southeast of Delaware offers boating, fishing, swimming and camping.

Two nature preserves are located in Delaware County. High banks, owned and managed by the Metropolitan Park District of Columbus, is a scenic preserve with geological, botanical and cultural features. Seymour Woods State Nature Preserve contains deep ravines, heavily wooded ridge tops and open fields. Access to Seymour Woods is by written permission only from the Chief of the Division of Natural Areas and Preserves.

The Columbus Zoo and the Wyandot Lake Amusement Park are located within a short distance of the park.
---
---
Norton Sporting Goods
100 Norton Rd
Waldo, OH
(740) 726-2616
Surf Bait & Tackle
230 E Main St
Lakeside Marblhd, OH
(419) 798-9003
K J T Distributing Co
8549 E Northshore Blvd
Lakeside Marblhd, OH
(419) 798-5556
Bay Point Marina
10948 E Bayshore Rd
Lakeside Marblhd, OH
(419) 798-4434
Lighthouse Resort
614 E Main St
Lakeside Marblhd, OH
(419) 798-9600
Little Ted's Cottages & Family Resort
8390 E Northshore Blvd
Lakeside Marblhd, OH
(419) 798-5507
Hotel Lakeside & Fountain Inn
236 Walnut Ave
Lakeside Marblhd, OH
(419) 798-4461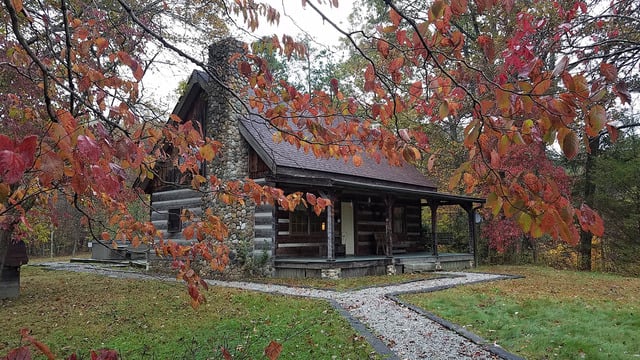 Cottages and Cabins
Hidden Cave Cabin is an authentic log cabin with 2 bedrooms in a private wooded setting. It is located on one of the most scenic drives in Hocking Hills and just 3.6 miles to Rock House and less than 10 miles to Conkle's Hollow and Old Man's Cave.
64.9 miles from park*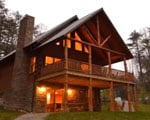 Cottages and Cabins
Trickle Creek offers luxury cabins in Hocking Hills. The cabins are situated on nearly 236 acres of secluded cabin rentals in the deep wooded ravines in the foothills of the Appalachian Mountains in Hocking County, Ohio.
62.7 miles from park*
From Cleveland, Ohio: I-71 South to State Route 36-37, go West on State Route 36-37. Go North on U.S. 23 in Delaware City. Park entrance is on U.S. 23 5 miles North of the city of Delaware.From Columbus, Ohio: North on U.S. 23, 5 miles North of the city of Delaware, park entrance is on the East side of the road at the traffic light.From Cincinnati, Ohio: North on I-71, exit at State Route 36-37 ( Delaware Sunbury Exit). Travel West on State Route 36-37. Go North on U.S. 23, 5 miles North of the city of Delaware.From Toledo, Ohio: South on U.S. 23 , the park entrance is located on U.S. 23 9 miles South of the city of Marion.From Delaware, Ohio: Take U.S. 23 5 miles North of the city of Delaware.

Alum Creek State Park

Mount Gilead State Park