FRENCH CREEK STATE PARK
Set amidst the old, quaint and picturesque farmland of southeast Pennsylvania, French Creek offers two lakes--Hopewell and Scotts Run, extensive forests and almost 40 miles of hiking trails. Adjacent to the park lies Hopewell Furnace National Historic Site that features a cold-blast furnace restored to its 1830s appearance.

The heavily forested, scenic hills of French Creek State Park provide habitat for plants and animals in the ever-expanding urban environment of southeastern Pennsylvania. Large oak, poplar, hickory, maple, and beech trees cover much of the park, with a sparse understory of mountain laurel, rhododendron and other brushy plants. Wetlands and pristine streams flowing through rich, damp creek valleys offer additional habitats for plants and animals. This large, diverse environment supports many animals that take advantage of the high quality of the resources found at French Creek. If you are observant while at the park you will see deer, squirrels, raccoons, songbirds, and numerous other small animals and birds. The park sustains good populations of resident birds and animals, but also serves as an important stop for migratory species using the woodlands, streams, lakes, and wetlands for food and cover.
Camping is available year-round at 201 wooded, modern sites that are with in easy access to shower and flush toilet facilities. Over 50 sites have electric hookups and more may be added in the future.

Organized Group Tenting:

Qualified organized groups can camp in the primitive group tenting area. One site holds 60 people and 16 sites each hold 30 people. A portion of this area is open year-round. Reservations are required.
Ten furnished modern cabins, nestled among the hardwoods, offer a pleasant alternative to state park camping. Each cabin features sleeping for six, electric heat, kitchen, private bath with shower, and wall to wall carpeting. Bring your own dishes, cookware and bedding. Cabins are can be reserved year-round.

Organized Group Cabin Camps:

Group cabin camps are open to organized youth and adult groups from April 15 to October 15 of each year. These facilities include dining halls, central washhouses, camper cabins and staff quarters. Camp One holds 135 people. Camp Two holds 68 people. Applications are accepted from September 15 to November 15, for first consideration.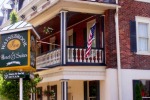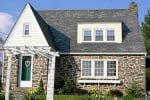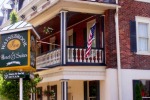 Swimming is offered at the swimming pool by Hopewell Lake from 11 a.m. to 7 p.m. from Memorial Day weekend to Labor Day, unless otherwise posted. A fee is charged. The pool is located near the shore of the lake and provides a beautiful setting for swimmers and sunbathers. Certified lifeguards are on duty when the pool is open. During the swimming season a food concession is open at the pool complex. Firewood, charcoal, and other picnic supplies are also sold.

A picnic pavilion inside the pool complex is available for rent. Reservations must be made at the pool entrance.

All children nine years of age or less must be accompanied and supervised by a responsible person. One such person shall supervise no more than five children. Swimming is not permitted in either lake.
Boating: electric motors permitted

Boat launching is provided at each lake, as noted on the map. Seasonal boat mooring spaces are available from April 1 to November 15 at each lake. Contact the park office for mooring information.

Boat rentals are available daily at the Hopewell Lake pool complex from Memorial Day to Labor Day and on weekends during May and September.

Motorboats must display a boat registration from any state. Non-powered boats must display one of the following: boat registration from any state; launching permit or mooring permit from Pennsylvania State Parks that are available at most state park offices; launch use permit from the Pennsylvania Fish and Boat Commission.

Inflatable watercraft devices used on Pennsylvania State Park waters must meet the following requirements: the craft must be made of a tough material, have more than one buoyancy chamber, and be a minimum of seven feet long.

Air propeller driven boats, sea planes, air mattresses and surf boards are not permitted.