Dover Marine
17 New Rochester Rd
Dover, NH
(603) 742-5453
Taylor's Trading Post
248 Littleworth Rd
Madbury, NH
(603) 742-5931
KTP Bike Board & Ski
301 Us Route 1
Kittery, ME
(207) 439-2700
Eldredge Bros Fly Shop
1480 Us Route 1
Cape Neddick, ME
(207) 363-9269
B & B Trap Co
1185 Us Route 1
York, ME
(207) 363-7297
New England Marine & Ind
200 Spaulding Tpke
Portsmouth, NH
(603) 436-2836
Shafmaster Fleet Services
18 Old Dover Rd
Newington, NH
(603) 431-3170
Down East Boat Twine Serv
10 Shapleigh Rd
Kittery, ME
(207) 439-7177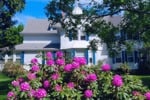 BBs / Inns
An elegant yet casual Romantic, Historic, Victorian Bed and Breakfast. The Inn is perfect for Small Weddings, Honeymoons, Vow Renewals, Engagement Surprises, Anniversaries, Elopements, Family Reunions, Vacations, Ladies Weekends, Family Holiday Gatherings, and Weekend Getaways at the Beach.
30.2 miles from park*
Travel south on Route 236 out of South Berwick. After about 1/2-mile, turn right opposite the junior high school on to Vine Street. Go about one mile to the intersection of Vine Street and Old Fields Road. Turn right and watch for the park entrance.