SHAWNEE NATIONAL FOREST
Welcome! Explore the Shawnee National Forest. Enjoy the splendors of the varied natural resources of the largest, most diversified treasure in Illinois. Major highways lead to this heartland. Find some of the most beautiful scenery in the Midwest.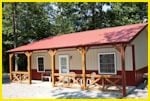 Cottages and Cabins
LARGE 2 and 3 bedroom private CABINS located near many of the major ATTRACTIONS of the Shawnee National FOREST and the surrounding Southern ILLINOIS area. All cabins offer incredible VALUE as they are fully furnished with everything needed including full kitchens with cookware, microwave, liens, fire pits and wood, outdoor grill, satellite TV and even FREE internet. Open all seasons
13.5 miles from park*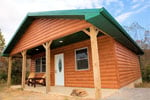 Cottages and Cabins
Enjoy a getaway to nearby Southern Illinois with Shawnee National Forest Cabins. Rustic log cabin rentals with modern comforts such as hot tubs, Wifi and satellite TV located near Garden of the God in the Shawnee National Forest.
17.7 miles from park*