PORTAGE LAKES STATE PARK
PORTAGE LAKES STATE PARK
5031 Manchester Road
Akron, Ohio   44319
Phone: 330-644-2220
Reservations: 866-644-6727


The many waters of Portage Lakes State Park offer visitors a variety of outdoor recreational experiences. Boating, swimming and fishing are popular. The wetlands of the park attract waterfowl and shorebirds providing visitors enjoyment whether hunting or observing wildlife.
Although early Ohio offered the Indians and settlers vast water resources through Lake Erie and its major river systems, there were very few natural lakes or ponds in the state. Those that existed, including several of the Portage Lakes, were the direct result of glacial activity. These bodies of water were formed by huge chunks of ice which broke off the retreating glacier and melted in depressions forming kettle lakes. Many of the natural lakes in Ohio have aged into bogs or marshes.

Unique plants associated with these boggy areas can be found in the park. Tamarack trees, more common in northern boreal forests, are scattered through the park with patches of skunk cabbage and cranberry also present. Nice stands of beech-maple forest provide refuge for skunk, raccoon, white-tailed deer and many other animals. The wetlands of the park attract thousands of geese and waterfowl during spring and fall migration periods. Mallards, wood ducks and Canada geese nest in the wetlands each year. In addition, woodcock, heron, hawks, owls, red fox, beaver and muskrat are often sighted.
Portage Lakes is named after the old Indian portage path which connected the Cuyahoga River flowing north to Lake Erie and the Tuscarawas River which through the Muskingum, flows south to the Ohio River. This proved advantageous for the Indians and early settlers as navigation from Lake Erie to the Ohio was possible with only one eight-mile portage overland. Portage Lakes State Park lies at one of the highest points of the state and on a major watershed divide in Ohio. Some water from the lakes reaches Lake Erie and some flows to the Ohio River.

The area became an important trading post for settlers and Indians. It was a recognized landmark during the War of 1812, serving as a rendezvous point of American troops. The old Indian portage path was part of the ancient boundary between the Six Nations and the Western Indians.

The city of Akron was laid out in 1825 and was first settled by Irish laborers and others working on the Ohio Canal. Once the canal was completed, the town flourished. Several important industries brought prosperity to the area including stoneware potteries, sewer pipe manufacturing, the match industry and, most recently, the tire and rubber industry. At one time, the Blue Diamond Match Company in Akron used three million board-feet of white pine lumber per year for the manufacture of its matches.

Several of the Portage Lakes were built as feeder reservoirs for the canals to maintain the required depth of four feet. The lakes were used for this purpose until the canals were abandoned in 1913. The lakes were then used to meet the water needs of the local industries. Some portions of the remnant canals in the Akron area can still be boated.

The Ohio Department of Public Works maintained the canal lands for recreational purposes until 1949 when the Portage Lakes were transferred to the newly formed Ohio Department of Natural Resources, Division of Parks and Recreation.
FACILITIES AND ACTIVITIES OVERVIEW
Winter
Cross-Country Skiing
yes
There are 74 campsites offering both sunny and shaded locations. Pit latrines and a dump station are provided. Pet camping is permitted on designated sites.
An excellent swimming beach at Turkeyfoot Lake provides recreation for swimmers and sunbathers. Parking, drinking water, change booths and latrines are provided.
Boats with up to 400 horsepower are permitted on the Portage Lakes. Eight launch ramps provide access to the lakes. Private marinas in the area offer boat rentals and fuel. Electric motors only are permitted on Nimisila Reservoir where sailing and canoeing opportunities are excellent.
---
Get directions
to this park: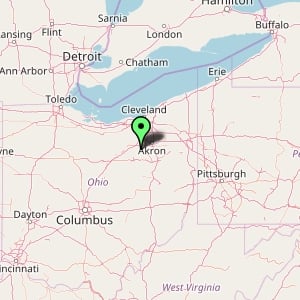 ---
Five picnic areas are scenically located around the park. Two shelterhouses are available on a first-come, first-served basis.
Five miles of hiking trials lead visitors to the woodlands and marshes of the park.
The Astronomy Club of Akron leases land within the park to operate a small observatory. Special programs are presented seasonally.

Nearby Akron offers various sights. The Summit County Historical Society maintains the Perkins Mansion and the home of John Brown. Stan Hywet Hall and Gardens, a Tudor showplace, is popular for tours of the 65-room manor house and gardens as well as for special events. The Pro Football Hall of Fame is located off Interstate-77 in Canton. The Goodyear World of Rubber, a museum depicting the rubber industry, offers guided tours throughout the year.

Quail Hollow State Park and Cuyahoga Valley National Recreation Area are located in the vicinity. Quail Hollow State Park in Hartville offers a variety of programs. The National Recreation Area includes 32,000 acres where hiking, picnicking, canoeing and bicycling are popular activities. Two visitor centers are open daily.

Several state nature preserves in the area offer glimpses of unique bog vegetation. Jackson Bog is open during daylight hours, while Triangle Lake and Kent Bog can be accessed by permit only.
---
Gander Mountain
4938 Portage St NW
North Canton, OH
(330) 498-0995
Kames Sports
8516 Cleveland Ave NW
North Canton, OH
(330) 499-4558
Party Line Beverage & Bait
424 W Turkeyfoot Lake Rd
Akron, OH
(330) 644-4494
Fisherman's Shack
3294 S Main St
Akron, OH
(330) 645-9256
Bass Boss Bait Inc
2934 Arcadia Rd
Akron, OH
(330) 628-9147
Lake O'Springs
6350 Lake O Springs Ave NW
Canton, OH
(330) 499-3726
Long Lake Bait & Tackle
855 Portage Lakes Dr
Akron, OH
(330) 644-1901
Akron Wholesale Live Bait
1856 Conley Rd
Mogadore, OH
(330) 628-2679
Sunrise Bait & Tackle
948 Frederick Blvd
Akron, OH
(330) 864-5480
Manda Bait & Tackle
947 Portage Lakes Dr
Akron, OH
(330) 644-6774
Anchor Bait & Tackle
2618 State Route 43
Mogadore, OH
(330) 628-3343
Bass Lakes
14587 Moine Rd
Doylestown, OH
(330) 658-2489
Rohr Clarence & Sons
14587 Moine Rd
Doylestown, OH
(330) 658-2489
Springfield Lake Bait & Tacle
2365 Canfield Rd
Akron, OH
(330) 733-3327
Kame's Sport Center
Akron, OH
(330) 535-2637
Sea Trader Fishing Charters
3 4th St NW
Norton, OH
(330) 753-2207
Radisson Hotel Akron City Ctr
20 W Mill St
Akron, OH
(330) 384-1500
Offical Guide to Ohio's Mohican Amish Country. How to get there, things to do, local merchants, what to see, places to stay. Explore Mohican State Park. Canoe the Mohican River. Tour the Amish villages of Millersburg, Berlin, Sugarcreek, Walnut Creek and more.
40.6 miles from park*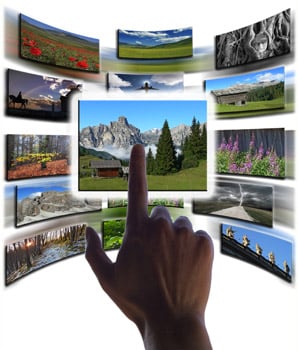 5031 Manchester Road, Akron, Ohio 44319