MARY MINERVA MCCROSKEY MEMORIAL STATE PARK
MARY MINERVA MCCROSKEY MEMORIAL STATE PARK
This 5300-acre ridgeline park is dedicated to pioneer women. McCroskey State Park's highlight is an 18-mile skyline drive through the park on unimproved roads provides spectacular views of the rolling Palouse country and access to 32 miles of multi-purpose trails. Facilities include a group day use shelter, primitive camping areas and picnic areas along the road. The road is not recommended for RVs and may be too rough for your family car.
This 5,300-acre park was given to the state of Idaho in 1955 and is dedicated to the memory of frontier women and the hardships they endured. The ridgeline park offers spectacular views of the Palouse prairie which reflects the ever-changing agricultural patchwork of the valleys bordered by surrounding forested foothills.

Skyline Drive is an 18-mile-long gravel road that traverses the park, providing access to 32 miles of multipurpose trails. A series of interpretive signs on the historical and land-management aspects of the area are located throughout the park. Facilities include a group day use shelter, three primitive camping areas and four roadside picnic areas. No water or trash facilities are available.

The park may be entered at DeSmet by taking DeSmet Road to King Valley Road, or by using Skyline Drive from US 95. If your vehicle is longer than 28 feet, we recommend you avoid this drive.FAQ's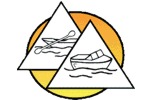 We provide the largest range of water sport activities in North Idaho. We supply Lake Coeur d alene with boat rentals, pontoon rentals and waverunners often refered to as a sea doo. We located in the quaint little town of Harrison on the southern end of Lake Coeur d Alene.
27.8 miles from park*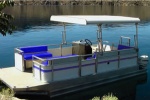 An industry leading series of high quality, reliable, durable and complete pontoon leisure craft and work boats. These classic custom pontoon watercraft products are designed to meet the demands of owners and the public for safety, comfort and long lasting value.
45.7 miles from park*