LOWELL-DRACUT STATE FOREST
LOWELL-DRACUT STATE FOREST
Located in three towns, this forest contains 1,140 acres including 180 acres of ponds, swamps, and wetlands. It is the probable site of a Native American village prior to colonial settlement and later was acquired to obtain granite for canals and factory foundations. The forest has six miles of trails offering hiking, bicycling, horseback riding, cross-country skiing, and snowmobiling. Hunting is permitted in season.
---
Lowell-Dracut State Forest is located near Acton, Amherst and Andover
---
---
---
Granite State Rod & Reel
6 Holbrook Dr
Nashua, NH
(603) 880-6031
Mark's Wholesale Bait Co
7 Brook St
Nashua, NH
(603) 882-4934
T-Bow's Bait & Tackle
802 Lakeview Ave
Lowell, MA
(978) 453-9934
Pete's Gun & Tackle Inc
2 Dracut Rd
Hudson, NH
(603) 889-0684
Hudson Fish & Game Club Inc
53 Pine Rd
Hudson, NH
(603) 889-9875
Mark's Wholesale Bait Co
20 Pond St
Nashua, NH
(603) 881-8070
Pelham Fish & Game Club
Simpson Mill Rd
Pelham, NH
(603) 635-8311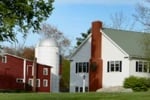 Hotels/Motels
Located on over 100 wooded lakefront acres, overlooking Ashland State Park. Right out our front door you get to truly enjoy the great outdoors. Easy access to trails for hiking, and an area for swimming. Come and enjoy all that Ashland State Park has to offer, and stay at the Warren Center right next door.
29.6 miles from park*
Lowell-Dracut-Tyngsboro State Forest is located in north-east Massachusetts.

From the south: Take Rte. 3 north, Rte. 113 (Tyngsboro), follow onto Pawtucket Blvd. to Varnum Ave., 3 miles to Troting Park Rd. Look for signs, follow to exit 5N, and follow signs.