LONG POND IRONWORKS STATE PARK
LONG POND IRONWORKS STATE PARK
c/o Ringwood State Park
Ringwood, New Jersey   07456-1799
Phone: 973-962-7031
The old stone walls, furnaces and other remnants of the once industrious ironworking community now sit tranquilly next to the swiftly flowing Wanaque River. The village is undergoing research and restoration and one waterwheel has been reconstructed. Future plans call for additional restoration work.
Long Pond Ironworks was founded in 1766 by German ironmaster Peter Hasenclever. Hasenclever brought 500 ironworkers and their families from Germany to build an ironworks "plantation," including a furnace, forge, houses, shops and farms. A dam at "Long Pond" (Greenwood Lake) on the upper Wanaque River provided the hydropower to operate a blast for the furnace and a large forge. Two more furnaces were constructed in the 1860s. Operations at the site ceased in 1882 due to the industry-wide conversion to anthracite furnaces using Pennsylvania coal.

The remnants of the ironmaking industrial structures at this site date from the 18th and 19th centuries. Furnaces, casting house ruins, charging areas, ice houses, waterwheels and other structures are a part of the remains. The area is currently undergoing restoration: one waterwheel has been reconstructed and several houses stabilized. The "Old Country Store" has been renovated and now houses the Long Pond Ironworks Museum.

The original Village of Hewitt grew up around the 19th-century iron enterprise. This settlement included a church, a store/post office, schoolhouses, and dwellings and outbuildings for workers and managers. Many of these cultural resources remain intact or as ruins.

Members of the Friends of Long Pond Ironworks offer tours of the furnace area and village on the second Saturday of the month, noon and 2 pm, April through November. The museum is open to the public Saturdays and Sundays between 1 and 4 pm, with an earlier opening on tour dates during the April through November tour season. It is open by arrangement throughout the year. For more information, call (973) 657-1688.
---
---
* Boating/canoeing: electric motors, gas motors (10 hp), trailer launch, cartop launch, boat ramps * Birdwatching * Fishing * Hunting * Winter sports: ice fishing, cross-country skiing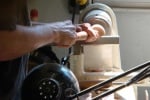 Peters Valley is a non-profit education center and gallery for craft arts. Tour the studios on weekends during summer. Workshops May to September, 2 to 5 days. Expert instructors from US and abroad. Commute or sleep over for a mini-vacation close-to-home. Wood turning, weaving, jewelry, ceramics, blacksmithing, photography, papermaking, beading and more.
27.6 miles from park*
---
Mastodon Sporting Goods
195 Highland Lakes Rd
Highland Lakes, NJ
(973) 764-0200
Davis Sport Shop
120 Route 17
Sloatsburg, NY
(845) 753-2198
Britt's Bait & Tackle
41 River Rd
Oakland, NJ
(201) 651-0900
Hidden Valley Resort
44 Breakneck Rd
Vernon, NJ
(973) 764-4200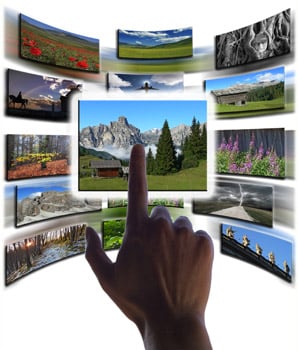 From Route 287 take exit 57. Follow Skyline Drive to Route 511 (Greenwood Lake Turnpike). Turn right and travel approx. five miles. From Route 23 take Union Valley Road (Route 513) approx. six miles and bear right onto Marshall Hill Road, which becomes Greenwood Lake Turnpike (Route 511). Parking is available at the north boat ramp, Beech Road and historic district parking lots.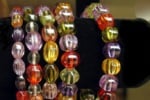 The store at Peters Valley Craft Center offers original handcrafted art, jewelry, clothing, ceramics, and home furnishings. Unique items from over 300 artists offer distinctive ideas to embellish the home, treat yourself, or to select for a gift. Visit the Gallery upstairs for our latest exhibit of fine art craft.
27.6 miles from park*