WAYNE NATIONAL FOREST
WAYNE NATIONAL FOREST
13700 US-33
Nelsonville, Ohio   45764
(lat:39.403 lon:-82.1674)
Phone: (740) 753-0101
Located in southern Ohio, lies the Wayne National Forest encompassing over 160,000 acres. You can get there in no more than a day's drive from such metropolitan areas as Columbus, Cincinnati, Louisville, and Pittsburgh. Camping and picnicking season extends from May through September, except at Vesuvius Recreation Area where camping is permitted year-round. Southweast Ohio relishes its warm days and cool nights during May and June, with visitors claiming the swimming is best during July and August.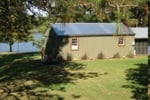 Cottages and Cabins
A lakeside retreat in the beautiful Hocking Hills on scenic Lake Logan. Full kitchen, Hot Tub, Satellite HD TV, sitting room, breakfast nook, and electric AC/Heat.
18.1 miles from park*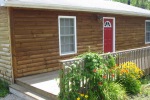 Cottages and Cabins
Escape to the Heart of Southeastern Ohio. Enjoy the peace and tranquility as you relax in the hot tub located just off the back deck. Create your own home cooked country style meal in the fully equipped kitchen. Just minutes from Burr Oak State Park.
14.5 miles from park*
Cottages and Cabins
Burr Oak State Park - Located in the rolling hills of southeastern Ohio. Rose's Vacation Cabin Rental is a special place to make your Honeymoon, Anniversary, or Family Getaway a relaxing experience.
11.4 miles from park*
Cottages and Cabins
Cozy two bedroom cabin with large front porch on five acres overlooking a 3/4 acre fully stocked pond. Located in southern Hocking County just minutes from Hocking Hills caves, Nelsonville, Logan and Laurelville.
10.8 miles from park*
Cottages and Cabins
Great for a private relaxing get away. Whether you are looking for rest and relaxation with that special someone, or the best cook-out for family and friends Haven Inn The Hills is the answer for you.
19.7 miles from park*