---
Get directions
to this park:


---
---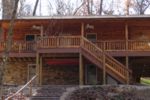 Carry On Inn is a log cabin in Sullivan, Missouri. It is the place where you can leave behind your concrete, traffic and pollution, your busy schedules, stresses, worries and cares and just relax and find peace in these beautiful scenic surroundings.
37.3 miles from park*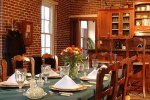 A romantic country inn located in historic Arcadia Valley Missouri. Only 80 miles from St. Louis, Nostalgic Place BB is the best Missouri romantic getaway. We are nestled in the St. Franois Range of the Missouri Ozark Mountains, the oldest mountain range in the United States.
34.5 miles from park*