MILLWOOD STATE PARK
A series of boat lanes meander through timber, marshes, and oxbow cutoffs making Millwood Lake a "tree-filled" fishing haven. Famous for bass tournaments, this 29,260-acre lake abounds in largemouth, catfish and crappie. Spring and fall offer anglers great crappie fishing here, and catfish and bream fishing in summer. Bird watching is another popular activity here because of the lake's variety of year-round inhabitants, and wintering eagles.


Park facilities include 115 campsites (two Class AA, 110 Class B, and three Primitive) and one Rent-An-RV, picnic sites, a standard pavilion, self-guided nature trail, and bicycle trail.


---
Get directions
to this park: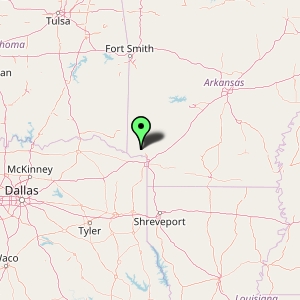 ---
WATERFOWL WAY TRAIL : Length: 1.5 miles : Time: 1.5 hours : Difficulty: Easy Description: This level loop trail begins at Camping Area E. It crosses a bog and prairie bumps and meanders through both pine and hardwood stands. Fishing, waterfowl observation and photography are popular activities for hikers on this trail. At Cypress Point, a picnic table is available for those wanting to rest or enjoy a picnic lunch. On its return loop the trail passes an active beaver lodge and an alligator 'hole'. This trail is especially popular during the fall and winter months when many varieties of migratory waterfowl use Millwood Lake as a resting site along their long journeys.

Location: From Texarkana, go 16 miles north on U.S. 71, then 9 miles east on Hwy. 32

WILDLIFE LANE NATURE TRAIL

Description: This trail is a four mile path meandering through several hundred acres of land set aside as a wildlife sanctuary. Wildlife Lane is a multi-use trail and is designed to accommodate both hikers and bicyclers. Ride and walk with respect of others in mind.

Location: From Jct. I-30 and U.S. 71 at Texarkana, travel 16 miles north on U.S. 71 to Ashdown, then go nine miles east on Hwy. 32 to the park.


---
From junction I-30 and U.S. 71 at Texarkana, travel 16 miles north on U.S. 71 to Ashdown, then go nine miles east on Ark. 32 to the park.