HOOSIER NATIONAL FOREST
The Hoosier National Forest, in the hills of south central Indiana, provides a wide mix of opportunities and resources for people to enjoy. Rolling hills, back-country trails, and rural crossroad communities make this small but beautiful Forest a favorite! Forest managers work with the public to develop a shared vision of how this 200,000 acre Forest should be managed. The challenge is to provide a Forest with the values and benefits people want while protecting the unique ecosystems on the Hoosier National Forest.
FACILITIES AND ACTIVITIES OVERVIEW
---
---
---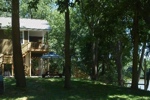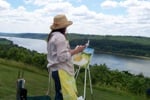 From Bedford, the two primary access routes are US highway 50 south and State highway 37 south.