HARPERS FERRY NATIONAL HISTORICAL PARK
Throughout its history, Harpers Ferry has been the backdrop for remarkable and unparalleled events. Here, in one setting, several themes in the American story converge: Native Americans, industry and transportation, African-Americans, John Brown, the Civil War, and the natural environment. Harpers Ferry became part of the National Park System in 1944. The park covers over 2,300 acres in the states of West Virginia, Maryland, and Virginia.

Holiday Schedule: Harpers Ferry Park will be closed Christmas Day, December 25 and New Year's Day, January 1.


FACILITIES AND ACTIVITIES OVERVIEW
---
---
---
Area Campgrounds
Area Fishing Related Businesses
Smoketown Bait & Tackle
27 W Potomac St
Brunswick, MD
(301) 834-5540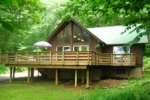 Car - Harpers Ferry is located along U.S. Route 340 approximately 65 miles west of Washington, D.C., and Baltimore, Maryland.

Public Transportation - Amtrak's Capital Limited stops at Harpers Ferry daily with westbound service from Washington, D.C., and eastbound service from Pittsburgh, Cleveland, and Chicago. MARC Rail operates several commuter trains between Harpers Ferry and Union Station (Washington, DC), Monday-Friday. For information on MARC and Amtrak schedules and fares, call 800-325-7245.