COLUMBUS-BELMONT STATE PARK
COLUMBUS-BELMONT STATE PARK
350 Park Road
Columbus, Kentucky   42032-0009
Phone: 270-677-2327
Reservations: 270-677-2327
At one time, national leaders considered moving the country's capital from Washington to Columbus--a nod to Columbus-Belmont's important role in American history. The site was considered a strategic location for control of the Mississippi River, and the struggle to control the river led to the Battle of Belmont on November 7, 1861.

Confederate General Leonidas Polk established camps on both the Kentucky and Missouri sides of the river and named the more heavily fortified Columbus the "Gibraltar of the West." But a Union General destined for the White House, Ulysses S. Grant, outflanked the "Gibraltar" and forced evacuation of the Confederates in 1862.

Today, you can still see the massive chain and anchor used by the South to block passage of Union gunboats and the earthen trenches dug to protect over 19-thousand Confederate troops. The farmhouse that served as a Civil War hospital is now a museum that interprets many historic events at this site. The park has a beautiful campground and activity center.
FACILITIES AND ACTIVITIES OVERVIEW
Camping
Full Hookup Sites
yes
Campers relax amid beautiful settings on the river cliff campground. The campground has 38 sites with utility hookups and grills. A central service building offers rest rooms, showers, and laundry facilities.

Open April-Oct. No advance reservations. Check-out by 2:00 PM, Central time. Pets are allowed if restrained.
---
Get directions
to this park: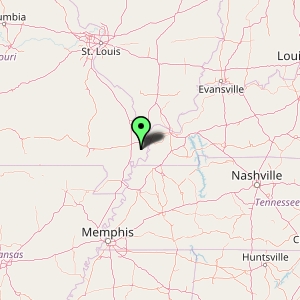 ---
Columbus-Belmont is the perfect locale for your next picnic outing. The park?s facilities include picnic tables, grills and a playground, as well as four picnic shelters. Shelters available for rental up to one year in advance.
Museum:

In April 2004, Columbus-Belmont unveiled new exhibits in a farmhouse identified locally as the Civil War infirmary. Visitors become immersed in the Civil War, when hundreds of thousands of soldiers passing this site saw an earthwork "fortress" comparable to Spain?s Rock of Gilbraltar. Four galleries reinterpret some of the many stories of what happened here.

Museum adminission:

$2 admission for adults; $1.50 for children.Group rate for ten or more persons: $1.50 for adults; $1 for children.
---