SUMMER FALLS STATE PARK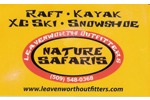 We want to share the nature and adventure of river rafting, kayaking, cross country skiing and snoeshoeing in the beautiful Cascade Mountains of Washington State with our honored guests.
78.8 miles from park*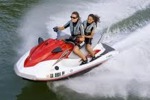 We rent premium well maintained equipment including SKI BOATS, JET SKIS, and PONTOON BOATS We are located at Sunbanks Lake Resort outside of Electric City, which is 20 minutes from Steamboat Rock State Park, 35 minutes from Sun Lakes State Park, as well as only 5 minutes from Grand Coulee Dam. We also deliver to the surrounding areas. Call 509-681-0283 or 509-633-8079
30.5 miles from park*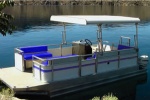 An industry leading series of high quality, reliable, durable and complete pontoon leisure craft and work boats. These classic custom pontoon watercraft products are designed to meet the demands of owners and the public for safety, comfort and long lasting value.
91 miles from park*