STUART ISLAND STATE PARK
Stuart Island State Park is an 85-acre marine camping park with 33,030 feet of shoreline. The park is part of the Cascadia Marine Trail and offers camping and moorage at Reed and Prevost harbors. Some campsites are for the exclusive use of those arriving by human- or wind-powered watercraft.

Park hours/updates:

The park is open year round for camping, day use and moorage. Potable water is available April through September.

Summer hours: 6:30 a.m. to dusk.Winter hours: 8 a.m. to dusk.Quiet hours: 10 p.m. to 6:30 a.m. No generators in use from 9 p.m. to 8 a.m.
Mammals Fish & Sea Life? Deer or Elk? Minks? Sheep? Whales
The island was named by the Wilkes Expedition in 1841 in honor of Frederick D. Stuart, the captain's clerk on the expedition. The park was acquired in four transactions between 1952 and 1975 by purchases from the Bureau of Land Management, the U.S. Coast Guard and the Washington Department of Natural Resources.
The park has 18 primitive campsites. Most sites are located on Prevost Harbor or on the ridge that separates Prevost and Reid harbors.

Campsites 15-18 at the head of Reid Harbor are designated Cascadia Marine Trail sites and are for the exclusive use of those arriving by human- or wind-powered watercraft. There are an additional 14 campsites available to all boaters.

There is no garbage service on the island. Visitors must pack out what they pack in. Potable water is available April through September.

Composting toilets are near the dock at Reid Harbor and to the right of the Prevost Harbor dock. Pit toilets are available at the head of Reid Harbor.

Check-in time is 2:30 p.m., and check-out time is 1 p.m. Quiet hours are from 10 p.m. to 6:30 a.m.Engine-driven electric generators may be operated only between the hours of 8 a.m. and 9 p.m.Length of stay: You may stay up to ten consecutive days in any one park during the summer; the stay limit is extended to 20 days between Oct. 1 and March 31.
Mooring buoys: Reid Harbor has 13 buoys, Prevost Harbor has 7.

Docks: Reid Harbor has a 96-foot dock (192 feet total), Prevost Harbor has a 128-foot dock (256 feet total)

Moorage fees are charged year round. Boaters must also pay for boats rafted to another boat.

A marine pumpout station is located in Reid Harbor.

Moorage fees are charged 1 p.m. to 8 a.m. year round. All boaters must register and pay upon arrival.

Additionally, there's plenty of good anchorages the entire length of the harbor. Please respect the private buoys, docks and property surrounding the park.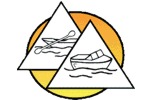 We provide the largest range of water sport activities in North Idaho. We supply Lake Coeur d alene with boat rentals, pontoon rentals and waverunners often refered to as a sea doo. We located in the quaint little town of Harrison on the southern end of Lake Coeur d Alene.
37.7 miles from park*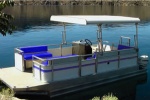 An industry leading series of high quality, reliable, durable and complete pontoon leisure craft and work boats. These classic custom pontoon watercraft products are designed to meet the demands of owners and the public for safety, comfort and long lasting value.
44 miles from park*