Friend of Stateparks Photo Gallery
Photographer: Karen Stuebing
Copyright Notice: (C)Karen Stuebing All Rights Reserved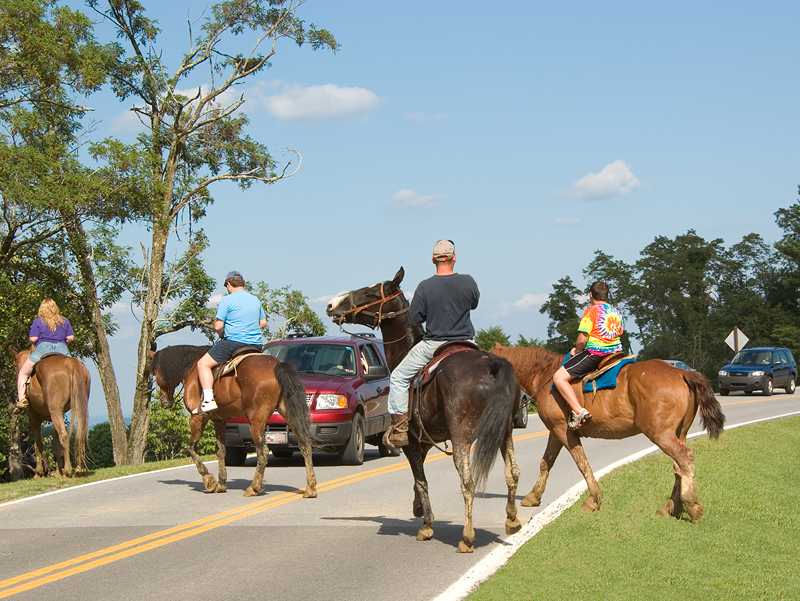 Horse Back Riding
Guided horseback rides are available year-round at Pipestem. Rides range from 1/2 hour rides to overnight trips. Hayrides and wiener roasts available for group outings.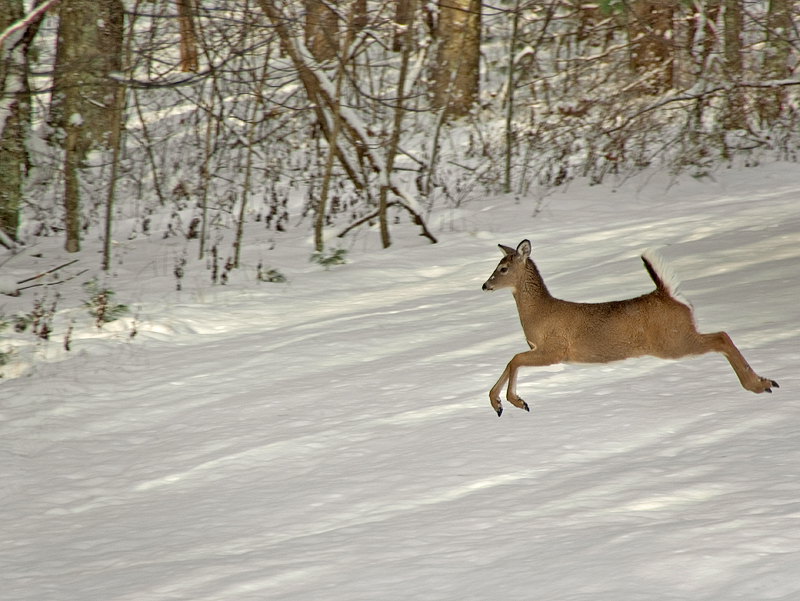 Deer Running
Pipestem State Park is known as the home of the white tail deer.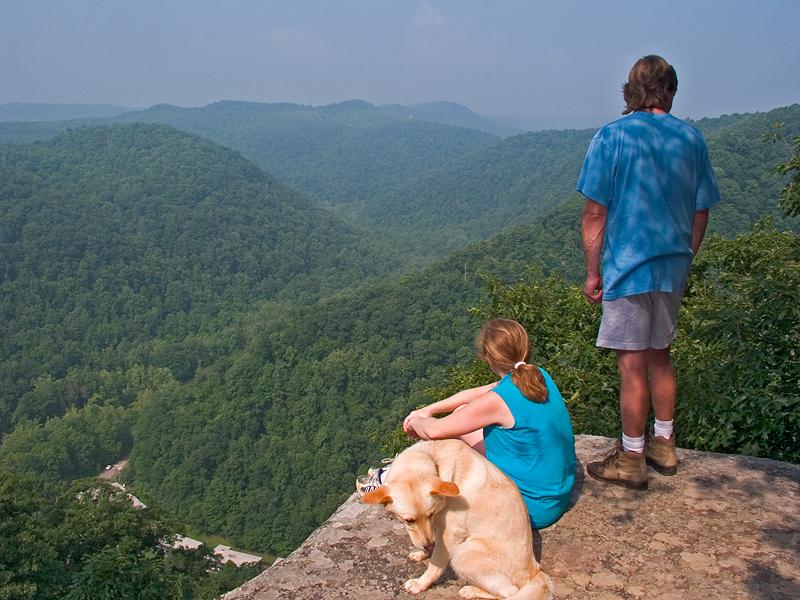 Heirtage Point
The steep trail to Heritage Point, a rocky promintory overlooking the Bluestone River Gorge descends more than 500 feet. Despite the effort, the hike to the point attracts thousands of hikers annually.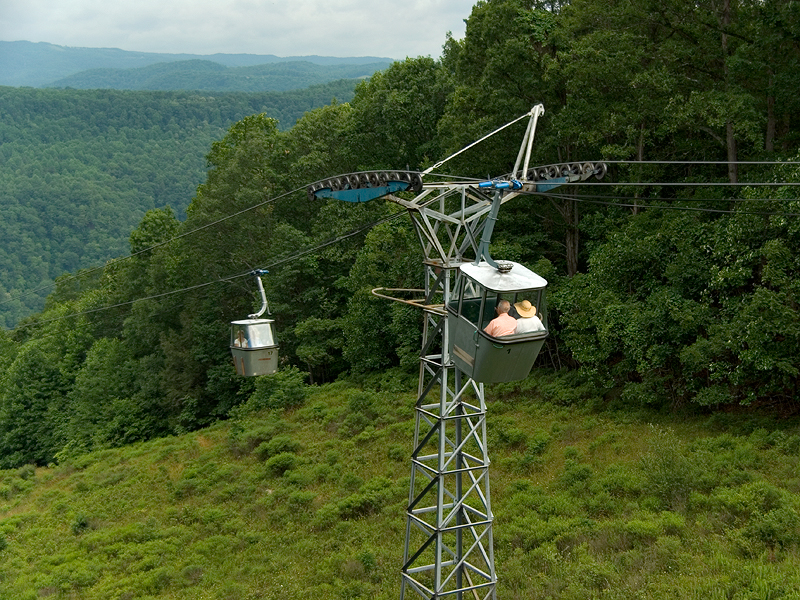 Aerial Tram
The enclosed cars carry you on a six minute ride of 3600 feet along some outstanding scenery to the Bluestone River Gorge below. This facility is operated seasonally, May to October 31.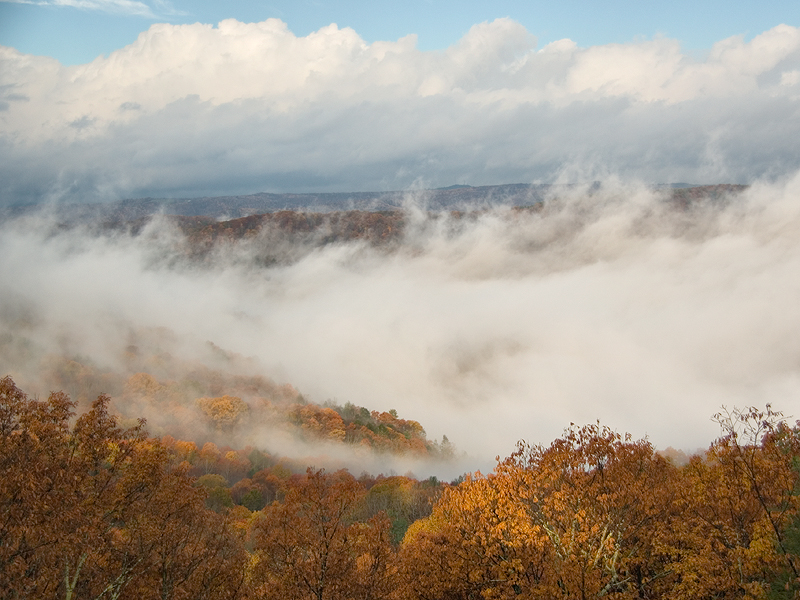 Fog Rising
Fog rising from the Bluestone River Gorge.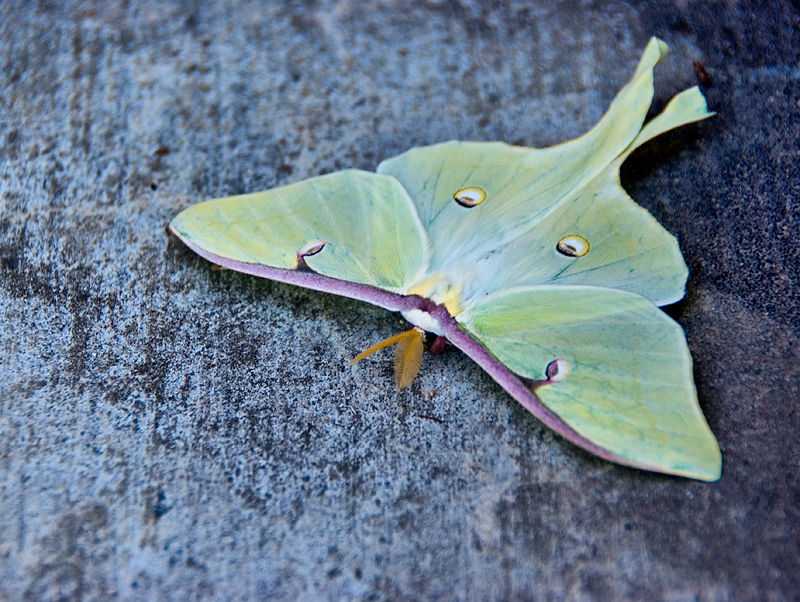 Luna Moth on Wall
During the summer months, these beautiful moths are very prolific.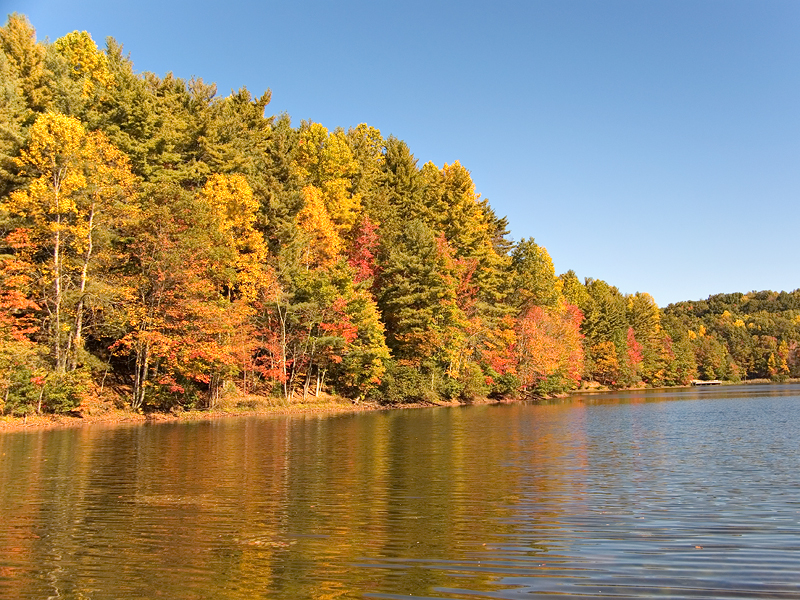 Fall Foilage
Long Branch Lake.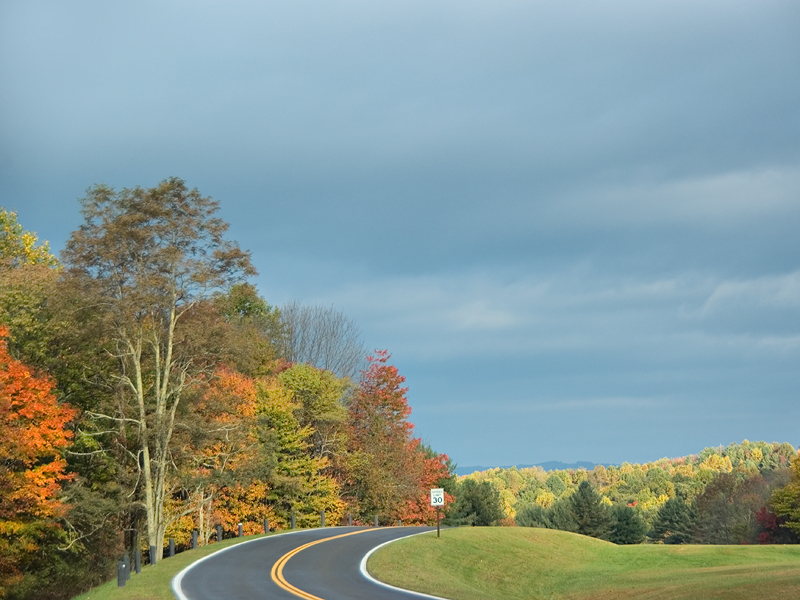 The Main Road
Fall foilage along the main road through Pipestem State Park.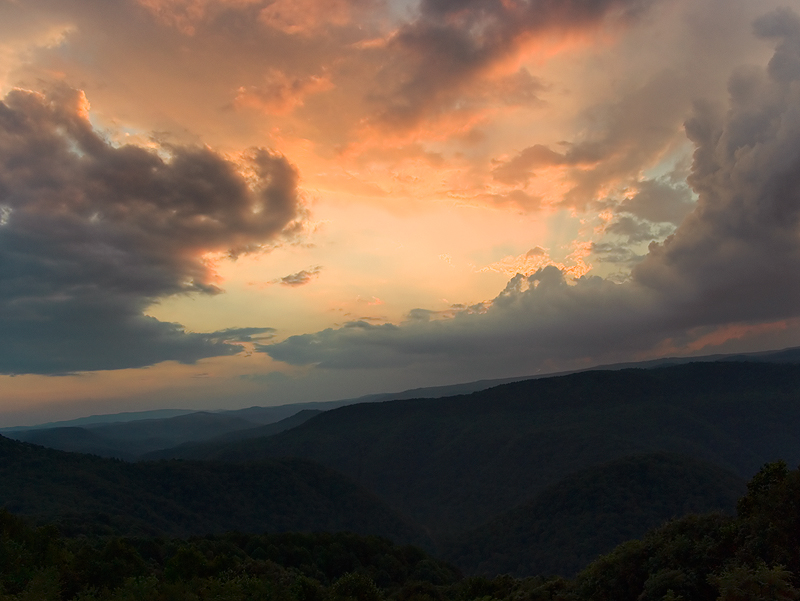 Sunset
Sunset from deck outside the lobby in McKeever lodge.