Friend of Stateparks Photo Gallery
Photographer: Hollace Weiner
Copyright Notice: Hollace Goldberg Weiner, FW TX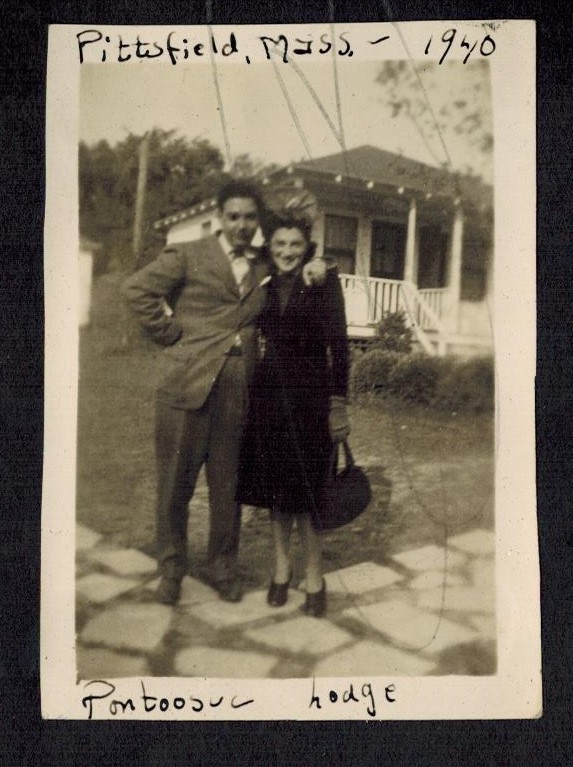 Vacationers, Summer of 1940
Dora Goldberg, right, stands with a friend in front of Pontoosuc Lodge, where Dora and her husband, Bill not pictured, stayed on their honeymoon in August 1940.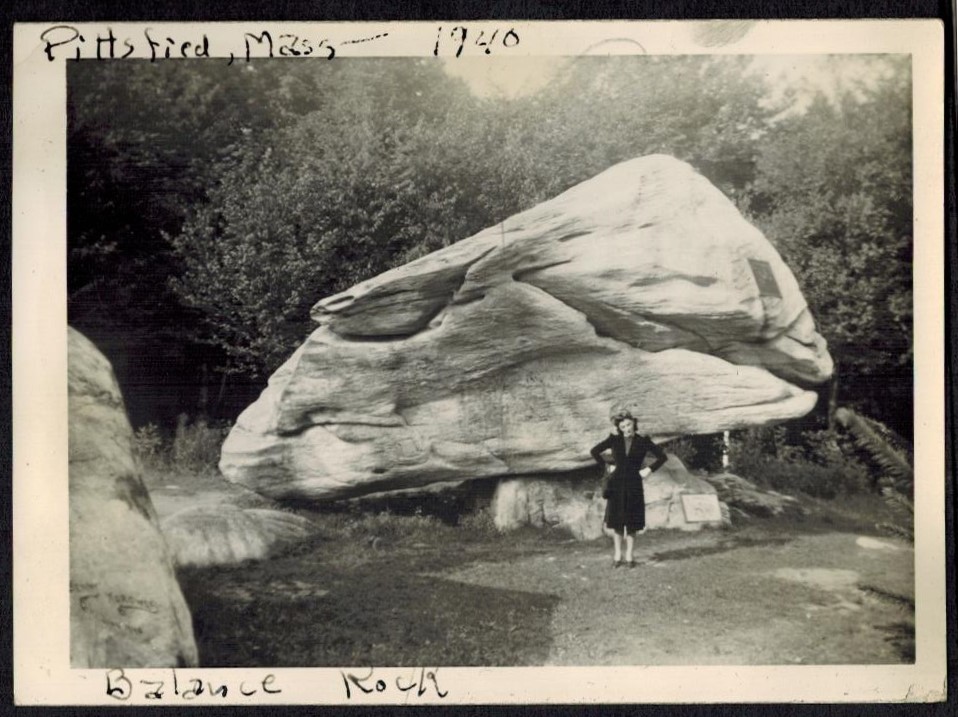 Balance Rock, honeymoon destination, August 1940
Dora Labson Goldberg, a newlywed from Cleveland, visited Balance Rock in August 1940. There was a lot less grafitti covering the rock then.