OLMSTEAD PLACE STATE PARK
OLMSTEAD PLACE STATE PARK
921 N. Ferguson Road
Ellensburg, Washington   98926
Olmstead Place State Park is a 217-acre day-use park that features a working pioneer farm. The park hosts tours and school field trips. Pioneer artifacts are plentiful in the park, and many can be seen in action in the work of maintaining the farm. Picnic space and walking trails interweave with interpretive activities.
This area is the location of one of the first homesteads in the Kittitas valley. The Olmstead family arrived in 1875 and lived on the farm for about 100 years before donating it to Washington State Parks in 1968. Today, it continues to be a working farm, with some of the land still worked with old-fashioned equipment. The original 1875 log cabin and 1908 farmhouse (with the family's furnishings intact) are still standing, as are most of the outbuildings.
The park has no camping.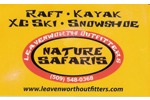 We want to share the nature and adventure of river rafting, kayaking, cross country skiing and snoeshoeing in the beautiful Cascade Mountains of Washington State with our honored guests.
60 miles from park*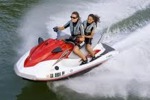 We rent premium well maintained equipment including SKI BOATS, JET SKIS, and PONTOON BOATS We are located at Sunbanks Lake Resort outside of Electric City, which is 20 minutes from Steamboat Rock State Park, 35 minutes from Sun Lakes State Park, as well as only 5 minutes from Grand Coulee Dam. We also deliver to the surrounding areas. Call 509-681-0283 or 509-633-8079
92.2 miles from park*