MOUNT SPOKANE STATE PARK
MOUNT SPOKANE STATE PARK
N. 26107 Mt. Spokane Park Dr.
Mead, Washington   99021
Phone: 509-238-4258
Mount Spokane State Park is a 13,919-acre camping park in the Selkirk Mountains. The view at the top of the 5,883-foot elevation includes surrounding states and Canada. The forested park features stands of old-growth timber and granite rock outcroppings. In winter, the park receives 300 inches of snow. On fine days, the summit of Mount Spokane offers spectacular views of Washington, Idaho and Montana. The park is rich in winter snow-sport opportunities.

Park hours/updates:

Summer: 6:30 a.m. to dusk.Winter: 8 a.m. to 10 p.m. (after cross-country ski trails are groomed). A Sno-Park permit is required from Nov. 1 through May 1. Parking in snowmobile lots or cross-country ski areas requires a groomed trail permit.

Night skiing is available on lighted alpine trails and unlighted cross-country trails. Call park for specific seasonal information.

Campground closes Sept. 17, reopens May 16.

Camping:Check-in time, 2:30 p.m.Check-out time, 1 p.m.Quiet hours: 10 p.m. to 6:30 a.m.
Wildlife Mammals Birds Fish & Sea Life? Bears? Bobcats? Chipmunks? Coyotes? Deer or Elk? Marten? Minks? Moose? Rabbits? Raccoons? Skunks? Squirrels? Weasels? Crows or Ravens? Doves or Pigeons? Eagles? Grouse? Hawks? Hummingbirds? Jays? Owls? Turkeys? Woodpeckers? Trout

Environmental Features Physical Features Plant Life

Mount Spokane is the most southerly peak in the Selkirk Chain. The park has granite outcroppings.

? Cedar? Douglas Fir? Hemlock? Nobel Fir? Ponderosa Pine? Spruce? Yew? Alder? Ash? Birch? Maple? Daisy? Foxglove? Lupines? Orchids? Paintbrush? Berries? Ferns? Moss or Lichens? Thistle
The mountain has been called Mount Carlton and Mount Baldy. The road to the top was constructed by Francis H. Cook in 1912. The area was the first state park east of the Cascades, and the Civilian Conservation Corps accomplished the initial development. The mountain has been a popular ski area since 1950. The area has undergone destruction by fire and construction by development since then. The park, the city, the river and most everything else in the area derive its name from an Indian word which, most experts agree, means "sun."
Available in the park Available in the area ? Camping? Pay phone? Camping? Fishing/hunting? Overnight Accommodations? Pay phone

Most services are available within 20 miles of the park. Snowmobile trails are groomed and open until 10 p.m., seven days a week.
The park has 8 standard campsites with water and a flush restroom. Maximum site length is 30 feet (may have limited availability). No ADA facilities.

Group Accommodations:The park provides a group camp that accommodates up to 100 people. A vault toilet is available. Fees vary with size of the group. Call the park for information at (509) 238-4258.

Check-in time is 2:30 p.m., and check-out time is 1 p.m. Quiet hours are from 10 p.m. to 6:30 a.m.Engine-driven electric generators may be operated only between the hours of 8 a.m. and 9 p.m.Length of stay: You may stay up to ten consecutive days in any one park during the summer; the stay limit is extended to 20 days between Oct. 1 and March 31.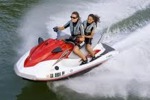 We rent premium well maintained equipment including SKI BOATS, JET SKIS, and PONTOON BOATS We are located at Sunbanks Lake Resort outside of Electric City, which is 20 minutes from Steamboat Rock State Park, 35 minutes from Sun Lakes State Park, as well as only 5 minutes from Grand Coulee Dam. We also deliver to the surrounding areas. Call 509-681-0283 or 509-633-8079
91.2 miles from park*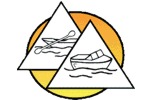 We provide the largest range of water sport activities in North Idaho. We supply Lake Coeur d alene with boat rentals, pontoon rentals and waverunners often refered to as a sea doo. We located in the quaint little town of Harrison on the southern end of Lake Coeur d Alene.
36.1 miles from park*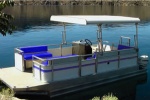 An industry leading series of high quality, reliable, durable and complete pontoon leisure craft and work boats. These classic custom pontoon watercraft products are designed to meet the demands of owners and the public for safety, comfort and long lasting value.
20.8 miles from park*