LAURAL RIDGE STATE PARK
LAURAL RIDGE STATE PARK
1117 Jim Mountain Road
Rockwood, Pennsylvania   15557
Phone:
724-455-3744
Toll Free:
888-727-2757
Reservations:
888-727-2757
Email:

Laurel Ridge State Park stretches along the Laurel Mountain from the Picturesque Yougiogheny River at Ohiopyle to the Conemaugh Gorge near Johnstown. This large park spans five counties. Most visitors come to hike. The Laurel Highlands Trail extends over 70 miles and features trail shelters for overnight camping.
---
Laural Ridge State Park is located near Connellsville, Mount Pleasant and Somerset
---
Laurel Ridge Hiking Trail:

This major 70-mile hiking and backpacking trail from Ohiopyle to near Johnstown is the main feature of the park. The trail traverses state parks, state forests, state game lands, other public lands and private lands.

The Laurel Highlands Hiking Trail is open year round and is blazed approximately every 100 feet with 2" and 5" yellow blazes. Side trails are marked with blue blazes. Mileage monuments are every mile.

Large wooden signs mark trail access points at every major highway crossing. Six 30-car parking areas provide starting points. In addition, voluntary day use registration booths are located at each of the parking areas and the trail user is encouraged to fill out information cards for vital park attendance data and for use in the event of an emergency. For overnight use of the trail see Special Regulation 15. Overnight reservations are mandatory. A fee is required for overnight camping.

There are eight overnight shelter areas along the trail. Each area contains 5 adirondack-type shelters with fireplaces, 2 non-flush toilets, a water supply and spaces for 30 tents.

Snowmobiling: A trail system of over 70 miles is open daily after the end of the antlerless deer season in late December. The trail is located on state park and state forest lands. Snowmobiles are restricted to designated trails and are not permitted on the Laurel Highlands Hiking Trail.

Cross-country Skiing: About 35 miles of trail are available for cross-country skiing. Please check with the park office to see which sections are suitable for skiing. A free map is available from the park office.

There is also a 20-mile cross-country ski touring concession adjacent to the Route 653 parking area. Fee required on this trail.
---
---
B & G Bait & Sport Shop
118 Indian Creek Valley Rd
Normalville, PA
(724) 455-7282
Laurel Hill Trout Fishing Pond
4360 Route 31
Somerset, PA
(724) 593-7101
Barron's at the Springs
843 Blue Hole Rd
Champion, PA
(814) 352-7884
Hidden Valley Resort & Comm
1 Craighead Dr
Hidden Valley, PA
(814) 443-8000
Seven Springs Mountain Resort
777 Water Wheel Dr
Champion, PA
(814) 352-7782
Laurel Highlands Lodge
212 Snyder Rd
Donegal, PA
(724) 593-7223
Roaring Run Resort PS
RR 1 Box 531
Champion, PA
(724) 593-8847
Laurel Hill Trout Lodge
4360 Route 31
Somerset, PA
(724) 593-7101
Roaring Run Resort
194 Tannery Rd
Champion, PA
(724) 593-7837
Kettler Forlines Resort Homes
9068 Woodridge
Champion, PA
(814) 352-7771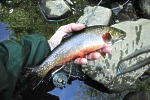 Cottages and Cabins
For those who like to fish for wild trout...this is the place to be Savage River Outfitters is a full line Orvis Dealer and Fly Shop with vacation rentals located on the Savage River in Western Maryland. Call ahead to book a half or full day wade trip or fly fishing instructions.
32.8 miles from park*