CLEVELAND LAKEFRONT STATE PARK
CLEVELAND LAKEFRONT STATE PARK
8701 Lakeshore Blvd
Cleveland, Ohio   44108-1069
(lat:41.542 lon:-81.629)

Phone:
(216) 881-8141
Reservations:
866-644-6727
In the heart of one of Ohio's largest cities, Cleveland Lakefront State Park provides natural relief to the metropolitan skyline. Sand beaches, tree-lined picnic areas and panoramic views of the lake are found within the park along the Lake Erie shoreline
Ohio has been truly blessed by the presence of Lake Erie on its northern border. Lake Erie is one of the largest bodies of freshwater in the world. When considering nearly 99% of the world's water supply is either frozen or saltwater, the Great Lakes are a tremendous resource most Ohioans take for granted.

Lake Erie is shallow allowing for violent storms with high waves. The lake is divided into three basins: west, central and eastern. The west is most shallow at 25 to 30 feet average depth. The central basin, wherein lies Cleveland Lakefront State Park, has an average depth of 61 feet. The eastern basin is deepest at 210 feet average depth.

Lake Erie, because of its higher nutrient levels and warmer temperatures, produces greater numbers and varieties of fish than any other great lake. The annual Erie fish catch nearly equals the combined catches of all the other great lakes. Dominant species are perch, smallmouth and white bass, channel catfish, walleye and freshwater drum.

Sand beaches are scattered along the main shoreline. Coastal plants such as sand cherry, beach grass, beach pea and others are rare in this urban environment. Common trees include cottonwood, willow and ash with vines of wild grape, Virginia creeper, bittersweet and poison ivy among the branches.
The first pioneer settlers arrived in the area in 1796. In 1827, the Ohio Canal was completed as far south as Akron, and by 1832, it was in operation from Lake Erie to the Ohio River resulting in great prosperity and a rapid population increase for Cleveland. Cleveland was a noted center of the stagecoach lines between the East, West and South until the railroads came about 1850 replacing the stagelines. When the Cleveland and Mahoning Valley Railroad was completed, it extended into that valley's great coal fields laying the foundation for Cleveland as an industrial giant. With the availability of coal and iron ore, great iron furnaces and rolling mills soon lined the banks of the Cuyahoga River.

As early as 1865, lands were set aside in Cleveland to be developed as recreation areas. In 1977, the city of Cleveland leased its four lakefront parks to the state of Ohio. The four parks became Cleveland Lakefront State Park in 1978. In 1982, the Euclid Beach area was added to the state park property. The Villa Angela area consisted of two separate land purchases. The first 30 acres was bought by the city of Cleveland and turned over to the state in 1984. ODNR and the Cleveland Public Library purchased the remaining 13 acres in May 1991. While each area appears to be a separate park, they are administered through a single park office located at Gordon Park.
Ohio does not have an annual pass and does not charge entrance fees to state parks.
Mountain Bike Trails, miles
3
Boating
Boating Limits
Unlimited HP
Cleveland Lakefront State Park in Ohio offers various swimming options for visitors. The park features several swimming beaches along Lake Erie, including Edgewater Beach, Euclid Beach, and Villa Angela Beach. These beaches provide opportunities for swimming, sunbathing, and picnicking. Lifeguards are on duty at designated hours to ensure the safety of swimmers. Additionally, the park offers amenities such as showers, restrooms, and concessions for a comfortable and enjoyable swimming experience. Visitors can also explore other activities such as beach volleyball and fishing in the park. With its stunning waterfront setting, Cleveland Lakefront State Park is a popular destination for swimming and outdoor recreation.
Cleveland Lakefront State Park offers a variety of fishing opportunities for both novice and experienced anglers. The park is located along the shores of Lake Erie, one of the Great Lakes known for its diverse fish species.

One popular spot within the state park is East 55th Street Marina where you can catch walleye, yellow perch, smallmouth bass or steelhead trout from shore or by boat. There are also several breakwalls that provide excellent spots to cast your line into deeper waters in search for larger game fish like northern pike and muskellunge.

The Gordon Park area provides another great location with access to shoreline fishing as well as two long pier structures extending out into lake which offer good chances at catching freshwater drum (sheepshead), white bass and channel catfish among others.

In addition to these locations there's Edgewater Pier - an accessible site equipped with benches making it comfortable place even during longer sessions; this particular spot has been noted especially productive when targeting largemouth bass early morning hours before sunrise due their tendency feed closer surface then.

Fishing licenses are required in Ohio so make sure you have yours prior heading out onto water whether planning on using live bait such artificial lures - regulations vary depending type gear used therefore always best check current rules beforehand avoid any potential fines penalties later down road!

Remember too respect nature around while enjoying sport: dispose all trash properly leave no trace behind ensure future generations will be able enjoy same beautiful scenery abundant wildlife we do today!
---
Cleveland Lakefront State Park is located near Aurora, Bay Village and Beachwood
---
1. Edgewater Park: This park is a part of Cleveland Lakefront State Park and offers picnic areas with tables, grills, restrooms facilities as well as stunning views of the lake.

2. Euclid Beach Picnic Area: Located in the eastern section of the state park, this area provides visitors with plenty of space for picnicking along with access to beach activities.

3. Gordon Park: Another great spot within Cleveland Lakefront State Park where you can enjoy your meal outdoors while taking in beautiful waterfront scenery.

4. Villa Angela-Wildwood Marina & Grille : Here you will find several picnic spots near marina that offer breathtaking views over Lake Erie; perfect place if you want to combine boating or fishing trip with outdoor dining experience

5.Wildwood Yacht Club Pavilion - A covered pavilion available on rental basis which could be ideal choice for large group gatherings like family reunions or company outings

6.East 55th Street Marina - It has numerous benches and grassy spaces suitable for laid-back lakeside picnics.

7.Edgewater Nature Shop Concession Stand- If packing food seems too much work then grab some snacks from here before heading towards nearby shaded seating area overlooking water body

8.Villa Angela Beach- Pack up your basket full goodies , spread out blanket under open sky at sandy shores enjoying cool breeze coming off waters edge

9.Picnic Shelters - There are few shelters scattered throughout parks premises providing shade during hot summer days making it comfortable setting even when sun's rays are strongest

10.Bird Watching Spots - For nature lovers who wish add bit more excitement their outing there various bird watching locations around offering chance observe local wildlife whilst munching away sandwiches salads etc
1. Edgewater Beach Trail: A scenic 900-foot trail that offers stunning views of Lake Erie, the Cleveland skyline and a beautiful sandy beach. The path is lined with lush greenery during summer months.

2. Euclid Creek Reservation All Purpose Trail: This multi-use trail stretches over five miles through dense forests, offering glimpses of wildlife such as deer and various bird species along its winding paths.

3. Gordon Park Bike Path: An exhilarating two-mile paved route perfect for biking enthusiasts who want to enjoy panoramic lakefront vistas while getting their adrenaline pumping on this fast-paced track.

4. Villa Angela-Wildwood Loop Trails: These interconnected trails offer an immersive experience into diverse ecosystems including wetlands, woodlands and meadows teeming with local flora & fauna; ideal for nature lovers seeking tranquility amidst natural beauty.

5 .Euclid Beach Pier Walkway : Offering breathtaking sunset views over Lake Erie from the newly constructed pier at Euclid Beach park - a must-visit spot in any season!

6 .Dike 14 Nature Preserve Hiking Paths : Explore these hidden gems within city limits where you can observe migratory birds or simply soak up serene landscapes away from urban hustle-bustle.

7 .Garfield Park Reservation Trails : With more than eight miles worth hiking options ranging across varying difficulty levels - there's something here suitable for every hiker's skill set!

8 .Whiskey Island Connector Bridge Walking Route : Enjoy spectacular waterfront scenes walking alongside Cuyahoga River towards Wendy Moore Memorial Park via this pedestrian-friendly bridge pathway.

9.Washington Golf Learning Center Fitness Track:A well-maintained one mile loop around golf course providing ample opportunities to stretch your legs whilst enjoying verdant surroundings under open skies!

10.Cleveland Metroparks Zoo Rainforest Trekking Routes:Get close encounters with exotic animals like orangutans,capuchin monkeys etc.,while navigating through tropical rainforest themed indoor trails.

11.Rocky River Reservation Trails:These extensive trail networks meander through deep gorges, alongside babbling brooks and over rugged cliffs offering a challenging yet rewarding hiking experience.

12.Brookside Park Walking Paths : Stroll leisurely around the park's baseball fields or venture into adjacent Brookside reservation for more adventurous woodland hikes.

13.Lakefront Nature Preserve Trail:A 1.3 mile loop that takes you on an exploration of diverse habitats including beach,dune & forest areas; perfect spot to observe migratory birds during spring/fall seasons!
This Ohio state park offers a variety of birding opportunities due to its diverse habitats including beaches, wetlands and forests. It is home to numerous species such as waterfowl, shorebirds and songbirds which can be observed throughout the year. The area also serves as an important stopover for migratory birds during spring and fall seasons making it popular among avid bird watchers. There are several trails available within the park that provide excellent vantage points for spotting these creatures in their natural environment.

Headlands Beach State Park is located east of Cleveland near Fairport Harbor. Headlands Beach has the longest natural sand beach in the state and offers picnicking and swimming opportunities. The adjacent state nature preserve, Headlands Dunes, is one of the last and finest examples of Lake Erie beach and dune communities remaining in Ohio, with rare plant species normally found only on the Atlantic coast.

Just south of Headlands Beach is Mentor Marsh State Nature Preserve, a national natural landmark. The 644-acre marsh-swamp forest contains unique plant and animal life. East of Cleveland off S.R. 174 is Hach-Otis State Nature Preserve, a remnant mature forest in the Chagrin River Valley. Punderson State Park in Geauga County is a resort park offering a lodge, cabins, campground, golf course and winter recreation area.
---
---
Parma Bait & Tackle
5341 Broadview Rd
Cleveland, OH
(216) 398-9877
Frank's Tackle Co
10802 Madison Ave
Cleveland, OH
(216) 961-4000
Travelrods Limited
14600 Detroit Ave
Cleveland, OH
(216) 221-3993
Shine's Live Bait
1287 E 55th St
Cleveland, OH
(216) 431-9090
Ted's Bait & Tackle
4417 Detroit Ave
Cleveland, OH
(216) 651-5321
Weldon Tackle
18613 Saint Clair Ave
Cleveland, OH
(216) 531-2907
Pier Grill
3224 Cleveland Memorial Shrwy
Cleveland, OH
(216) 281-4900
JT Sport Fishing Charters
3618 E 65th St
Cleveland, OH
Unverified listing
Bluegreen Vacation Club
5595 Transportation Blvd # 110
Cleveland, OH
(216) 750-1100
Cleveland Marriott East
26300 Harvard Rd
Cleveland, OH
(216) 378-9191
Marriott Hotels & Resorts: Cleveland Marriott Downtown at Key Center
127 Public sq
Cleveland, OH
(216) 696-9200
Hyatt Regency Cleveland
420 Superior Ave E
Cleveland, OH
(216) 575-1234
Radisson Hotel At Gateway
651 Huron Rd E
Cleveland, OH
(216) 377-9000
Boston Mills Brandywine Ski Resorts
Cleveland
Hudson, OH
(330) 656-4489
Holiday Valley Ski Resort
Cleveland, OH
(216) 556-3700
Marriott Hotels & Resorts
Cleveland, OH
(440) 542-2349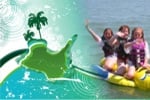 Conference Center
Week long youth camps. Located on the shores of Kelleys Island. Guests will learn to sail, wakeboard, waterski while enjoying the beauty of the Lake Erie island.
55.7 miles from park*
Use Mapquest and the address provided below to create a custom set of directions from your location to the Park:

8701 Lakeshore Blvd., NE Cleveland, OH 44108-1069