ALLEN DAVID BROUSSARD STATE PARK CATFISH CREEK
Welcome to the park The preserve's scrub, sandhill, and flatwoods communities are home to numerous rare plants such as scrub morning glory, scrub plum, pygmy fringe tree, and cutthroat grass. They are also home to several protected animal species including Florida scrub-jays, bald eagles, gopher tortoises, and Florida scrub lizards. Visitors can enjoy hiking, wildlife viewing, and horseback riding. When you visit the preserve make sure you are prepared for the rugged conditions typical of the scrub habitat. Bring plenty of water and be prepared for the challenging trails at the park. Enjoy your visit and bring back memories of one of the rarer habitats in Florida.
Wildlife Viewing

Hikers will observe many plants and animals found in the rare Lake Wales Ridge habitat.
Fishing

Catfish Creeks offers fishing from ponds within the park...although there is an approximate 1 mile hike from the parking lot!
---
Allen David Broussard State Park Catfish Creek is located near Bartow, Davenport and Haines City

Lake Kissimmee State Park
---
Picnic Areas

A small picnic area is available at the parking lot areas...first come, first served.
Hiking/Nature Trails

Catfish Creek offers 6 miles of trails through and around the scrub, flatwoods and ponds.

Horse Trail

There are approximately 8 miles of trails available for horseback riding.
---
---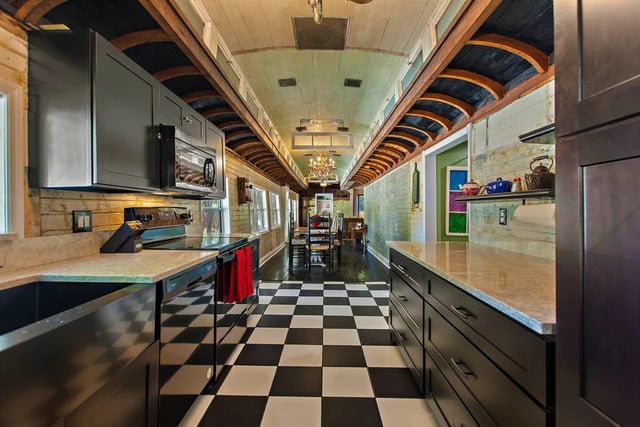 Cottages and Cabins
Like something out of a fairytale, a long time ago someone put two steam passenger train cars from 1892 and created something magical, a house This magical home is one of a kind and an experience you dont want to miss.
78.3 miles from park*
The preserve is located about 10 miles east of Dundee. From US 27, turn east on County Rd 542, through Dundee (turning left at stoplight). In about 1 mile take a right on to Hatchineha Rd. Go about 8 miles to Firetower Road on the right. The parking lot is about 3 miles on the left.

Lake Kissimmee State Park