WARRIORS PATH STATE PARK
WARRIORS PATH STATE PARK
PO Box 5026 Hemlock Road
Kingsport , Tennessee   37663
Phone: 423-239-8531
Warrior's Path State Park was named for the park's proximity to the ancient war and trading path used by the Cherokee. Since that time, the park land has known a long history of travelers, and is still a pathway for modern-day outdoor enthusiasts. The 950-acre area was acquired from the Tennessee Valley Authority is 1952, to serve the people who live in or visit this section of Northeast Tennessee. It is situated on the shores of TVA's Patrick Henry Reservoir on the Holston River.
The park has 135 campsites, all with tables and grills, and 94 are equipped with water and electrical hookups. Modern bathhouses provide hot showers, commodes and lavatories. There is a dump station available for self-contained trailer rigs. Campsites are available on a first-come, first-served basis. The camper check-in station is located a the campground entrance.


Pleasure boating and water skiing are very popular on Patrick Henry Reservoir. Boats available for rental at the marina include paddle boats, canoes, and fishing boats. Two public use ramps are located at the park marina. A small ramp for camper use only is in the campground. Boat launching ramps are free of charge. The marina has 54 uncovered slips available for rent. Also available at the marina is a service dock and fuel.


---
Get directions
to this park: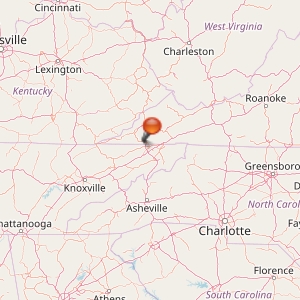 ---
Warrior's Path is one of the most popular picnic areas in the state. Thirty-seven picnic tables with grills are scattered along the park's lakeshore. The picnic tables are easily accessible to restrooms, water fountains, concession stands and playgrounds.

There are five picnic pavilions available to rent for large groups. Contact the park for more information on renting pavilions. Pavilions may be rented up to one year in advance.

Call for information on Pavilion rental: 423-239-8531


Nearly 12-miles of trails meander through park woodlands offering great views, a diversity of wildlife habitats, and a richness of typical East Tennessee forests, fields and wetlands. The paved walking path around Duck Island is fully accessible, and other fully accessible trails are in the planning stages. Several other trails are also under development and one that includes a small boardwalk through the Sinking Waters wetland area.
The staff at Warrior's Path offer a variety of programs both at the park and at school. Check out this list for more information:

Events for July 18th week

Events for July 25th week

Program Schedule 2005

Schedule a Program for Your School

Spring Nature Festival

Winter Garden Seminar

Adopt A Tree

Folklife Festival

Environmental Education Workshop
---
Mel-Bro Hatcheries Wholesale
136 Hawley Rd
Blountville, TN
(423) 323-5579
Kenny's Tackle
3748 Highway 75
Kingsport, TN
(423) 279-0113
Cherokee Rod & Gun Club
4280 Reservoir Rd
Kingsport, TN
(423) 348-8004
Troutfishers Guide Service
301 Royal Dr
Kingsport, TN
Unverified listing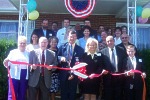 Virginia Wilder Real Estate, LLC has been voted The Best Real Estate Agency in the Tri-State area. Virginia Wilder Real Estate, LLC offers the latest technology, uses the resources the real estate industry has to offer and is ready to serve YOU Give Tina Jirava a call toll free 877-237-8208 ext 1.
50.6 miles from park*
From Interstate 81, take exit 59. Travel north on Route 36 and turn right on Hemlock Road and continue to the park entrance.