Friend of Stateparks Photo Gallery
Photographer: Robin McMenamin
Copyright Notice: © 2011 by Robin McMenamin. All Rights Reserved. Rmcmen1@gmail.com or (203)671-0416.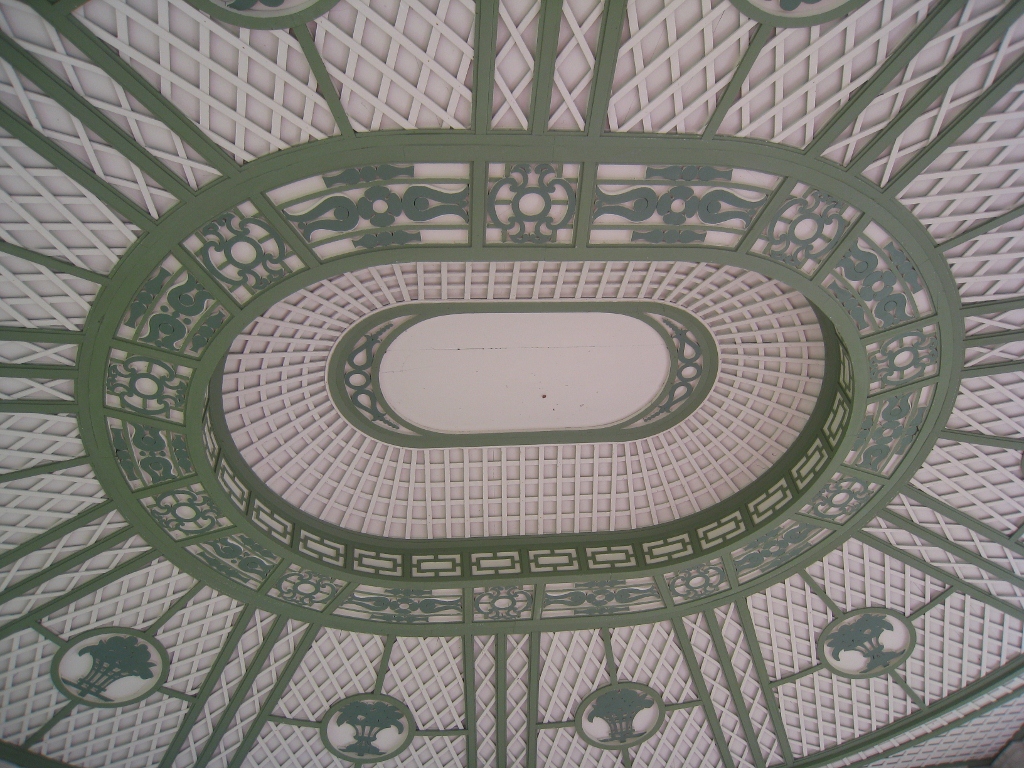 Wood carved pergola ceiling
This has inspired me for the textiles I design.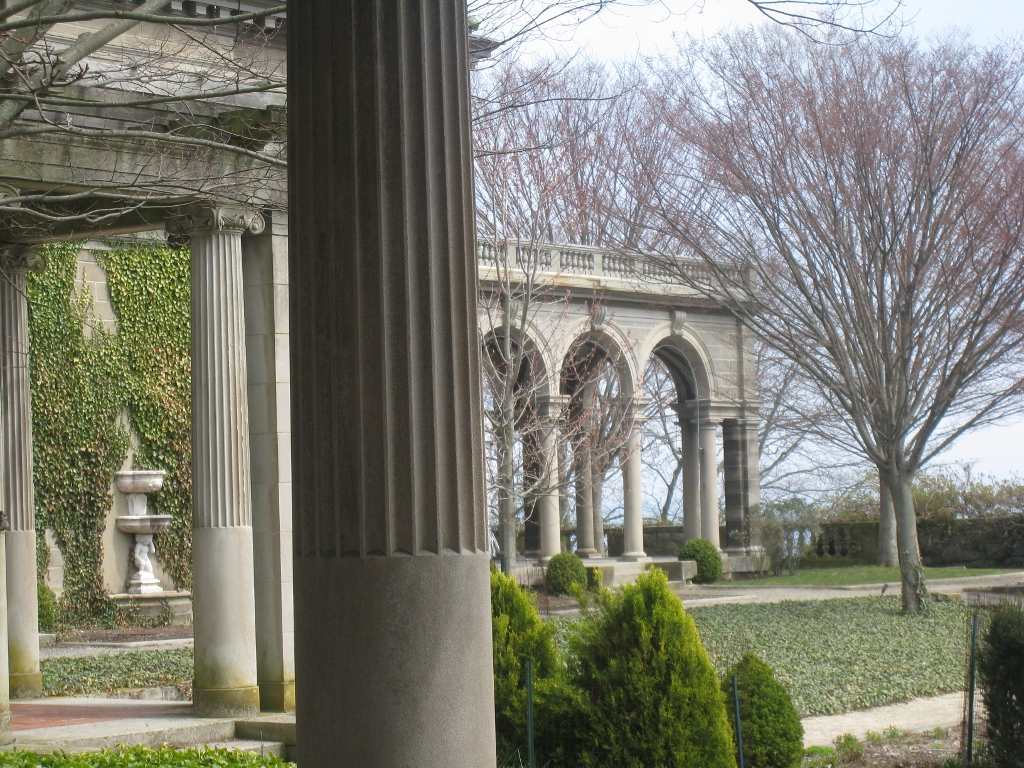 The strength of columns
The column divides the view of the mansion. Columns are great symbols of hard work. Harkness park is the true sign of hard work and the luxury to follow afterwards.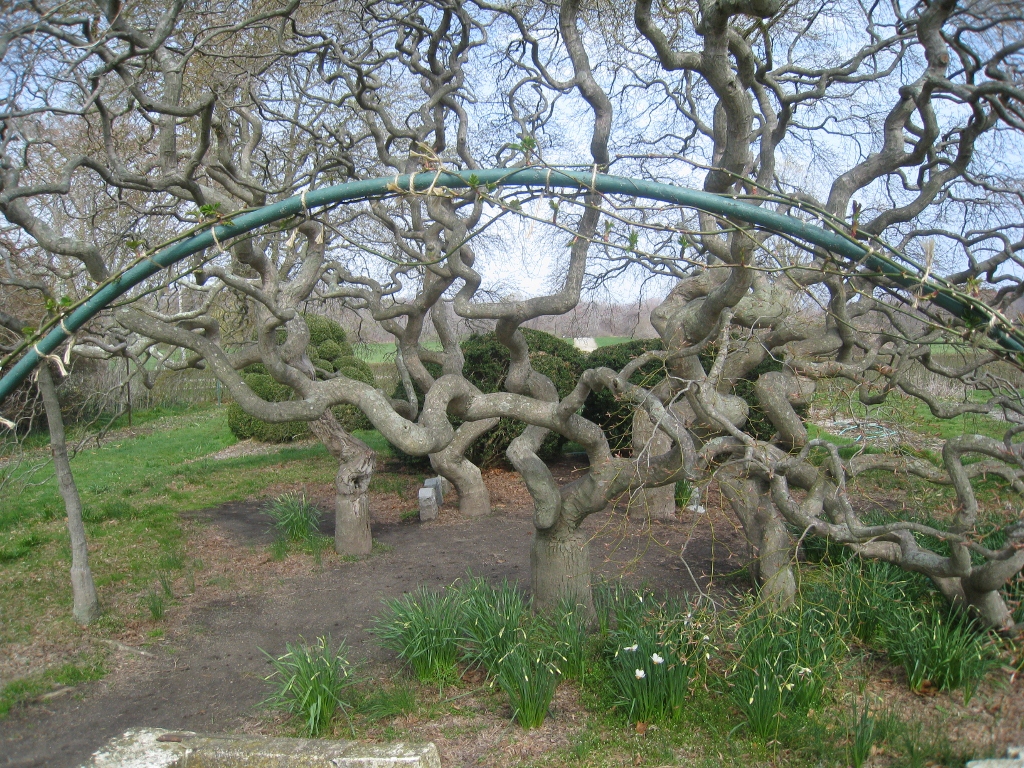 Japanse Maple Hideaway
The lines and the curvature of this tree is an example of how beauty lies in the imperfect. This tree never runs out of shapes. When it is covered in the summer, it is a perfect hideaway spot. Also, you can pay respects to the animals that once resided on these grounds.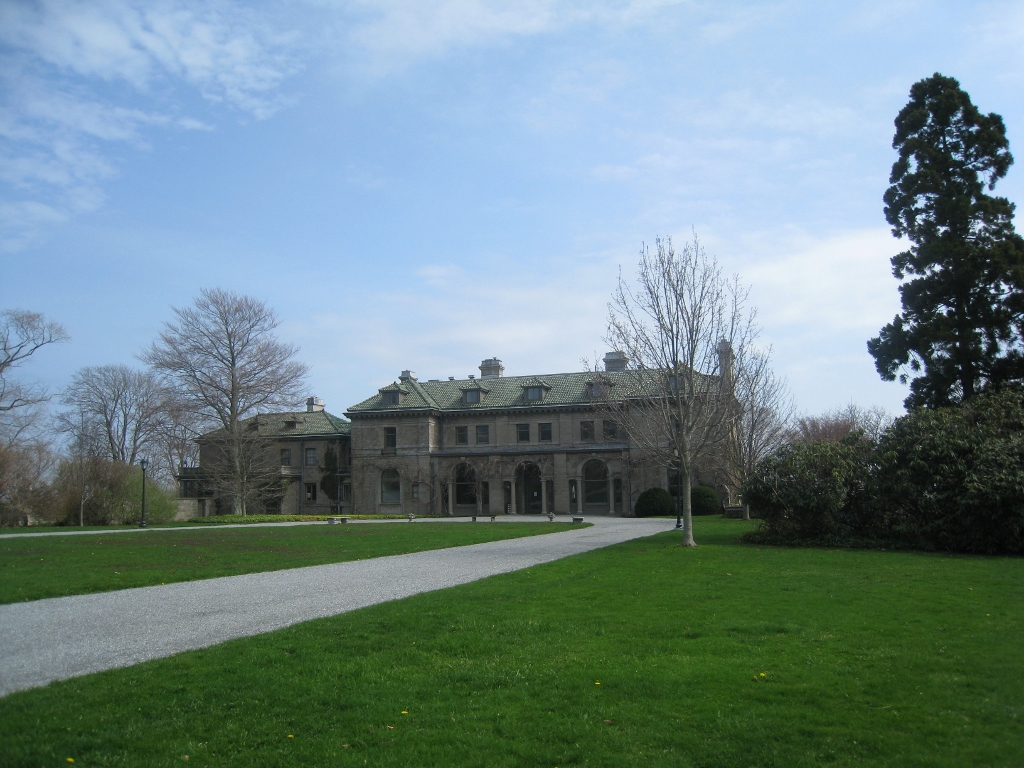 Magnificent
A grand view of the enormous mansion. The sky leaves you wondering what is behind this place What is the story of this mansion To me, this place is like a dream.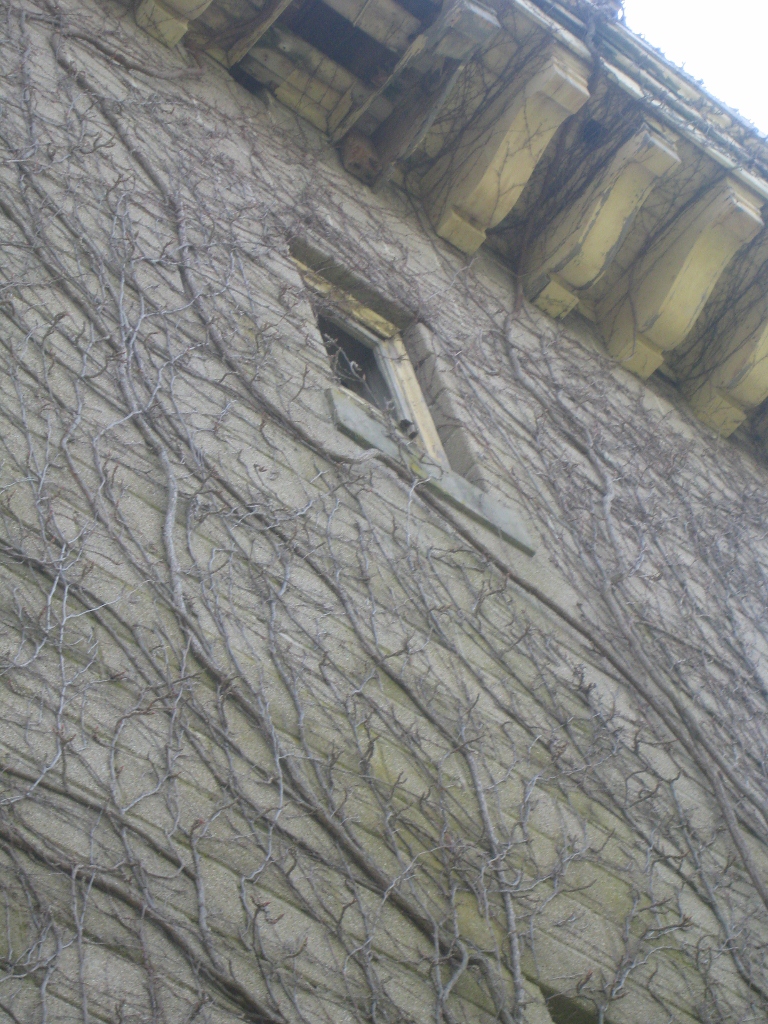 Climbing Vines
Mother Nature will always find her way to let us know she isn't going anywhere. Through tragedy and through beauty.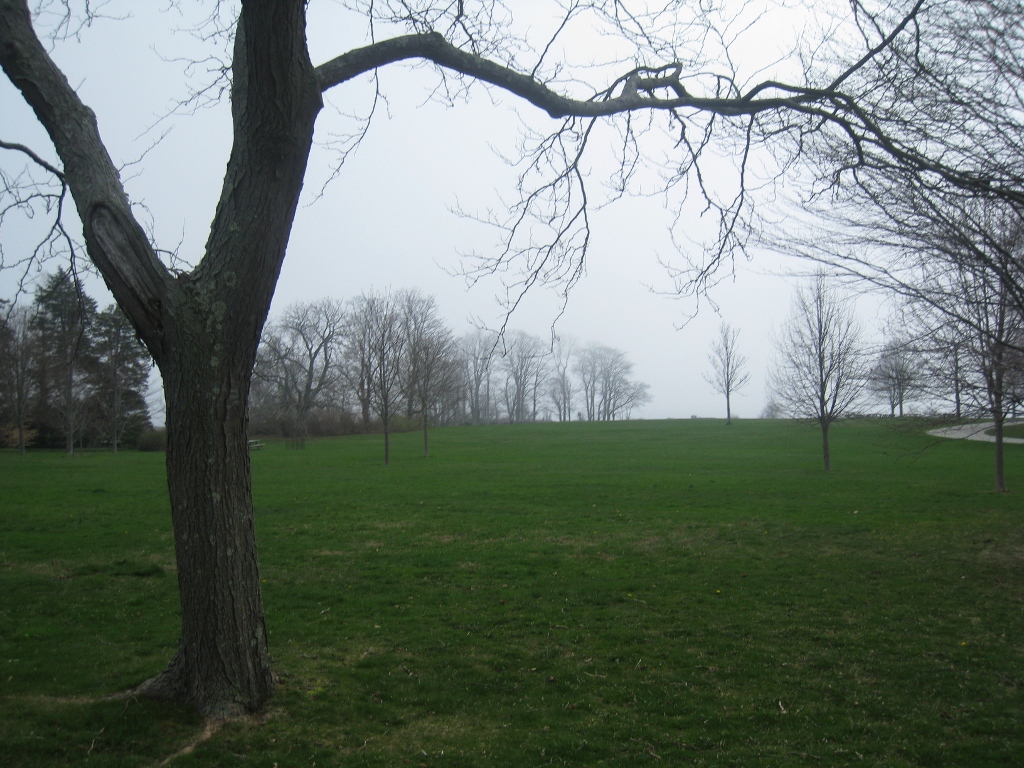 What seems to be early morning
Over the horizon lies the beautiful Long Island Sound.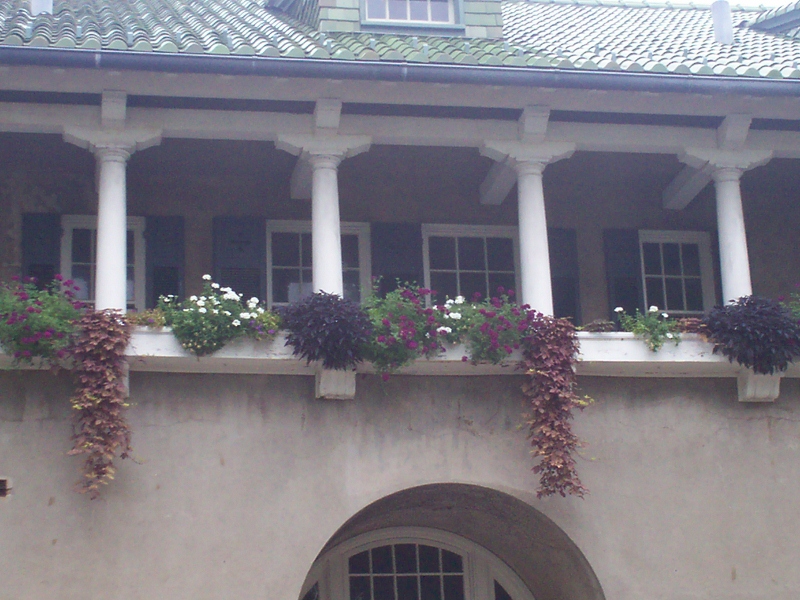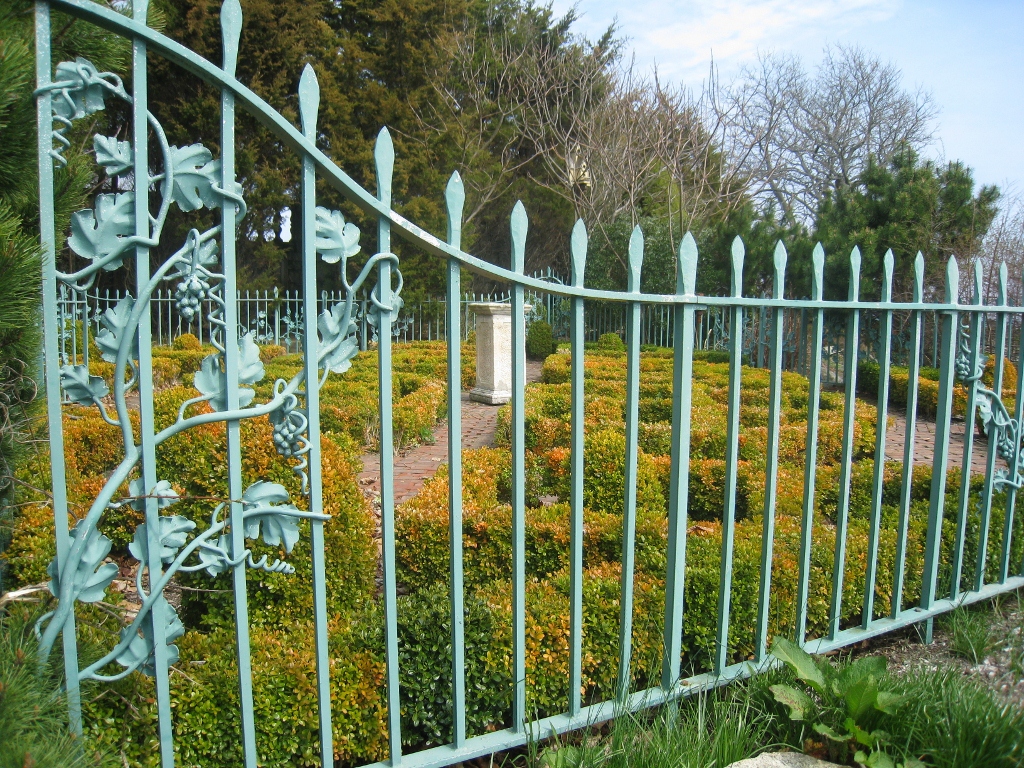 Wrought Iron Intrigue
Wrought iron is one of the most interesting works of art. I love to see how the vines are fused on to the fence.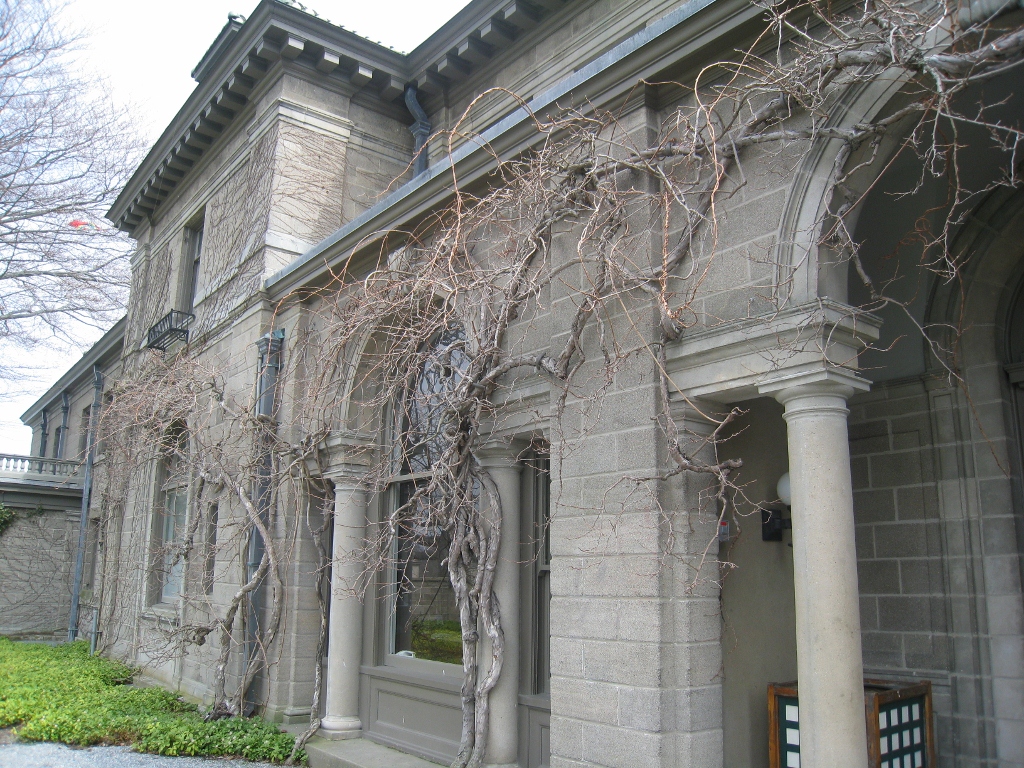 Protection
I just learned of the artist Patrick Dougherty at the Florence Griswold Museum. He and I share the same love for buildings covered in ivy and sticks. There is something haunting, beautiful and comforting about it.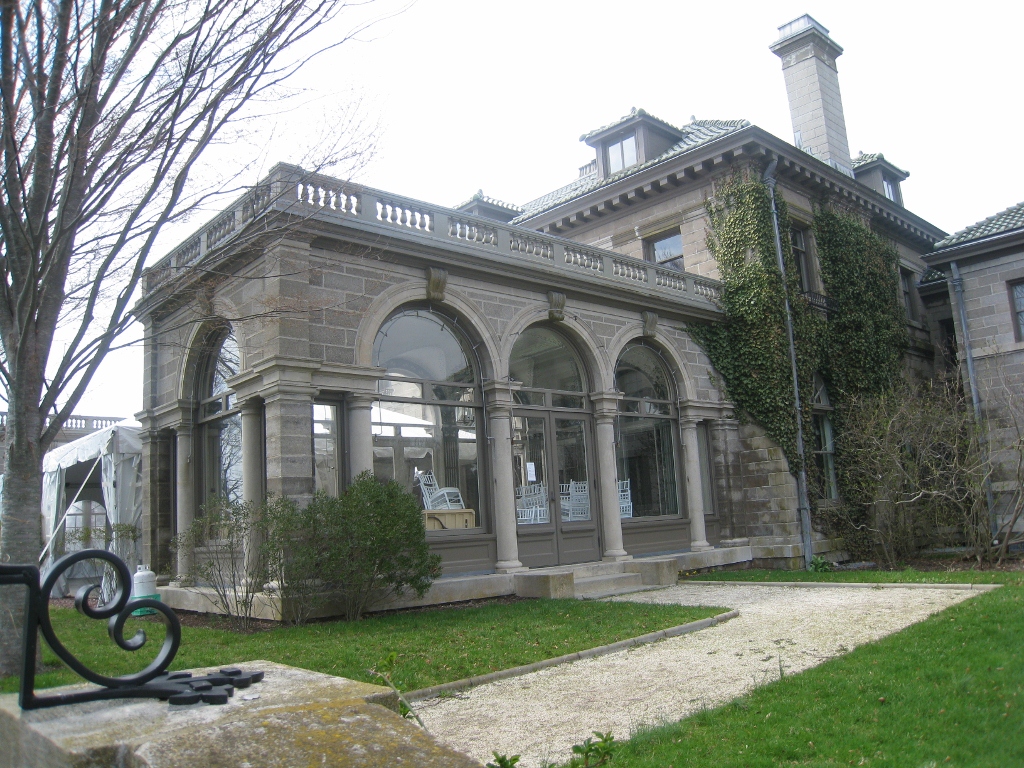 If this was my home
I said to my oldest son, if I was ever rich I'd try to buy and live at Harkness. He said what about the visitors How would you take that away from them I said, I'd still share it with them and we would have a lot of friends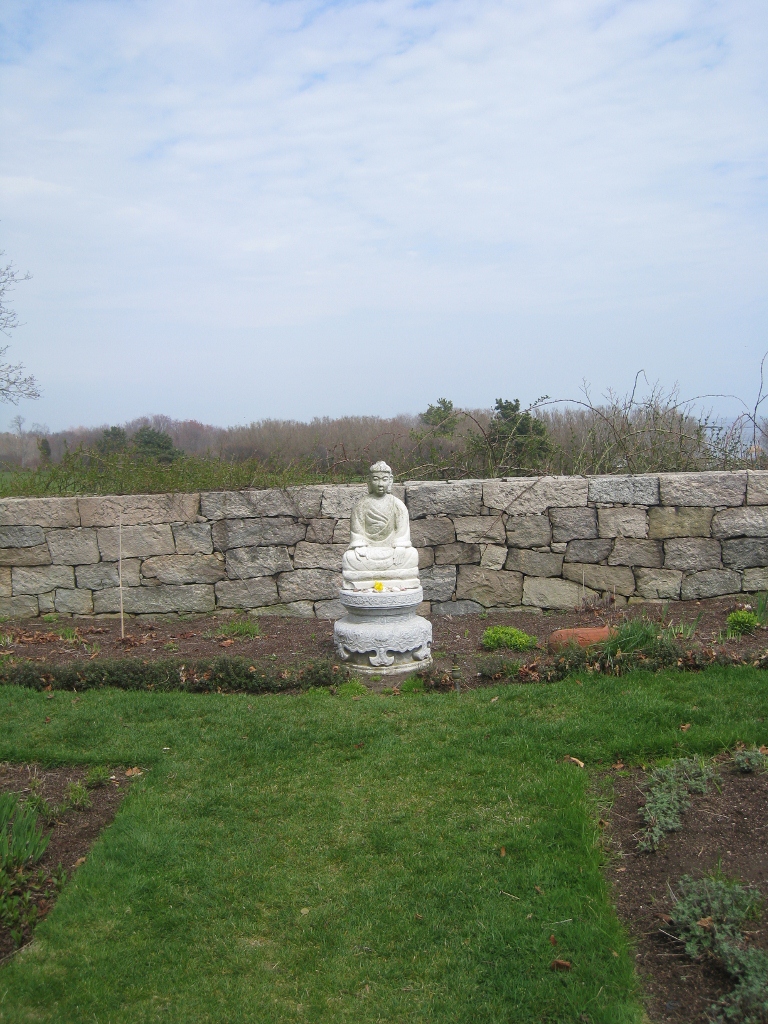 Meditate
I often wonder why people spend a lot of money on travel when beauty is all around us. To me, it is even more beautiful because it is basically right in our own backyards and it doesn't cost a thing.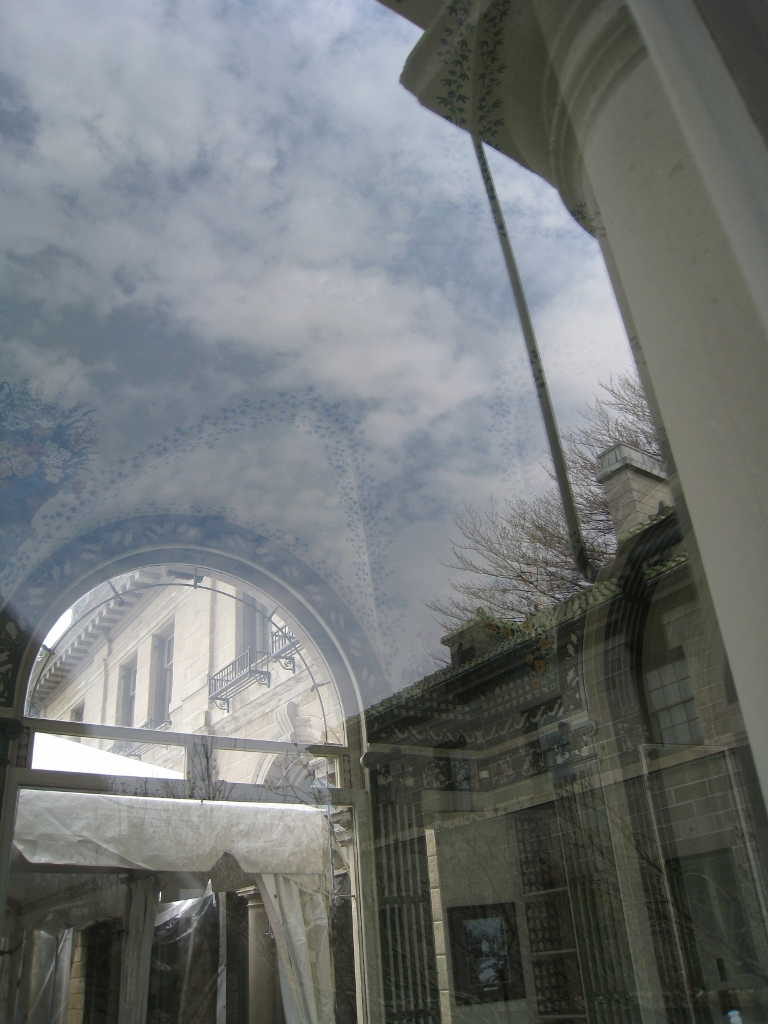 Reflections
The sky dominates this image with the reflection of the mansion.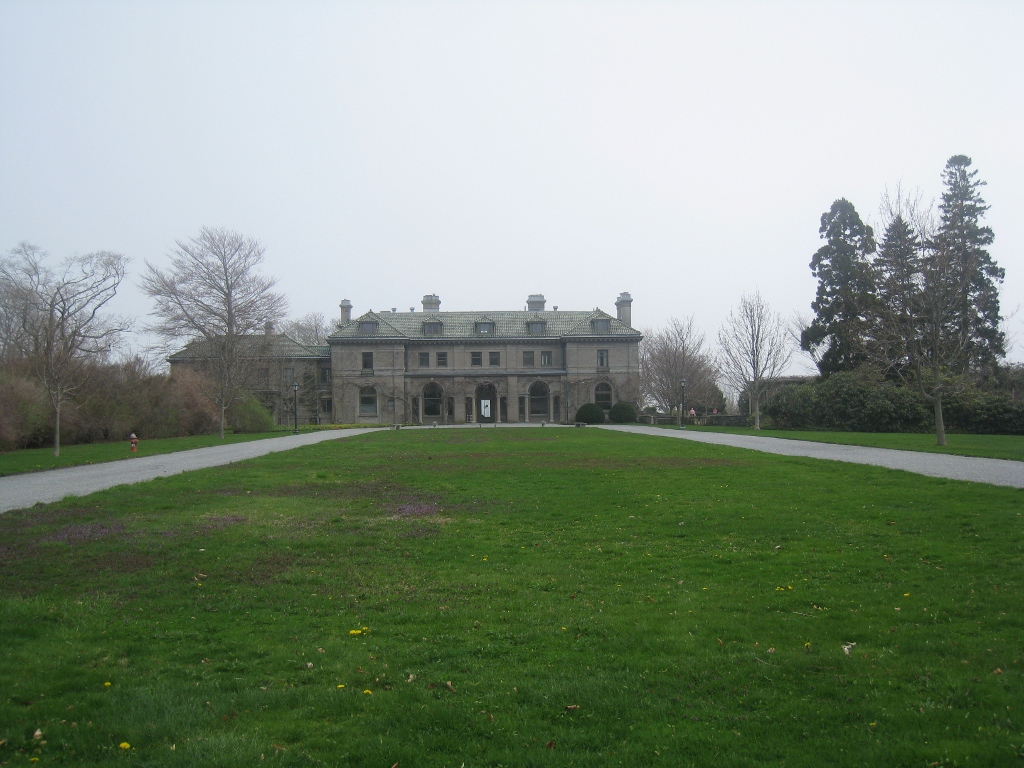 Royal Entrance
I hear the sounds of horses carrying a carriage. A woman dressed in beautiful Victorian dress and the servants awaiting her arrival.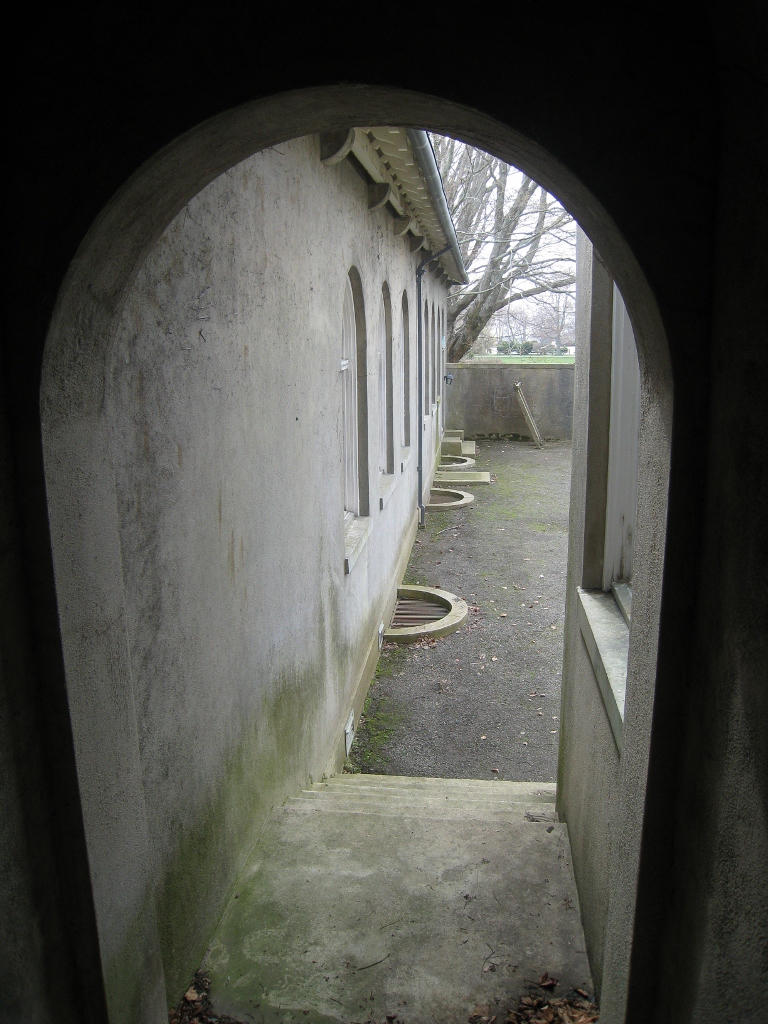 Something in Paris Alley
This has me only thinking of something in the city of Paris. A dark alley that leads you out to a bright courtyard.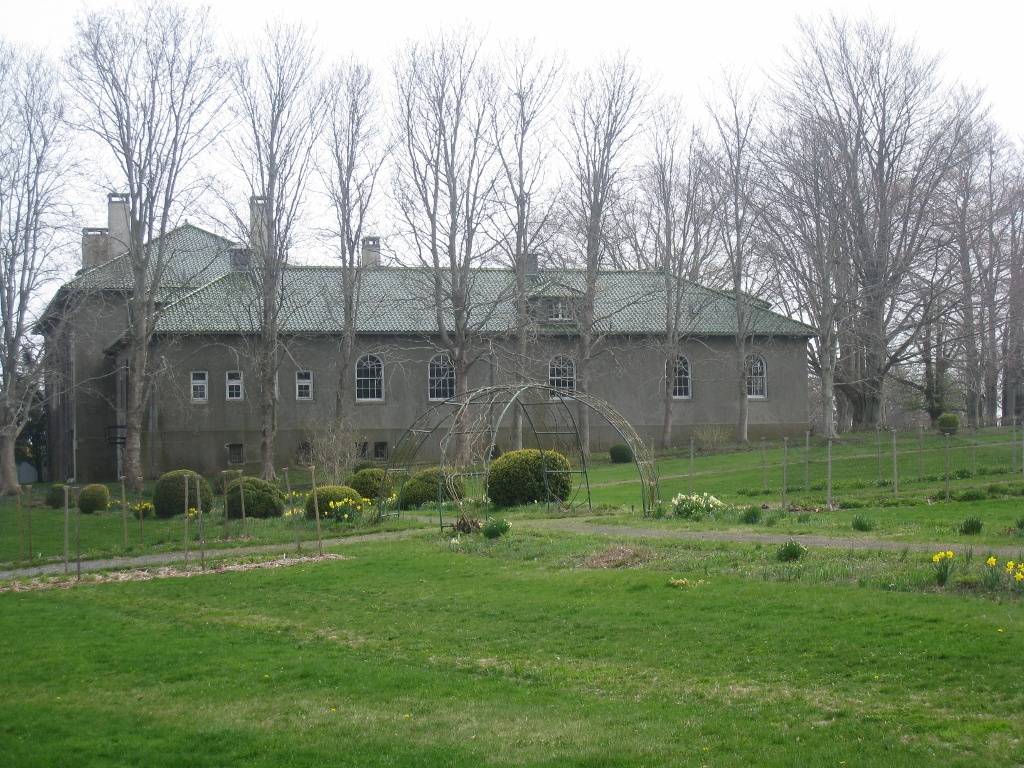 Gardens
A walk through here enters you into a state of pure bliss.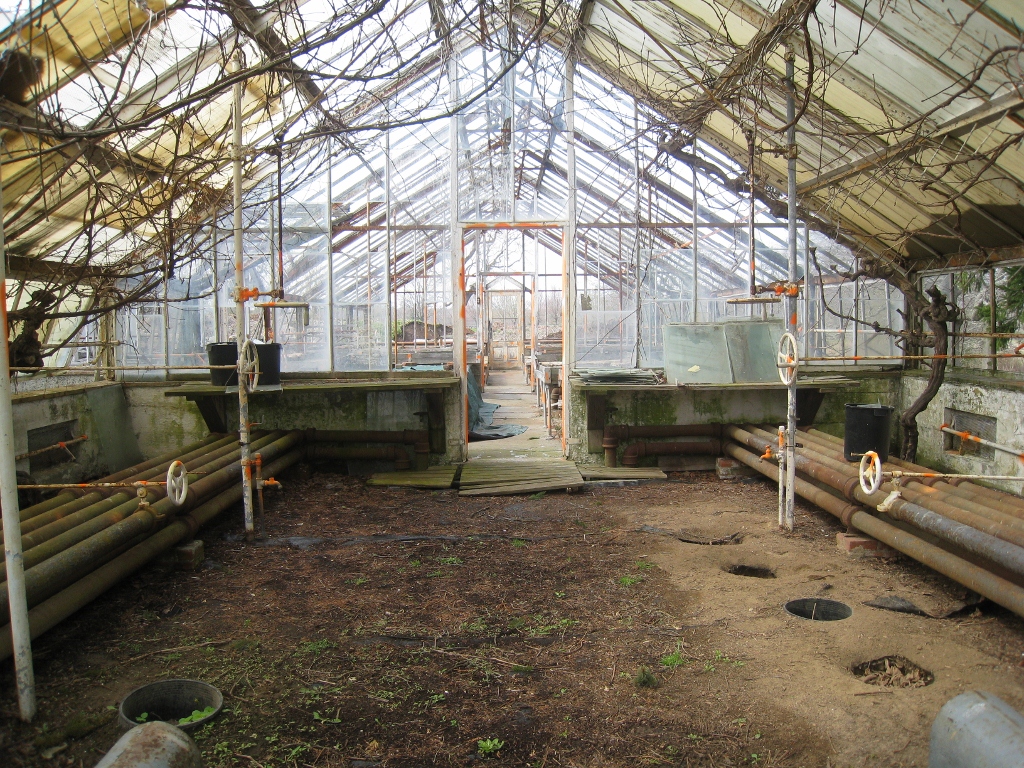 Quiet Abandonment
I am aware that Harkness is planning on restoring the greenhouses. Perhaps one day we will see it in working condition again.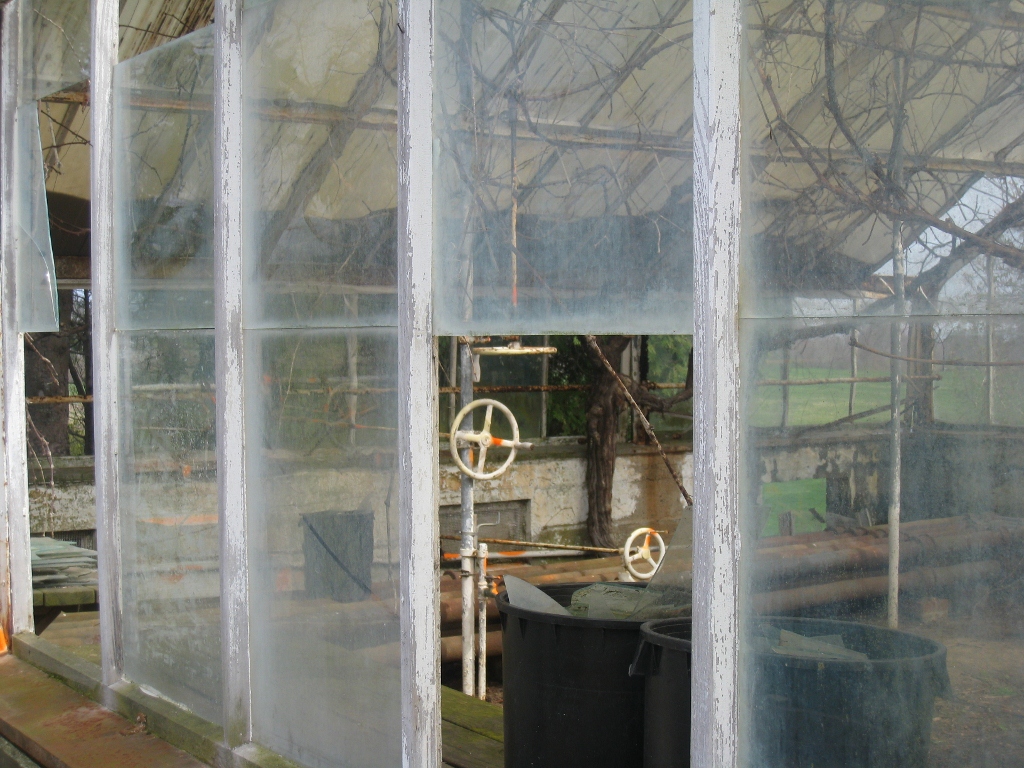 Peaking through the window
Again, the deserted greenhouse. A calm and odd quiet surrounds this place. It makes me wonder how lively and colorful it once was.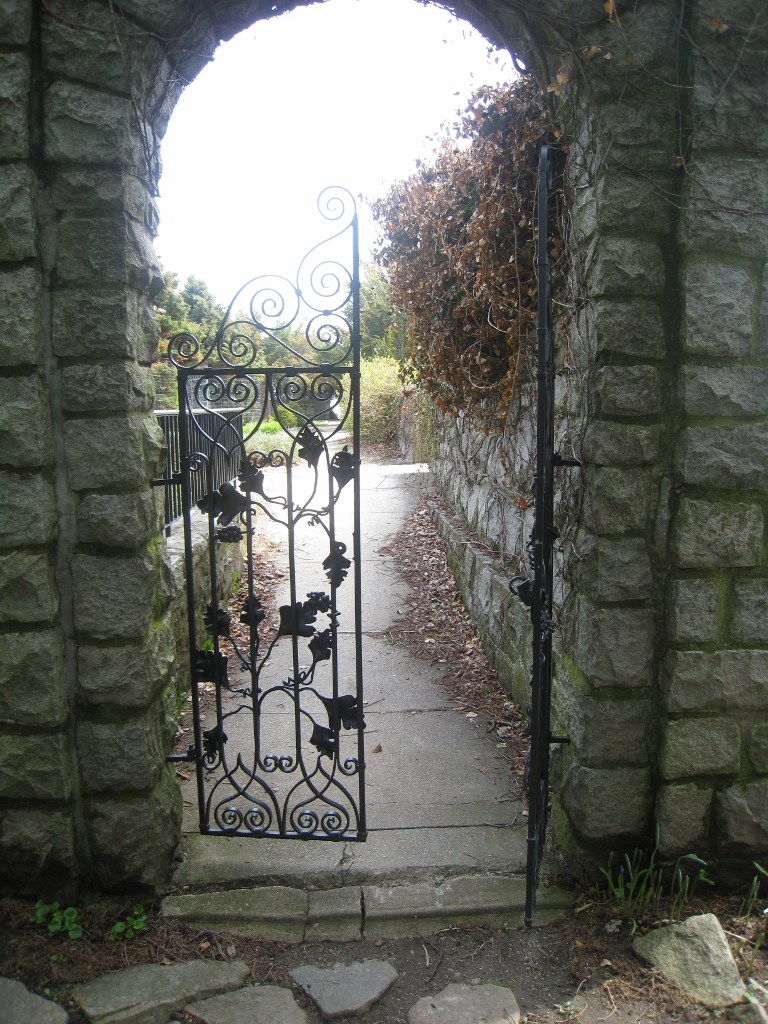 Elegant entrance
This gate welcomes you to more beauty at Harkness. Again, another inspiration to the textiles and motifs I design.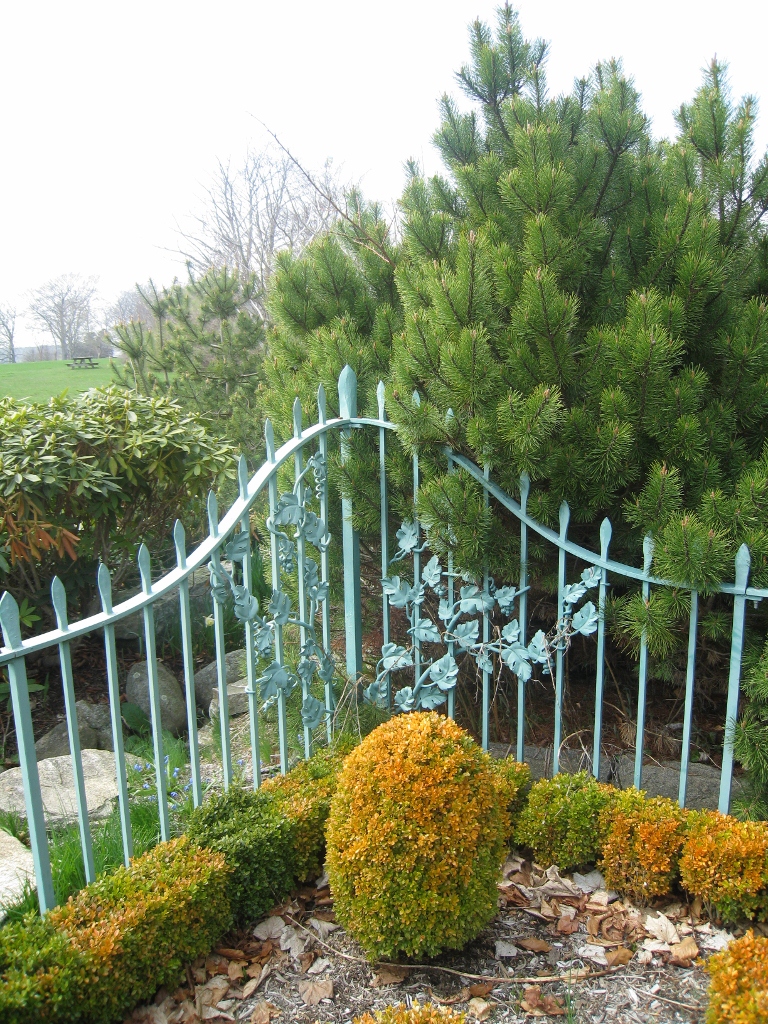 Gates of floral
If you look closely at the iron work on here you can see that it was all hand made. Perhaps a hammer or mallet shaped the heads of the fence.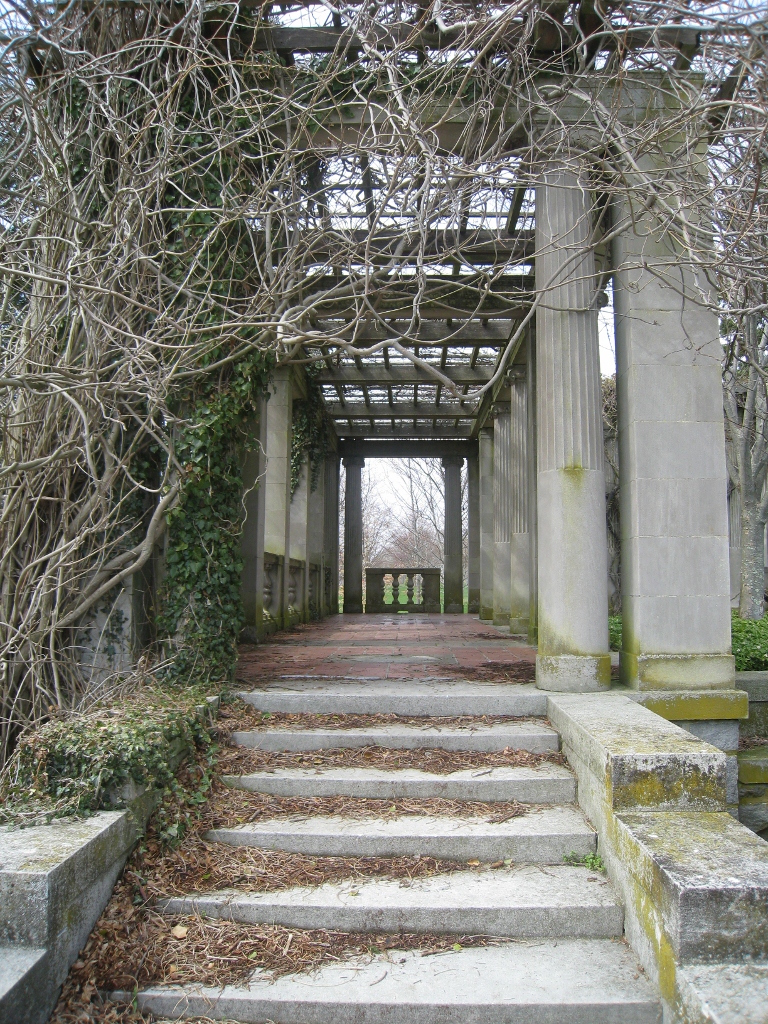 Something like a wonderland
Looking at this image only makes me think of a storybook. In the spring you only see the branches that are striving for the green to return. In due time, it will once be colorful again with the sun shining through the lattice.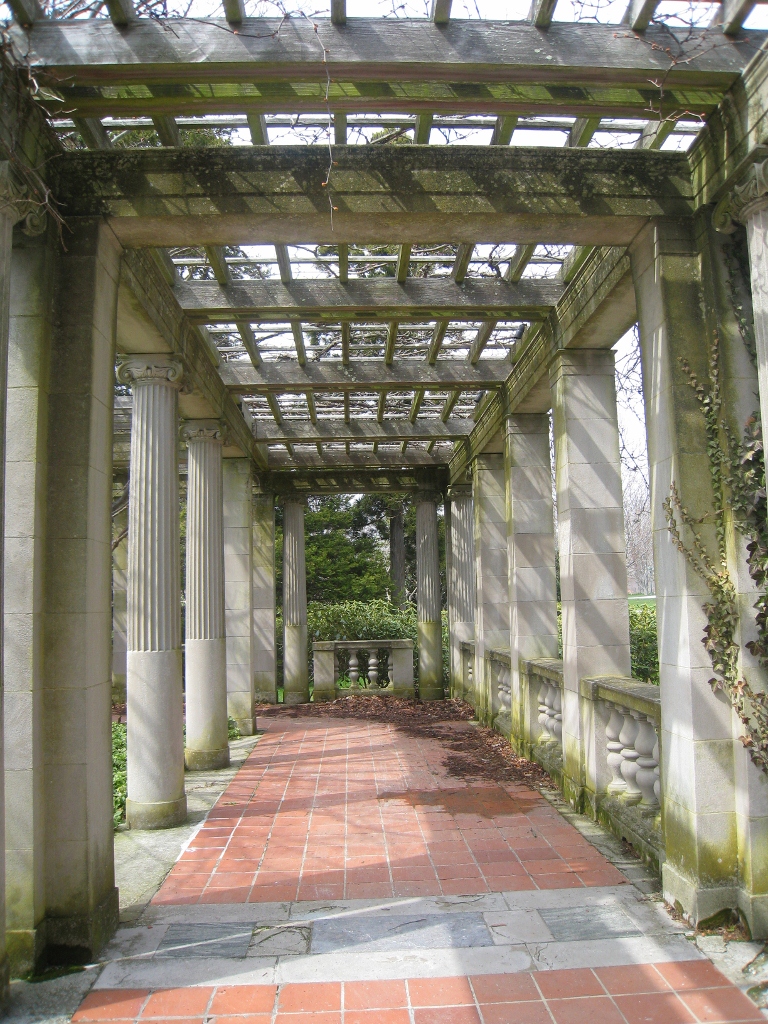 Wedding Inspiration
I see why couples desire to marry here. Although the winter has left a mark on the walkway of this pergola, it only leaves me with the impression that many blessings for a healthy marriage lie within this place.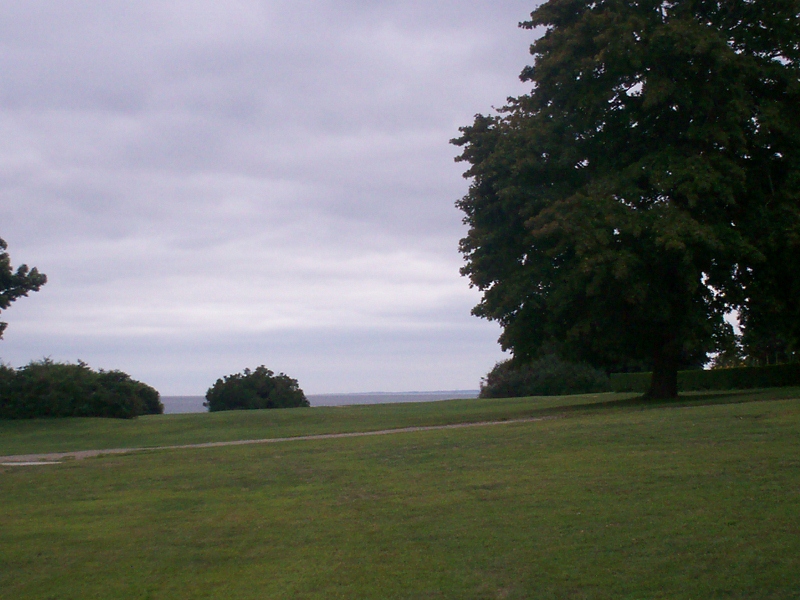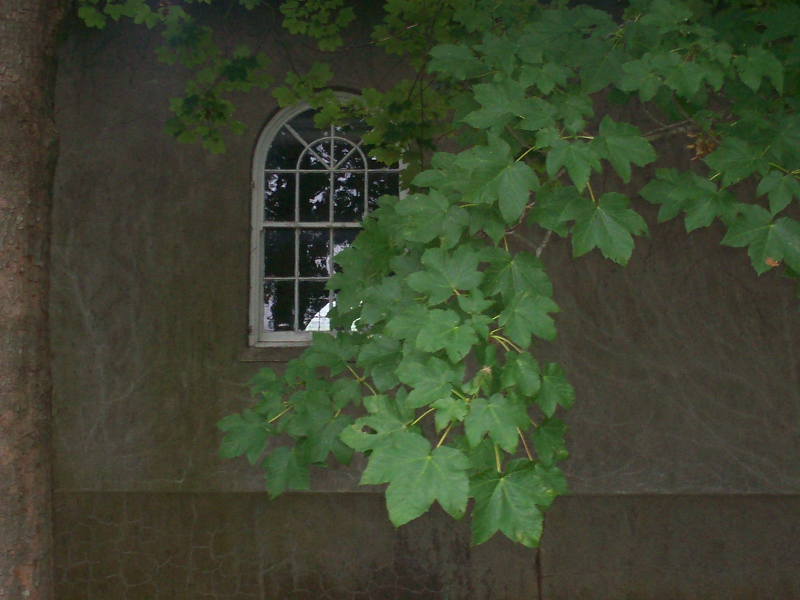 Summer Sweeps