Friend of Stateparks Photo Gallery
Photographer: Dennis Eccleston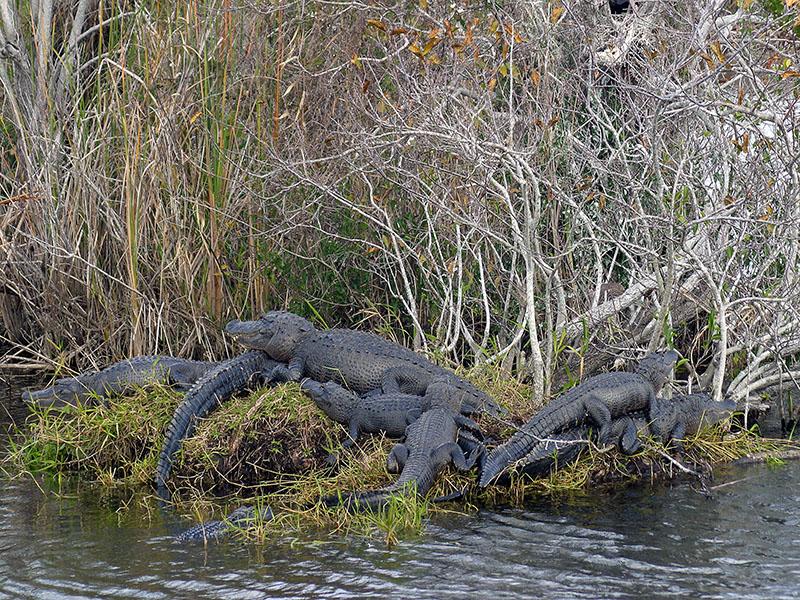 Real Estate Crowding
These american aligators are very common in Florida and at times seem to be short of basking space.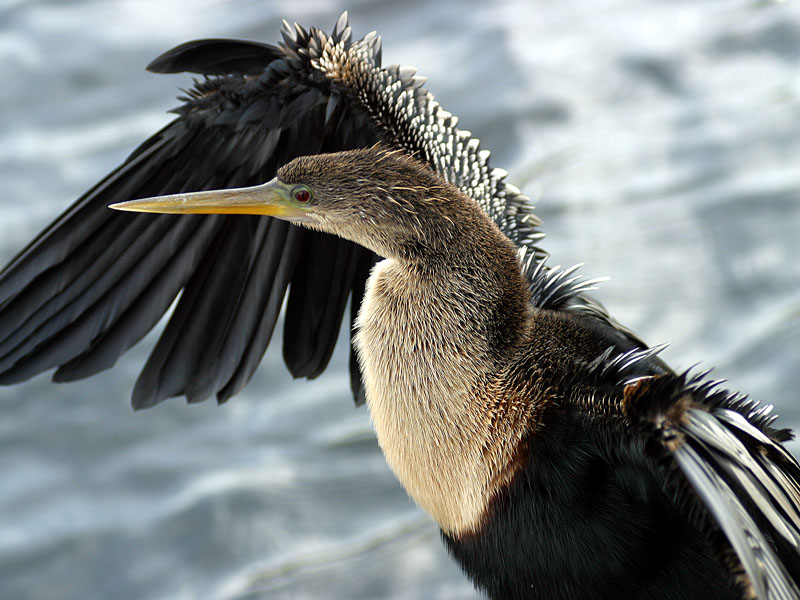 Anhinga
This female anhinga is dring her wings. Males have a darker neck and blue eyes at this time of year.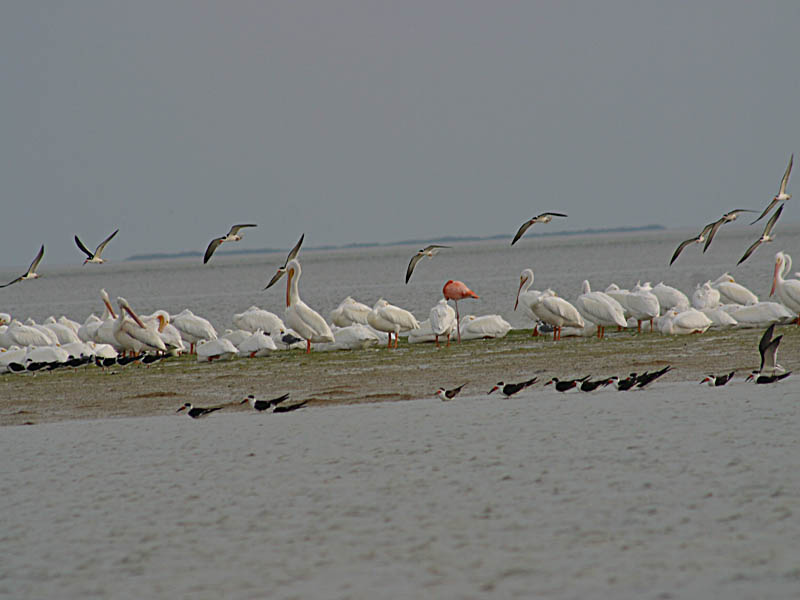 Lone Flamingo
This lost flamingo is seen hanging out with pelicans ans skimmers at Flamigo where despite its name flamingos don't normally reside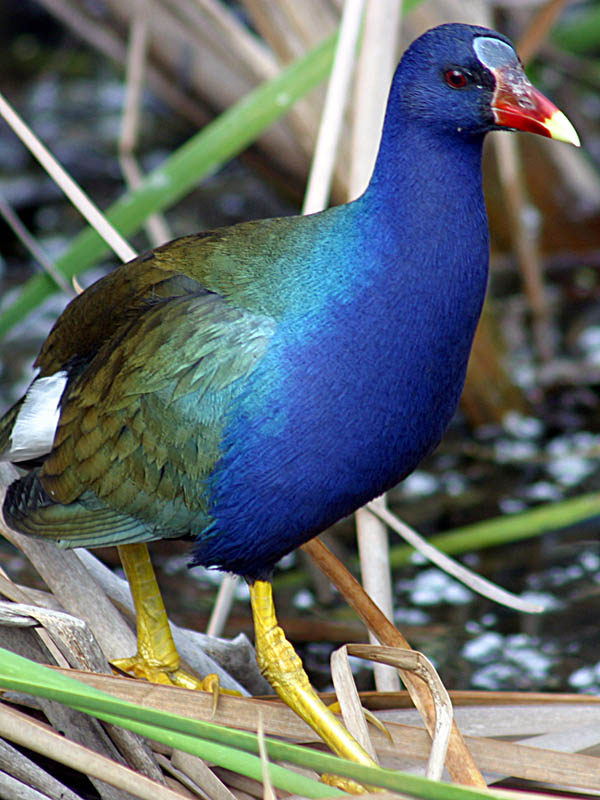 Purple Ganinoule
The purple variety of the common moorhen is fairly common in the reeds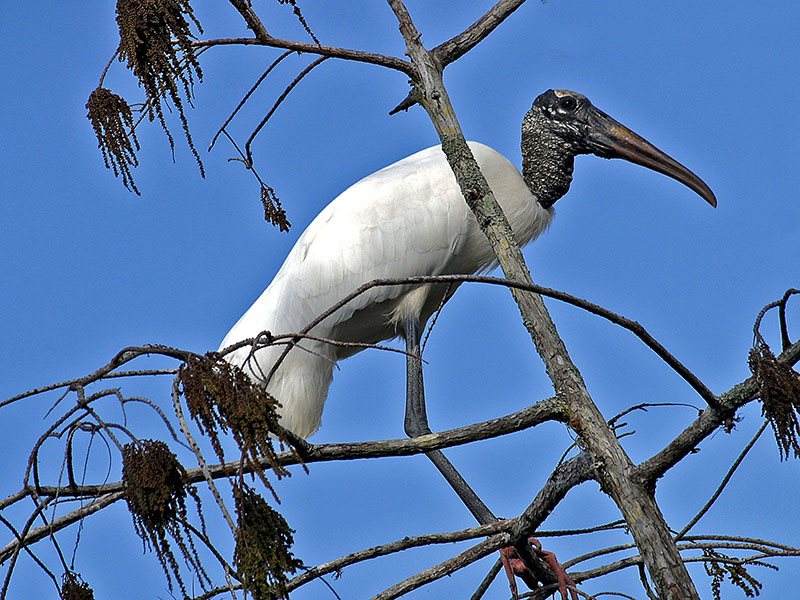 Wood Stork
One of the thousands of wood storks that live in the park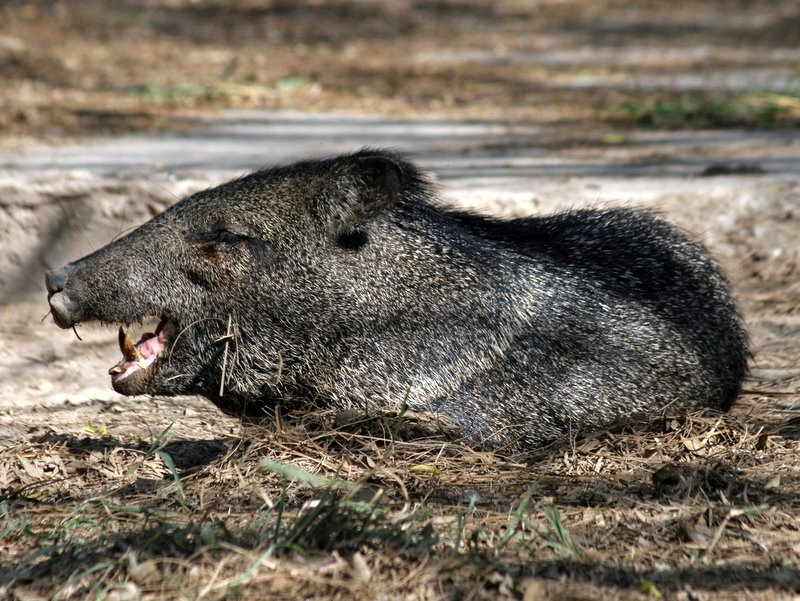 Javalina
In this park there are many Javalina or Collared Peccaries most commonly seen morning and evening eating grass or bird seed if prickly pear cactus is not in flower.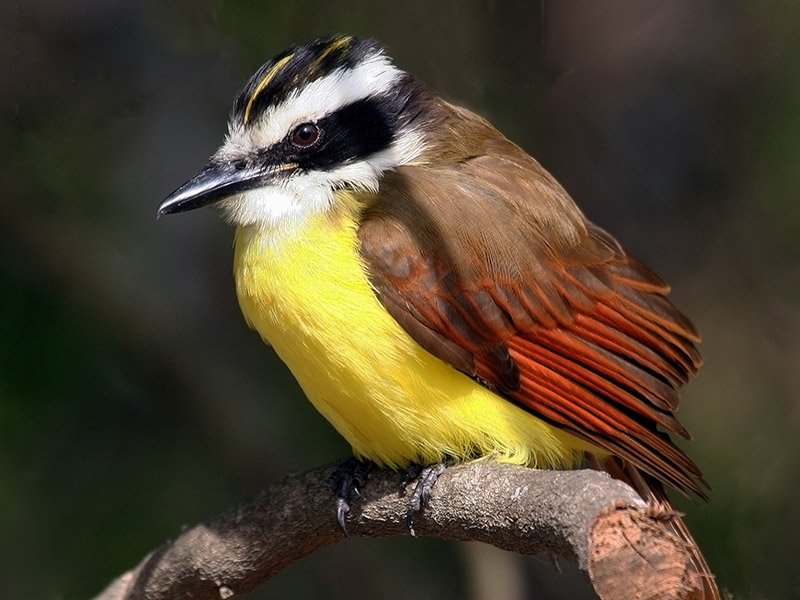 Great Kiskadee
A colorful and easily identified by its call can be seen perched and on the wing above water.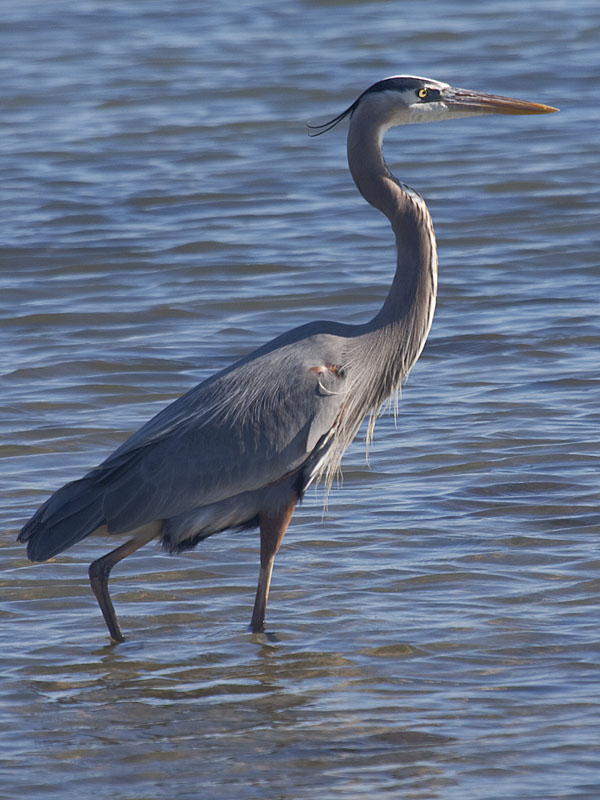 Great Blue Heron
The great blue heron is a common sight on the shoreline.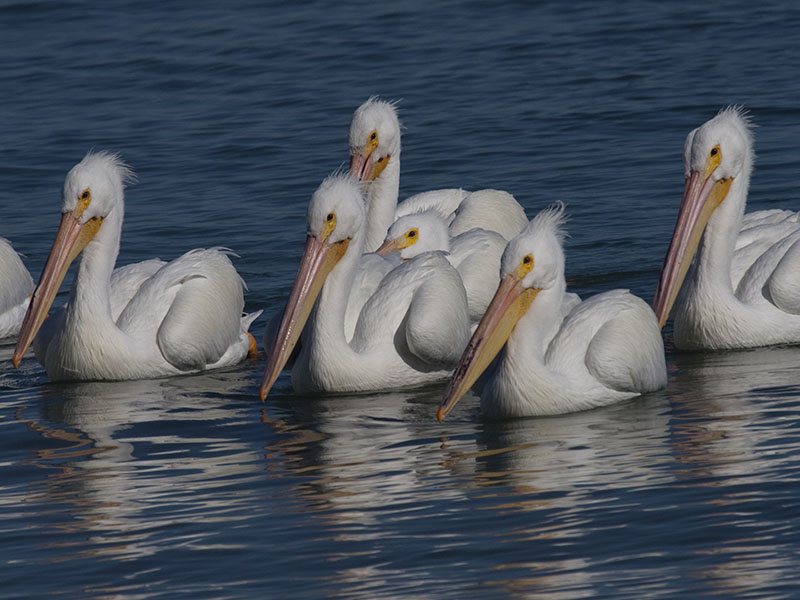 White Pelicans
White and Brown Pelicans can been seen near the boat launch and fish cleaning area of the park looking for scraps.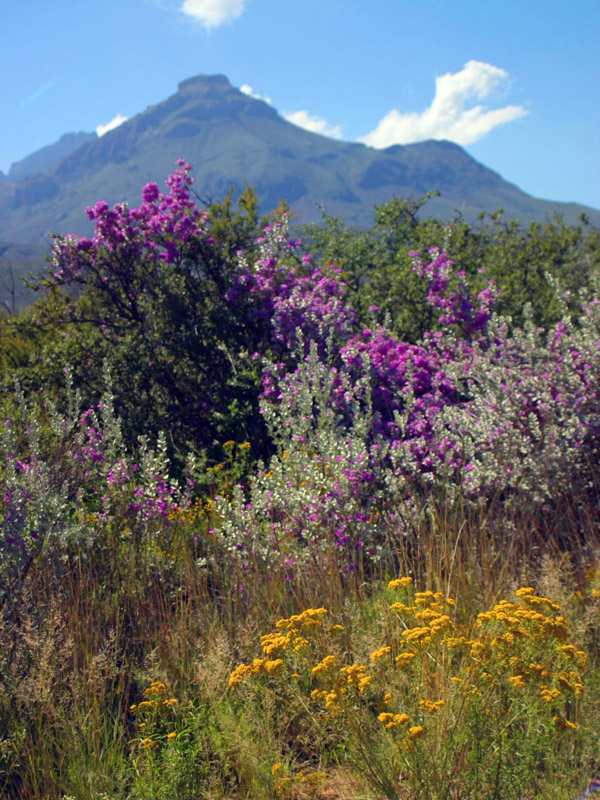 Floral Big Bend
Besides the scrub and cactus there are lots of bright flowers in the park.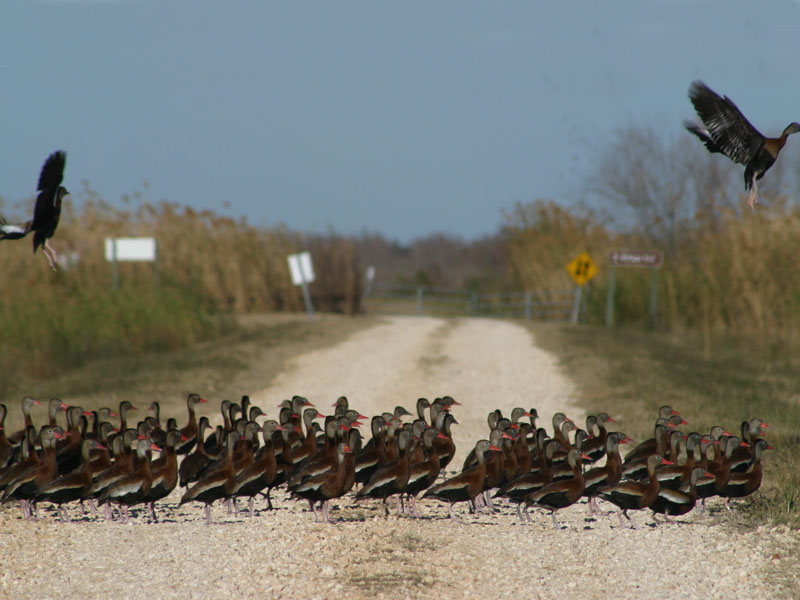 Black Bellied Whistling Ducks
Why do the ducks cross the road Because they were too lazy to fly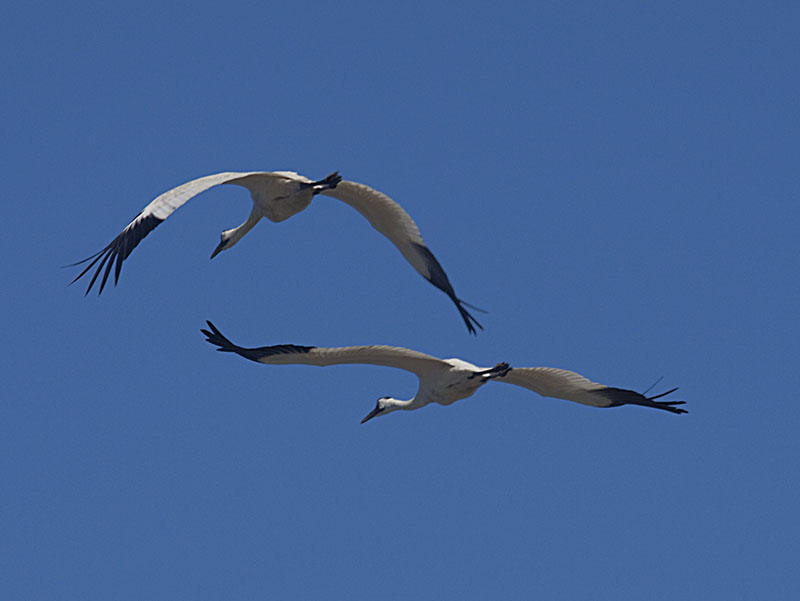 Whooping Cranes
These winter visitors are normally only seen at a distance from the observation tower but these two made a fly over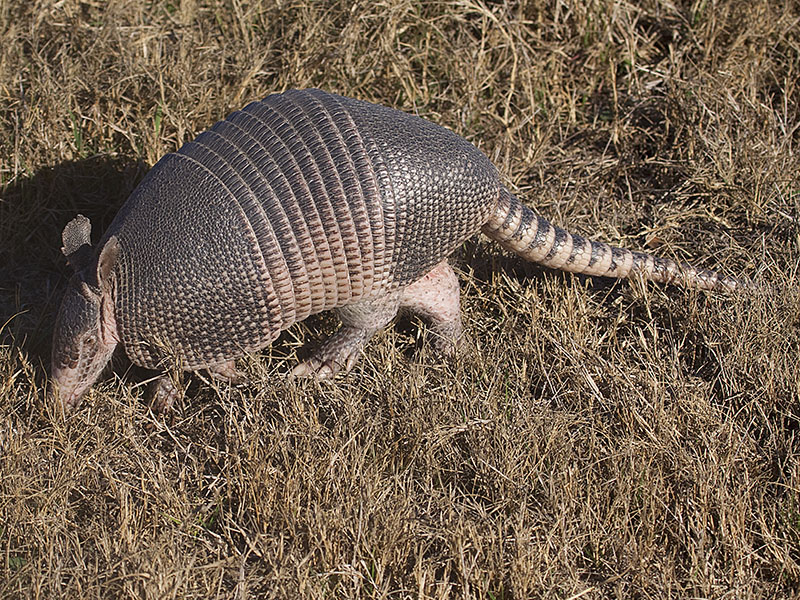 Armadillo
A very common sight along verges and the edge of woodland is this short sighted scavenger. On a good day you may see 6 to 12 of these critters.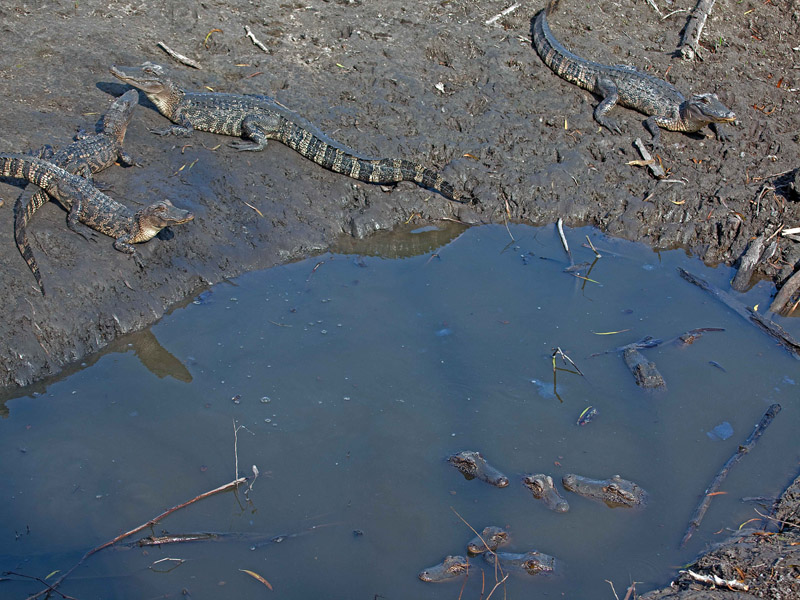 Dry Lake Bed
These young 'gators gather around the only open water in Hog Lake after a prolonged shortage of rain.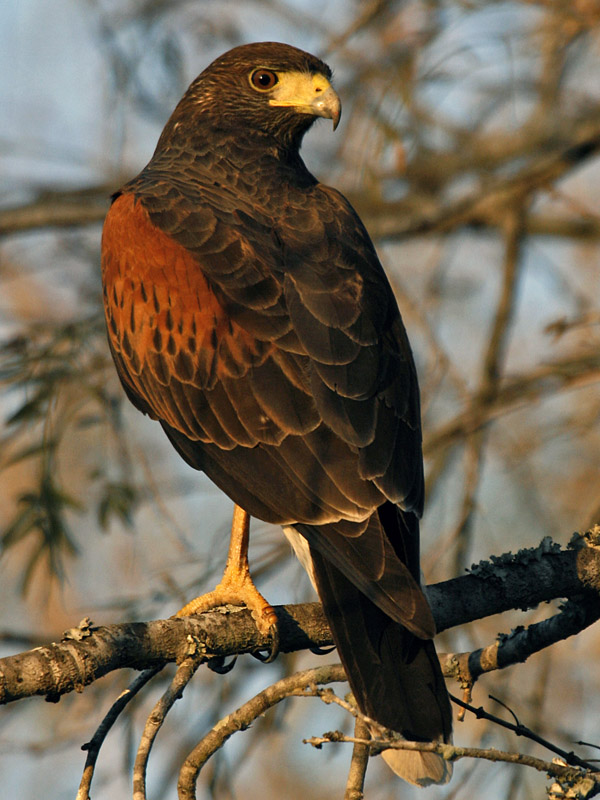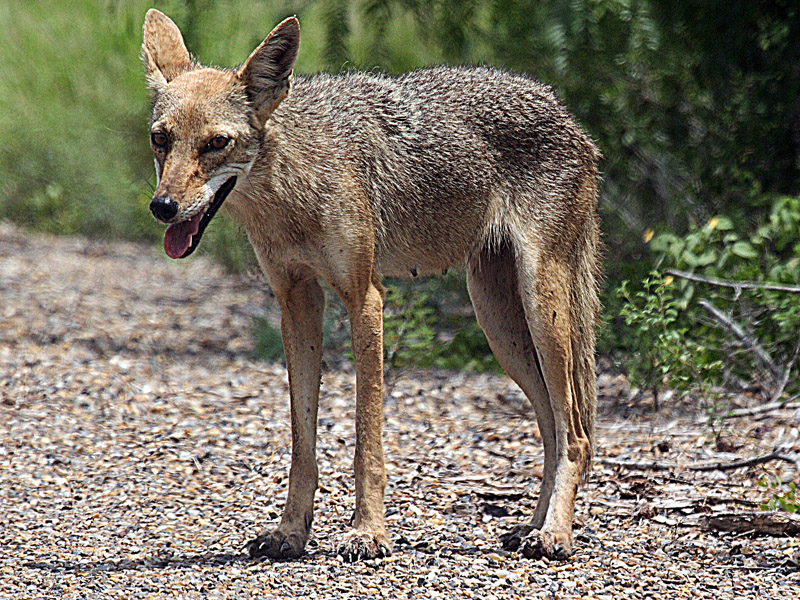 Coyote
Often seen on the park roads, especially in late afternoon, these canines often take little notice of the cars and walk past only a few feet away if you come to a stop.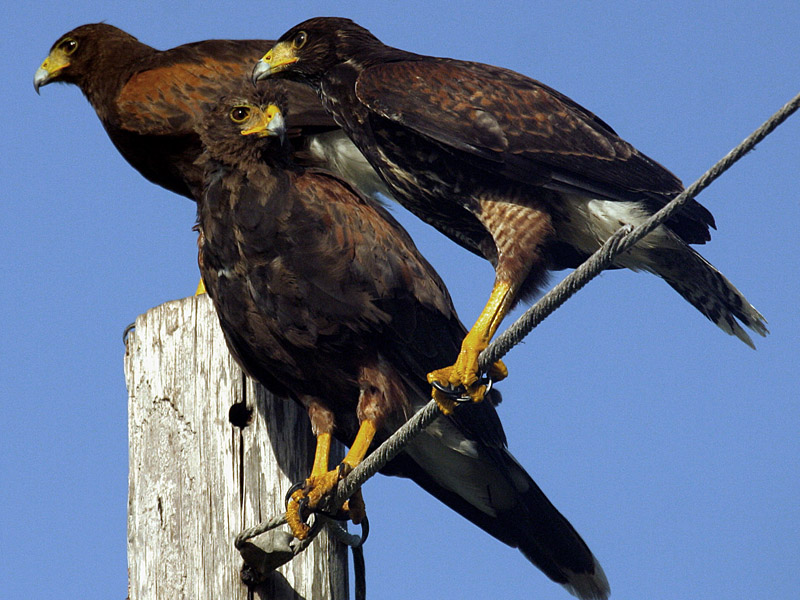 Harris Hawks
These hawks gathered on a pole at the park entrance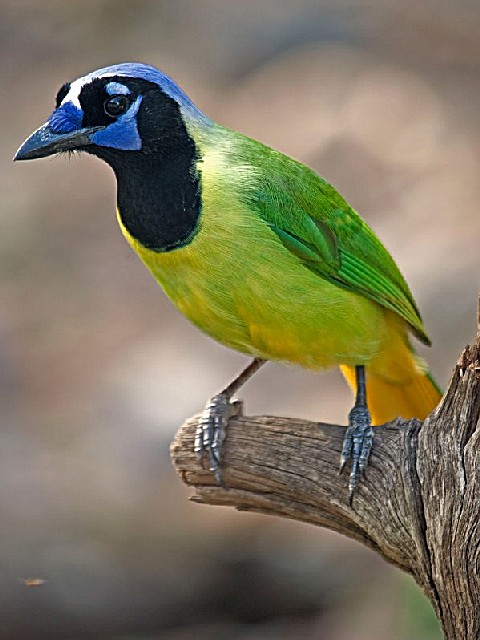 Green Jay
Green Jay's are a common but colorful sight in the part of Texas and can almost always be seen at the park's feeders.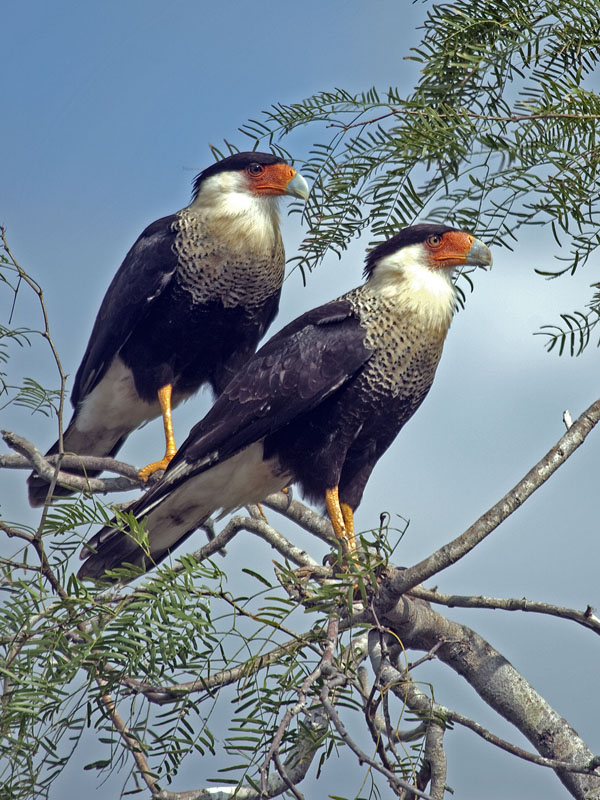 Caracara
Another view of the Created Caracara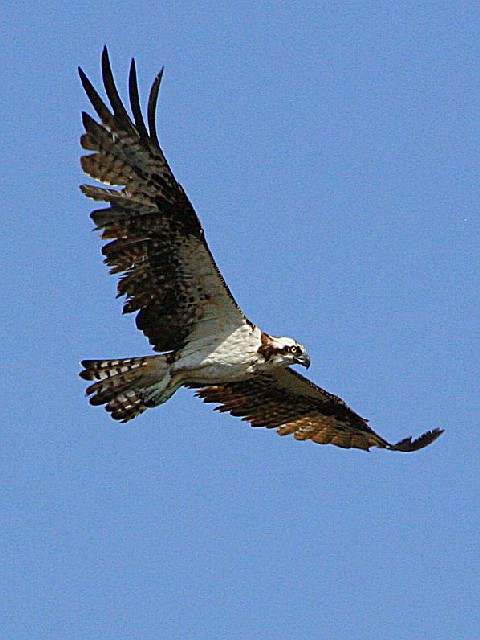 Osprey
Up to 6 or 7 Ospreys can often be seen on the park's shore area, fishing or with a fish on a roadside pole if it can be called a road leading to the park from Rio Hondo.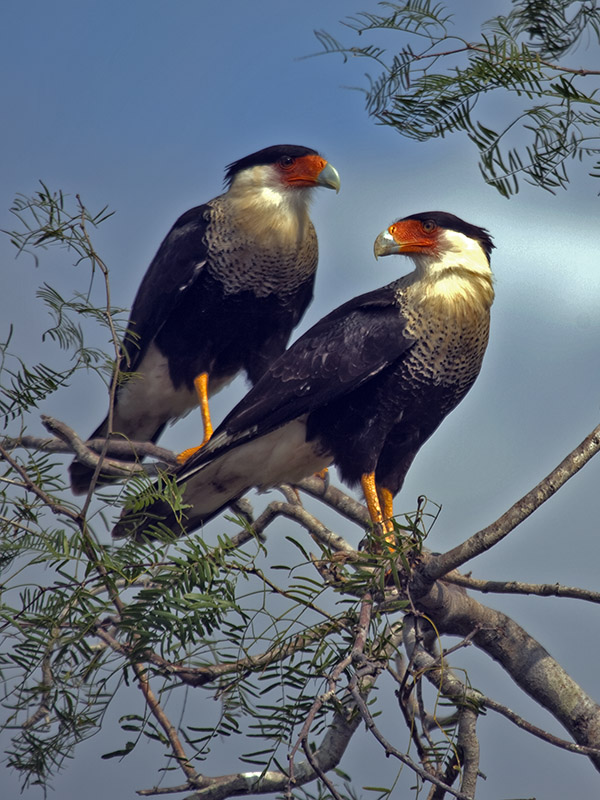 Crested Cara Cara
A pair of Crested Cara Cara in their favorate mesquite tree.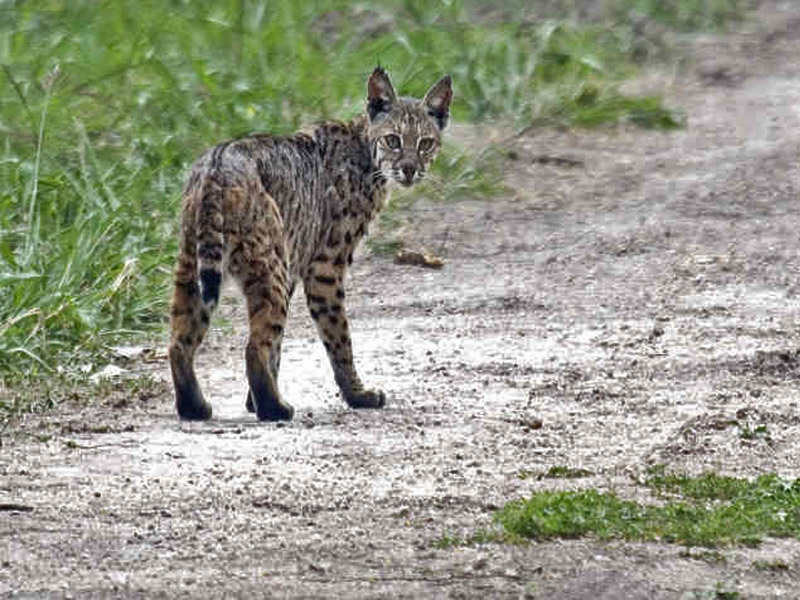 Young Bobcat
Bobcats are repotedly quite common in the refuge but rarely seem to appear when you have a camera ready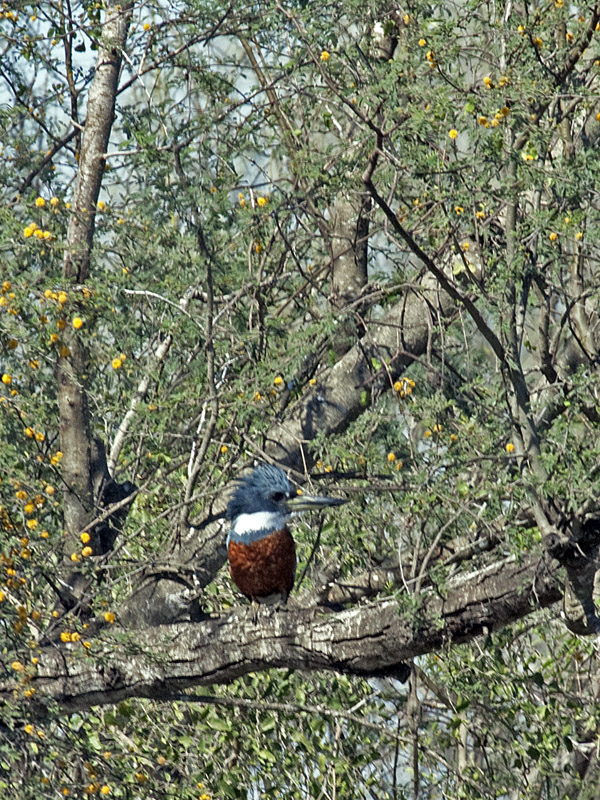 Banded Kingfisher
This large noisy Kingfisher can ofter be seen in the refuge along with the small green kigfisher.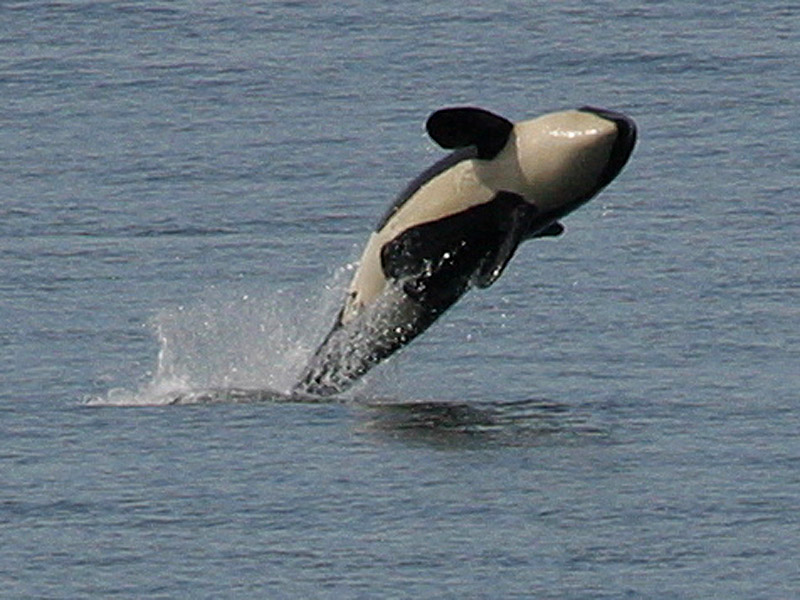 Orca Jump
Sometimes the Orcas will jump almost completely out of the water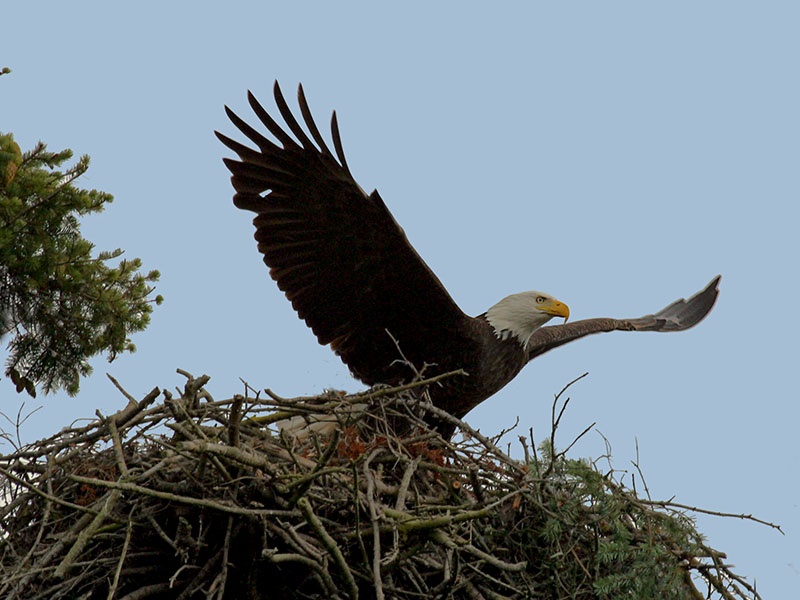 Bald Eagle
Bald Eagles can be seen in the park and local area. This one was nesting neat the american camp.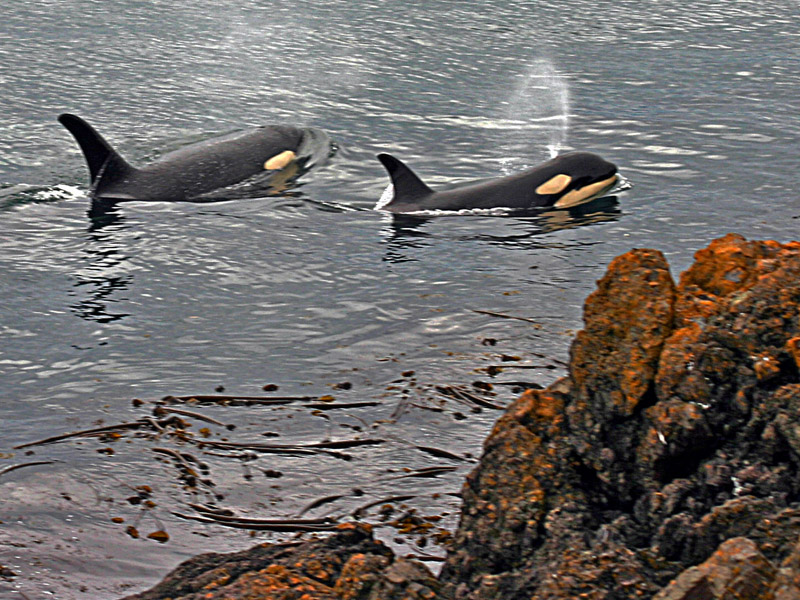 Orcas Close to Shore
On many summer days an Orca pod may traverse the channel only a few feet from the point.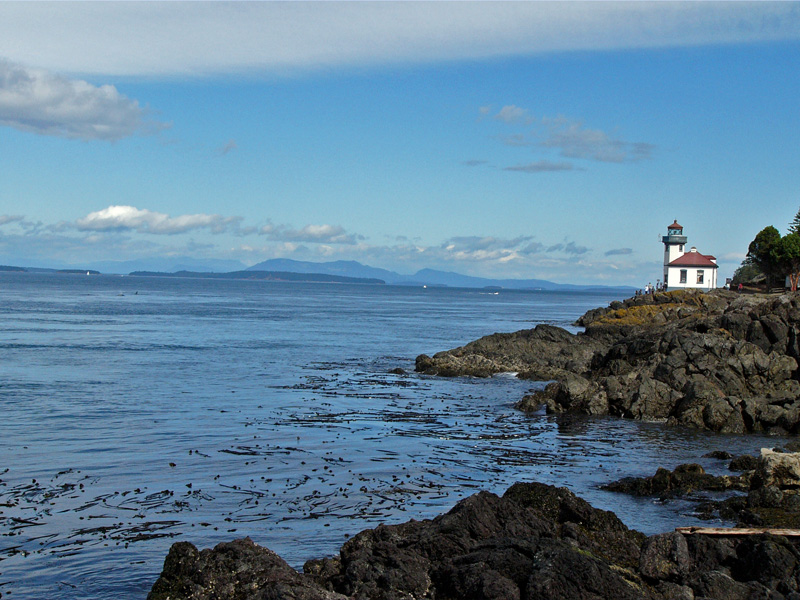 Lighthouse
The lighthouse is a popular tourist attraction while awaiting the whales.