Friend of Stateparks Photo Gallery
Photographer: Marty Straub
Copyright Notice: Marty Straub
Archbald Pothole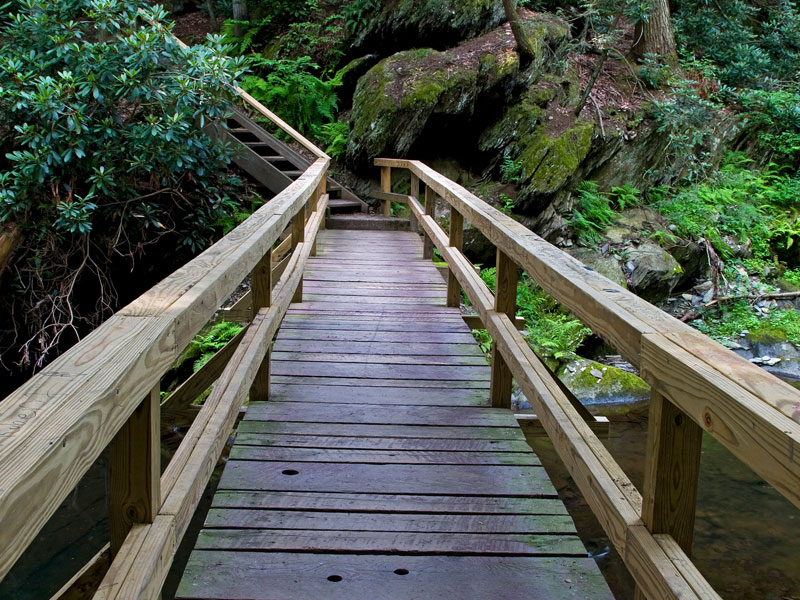 T Rex Bridge
Again we could use some help with the real name. I use this one because of the downed tree at the turn that resembles a head of T-Rex.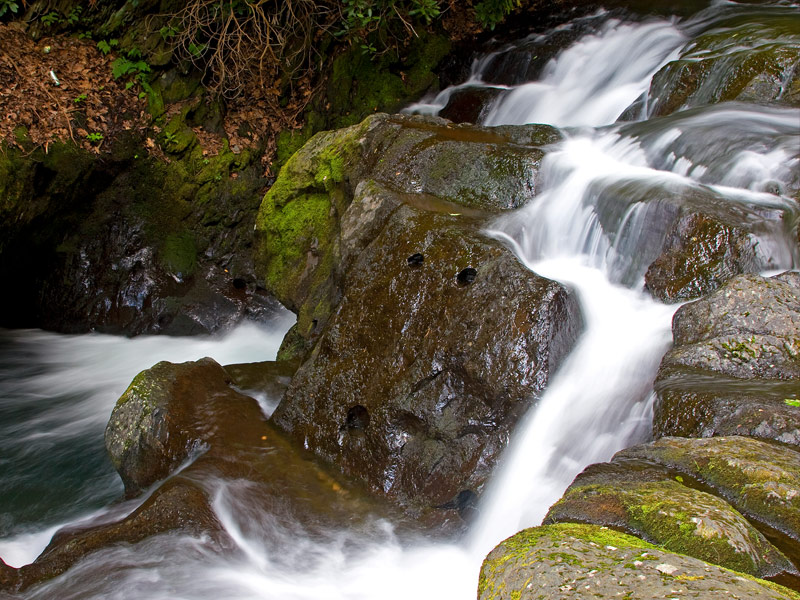 Washington Falls
Not sure of the real name, but there is that moss-covered rock face that resembles George Washington's profile.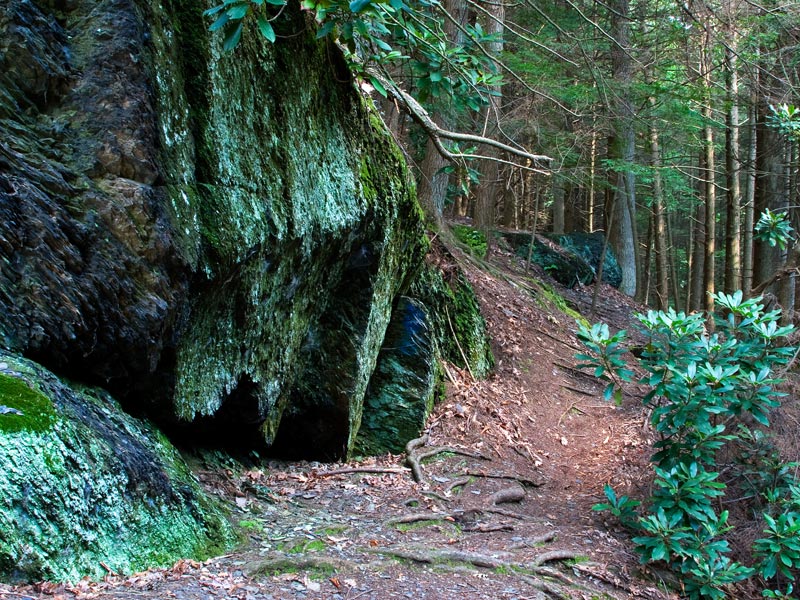 Interesting Way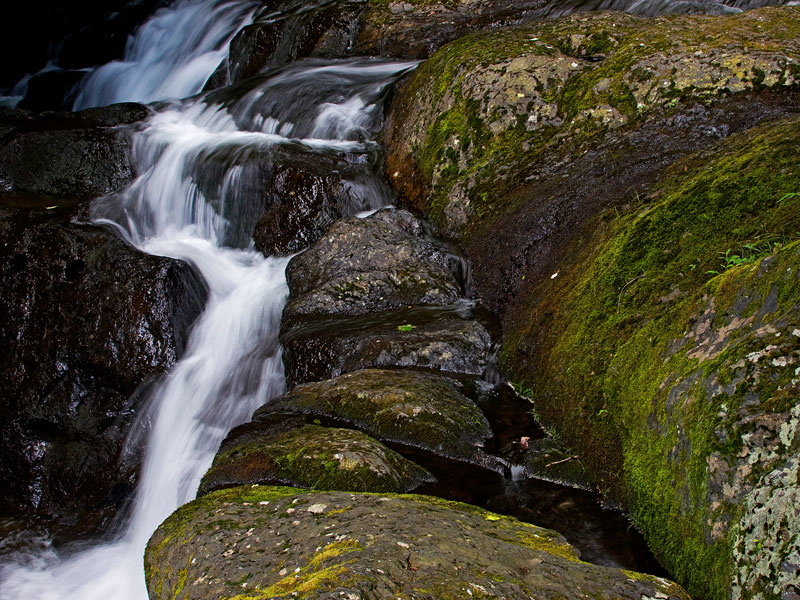 Granite Moss Falls
Since my great-graqndmother was part Indian, I claim the right to give them names until someone helps me with the given one.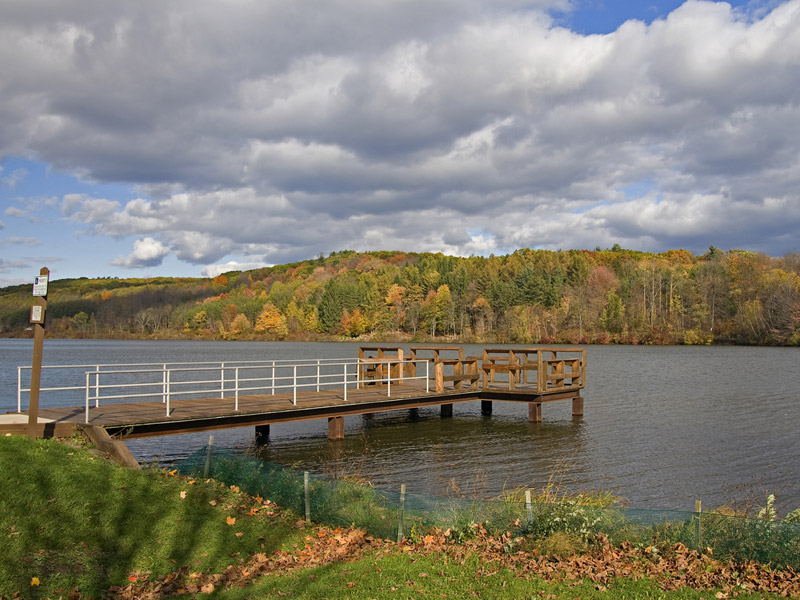 Fishing Dock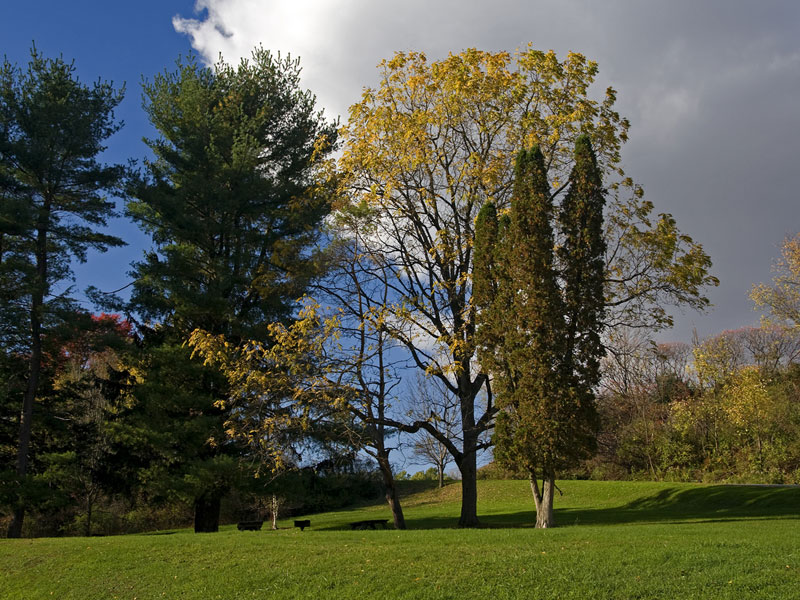 Fall Classic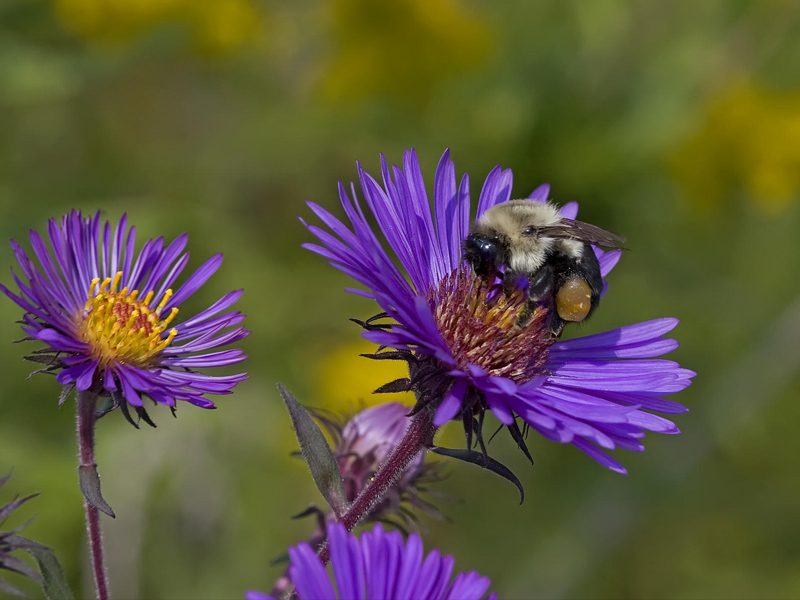 Royal Nectar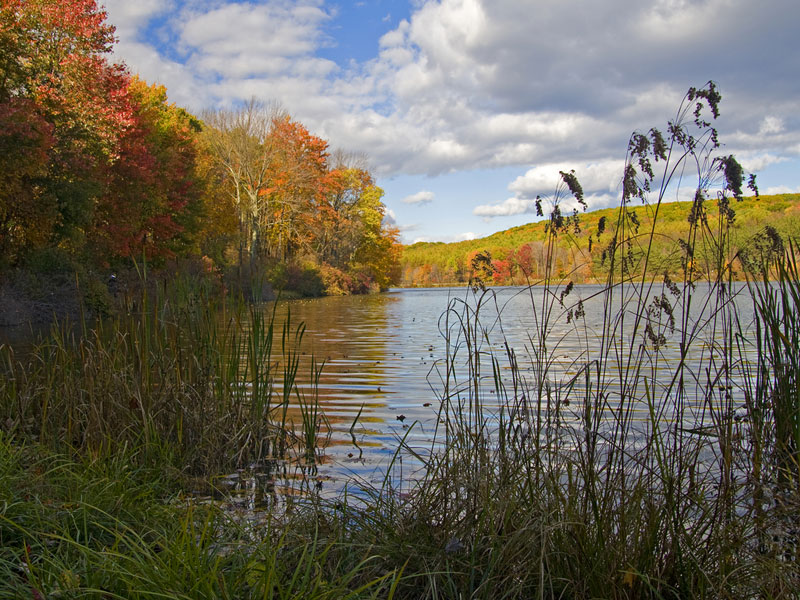 Along The Shore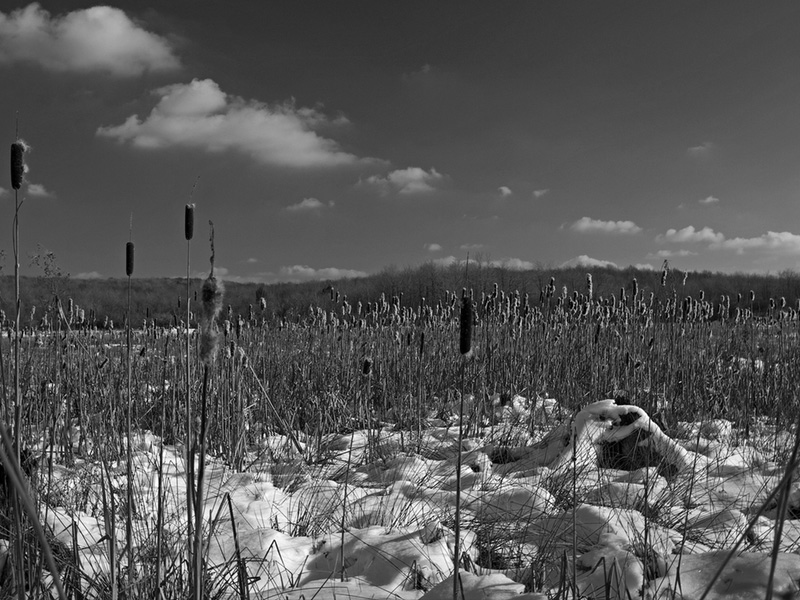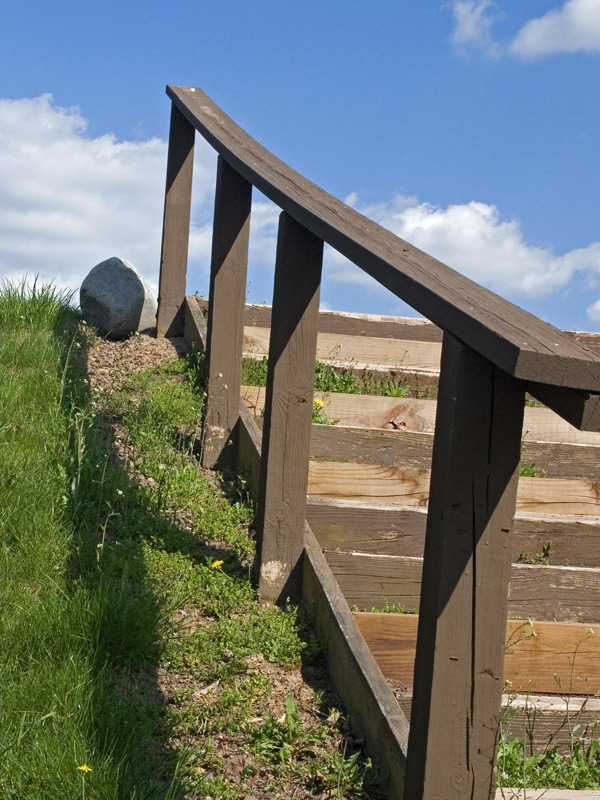 Top Boulder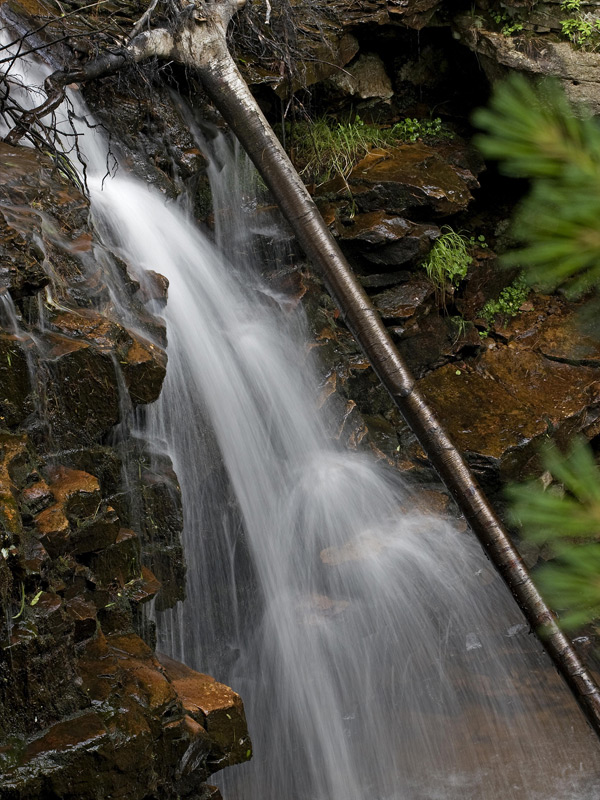 Downtree Falls
Sometimes light writers know the subject's name, sometimes not.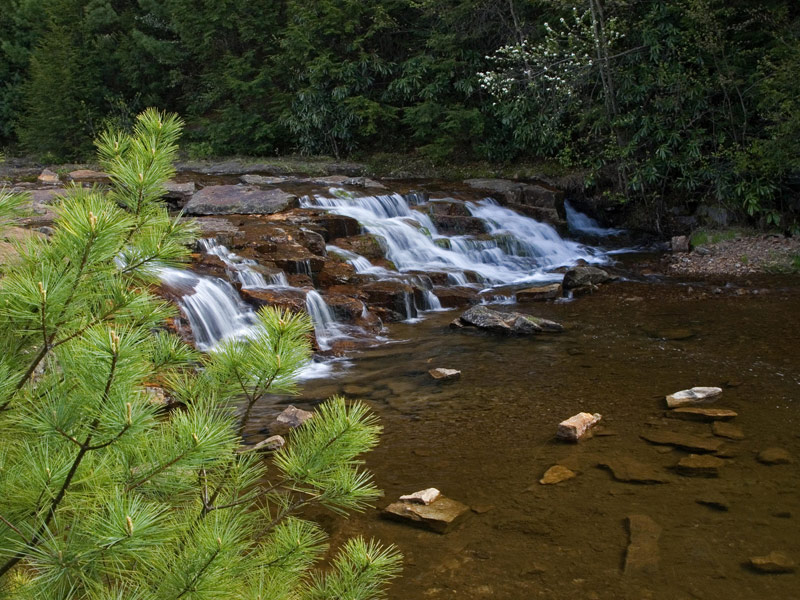 Hawk Falls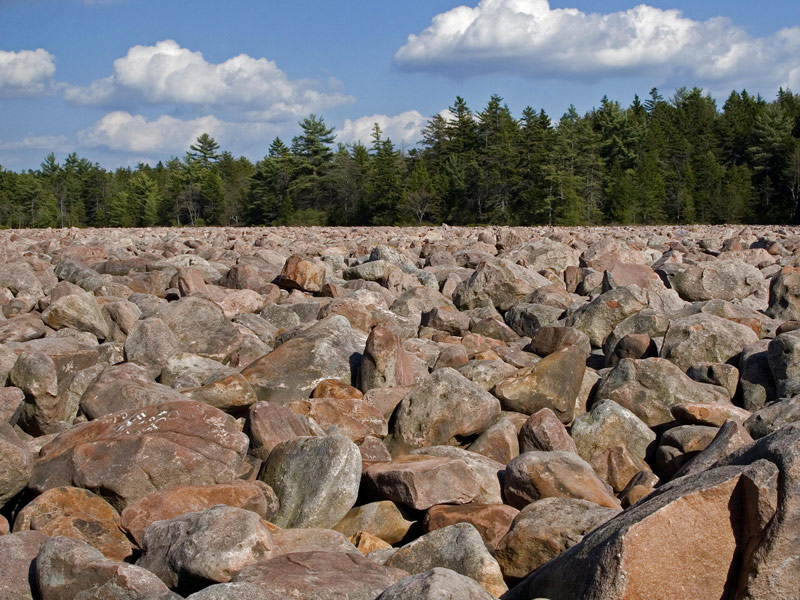 Boulder Lake
You've got to take a walk on this lake When was the last time you heard THAT Read all about it as you approach the lake. Aside from all of the natural beauty, there are many informative displays throughout each of the State Parks in Pennsylvania.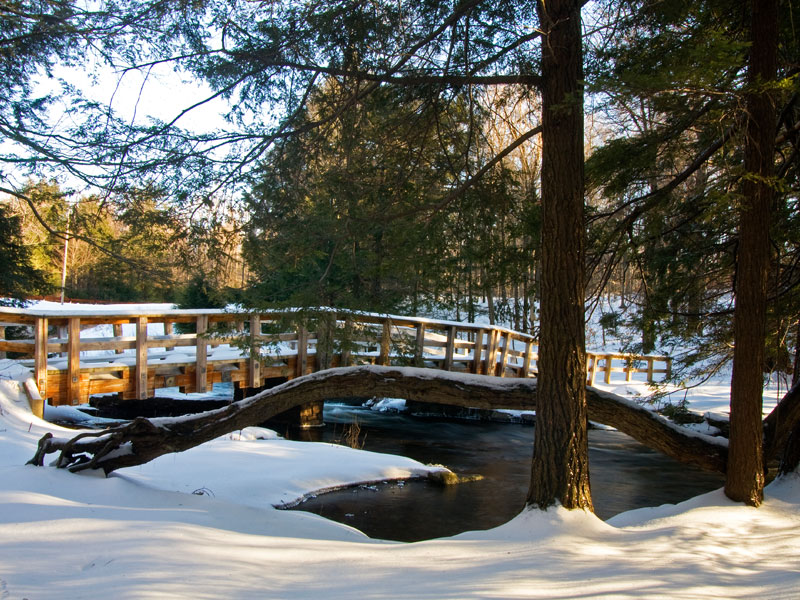 Promised Land Winter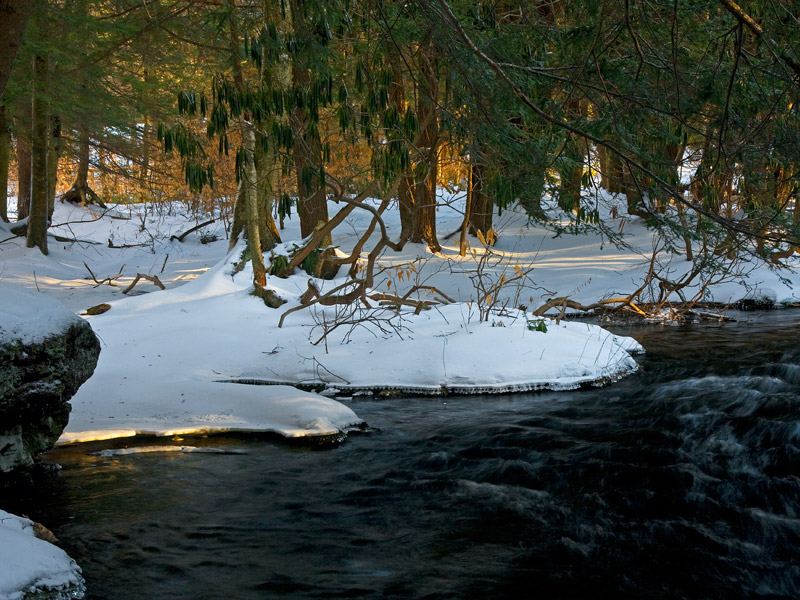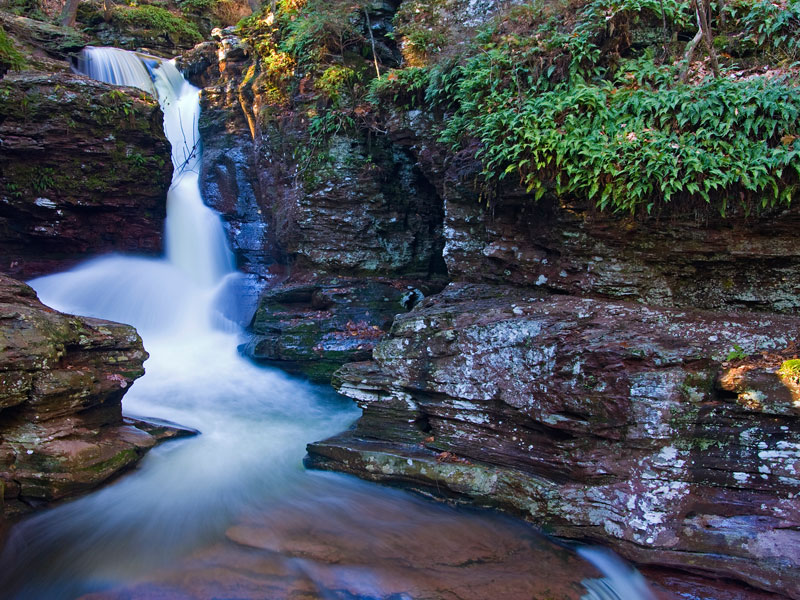 Gorge Falls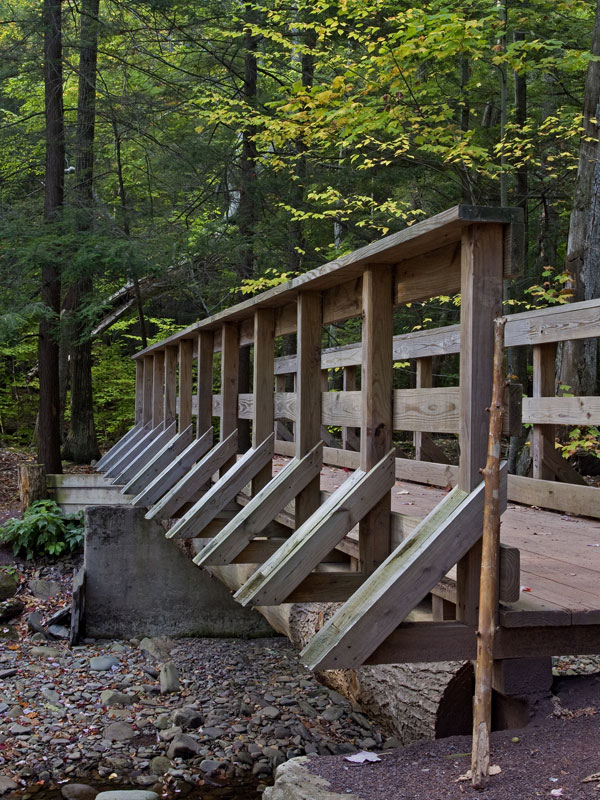 Walking Stick
Isn't it nice when you find a walking stick at the start of your path, left by someone who once returned with it As if to say, Take this. It has served me well. Enjoy your journey.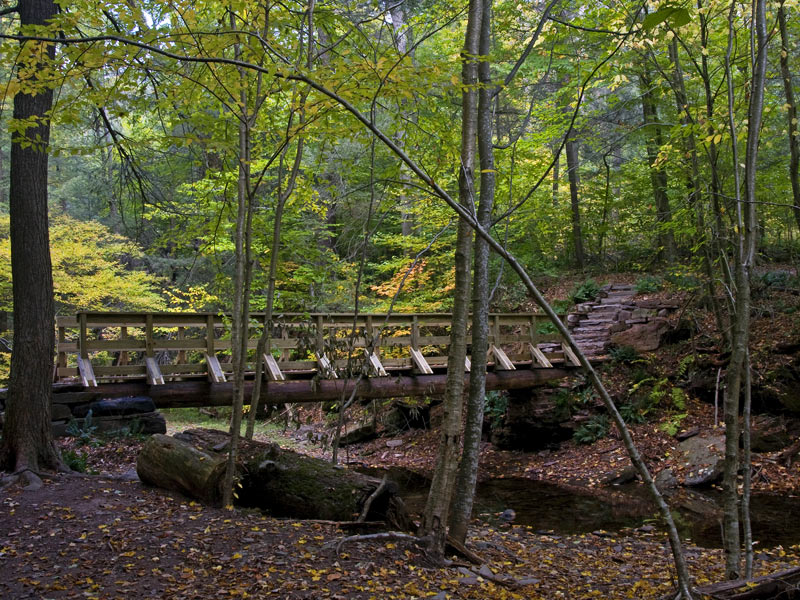 Bridge n Steps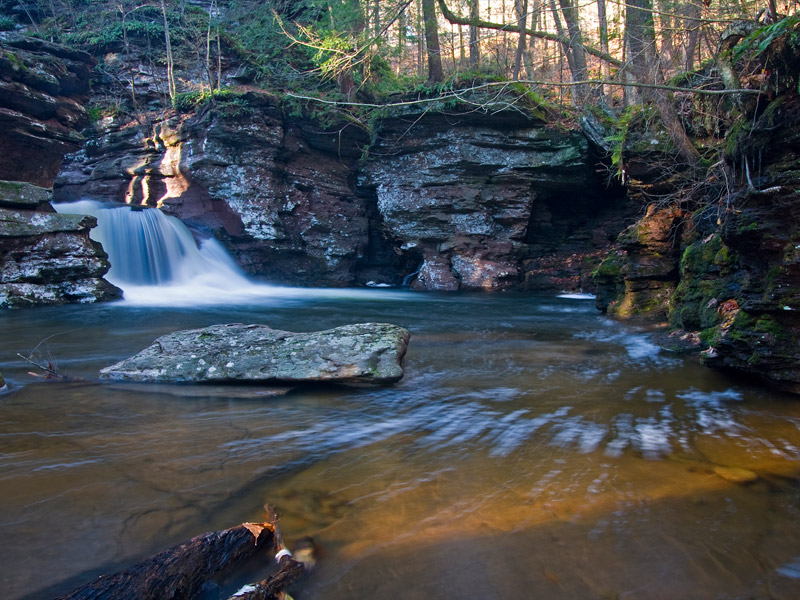 Below the Gorge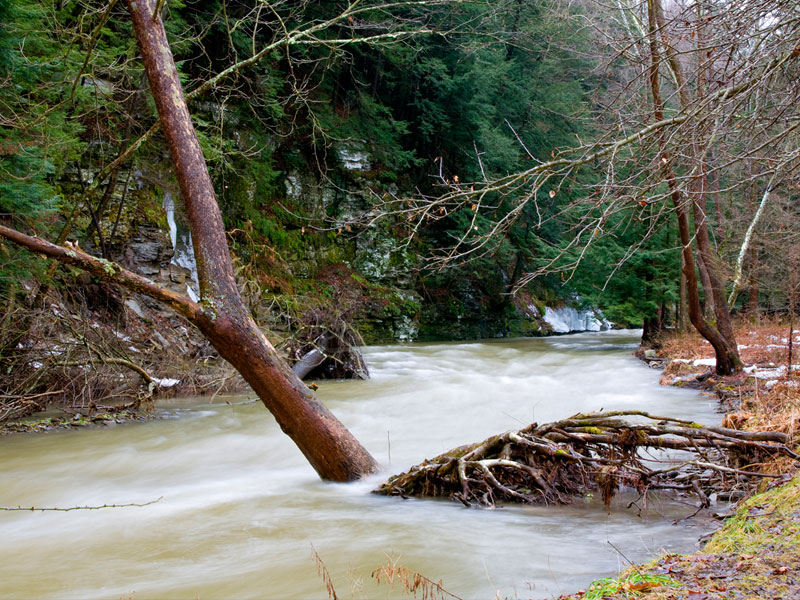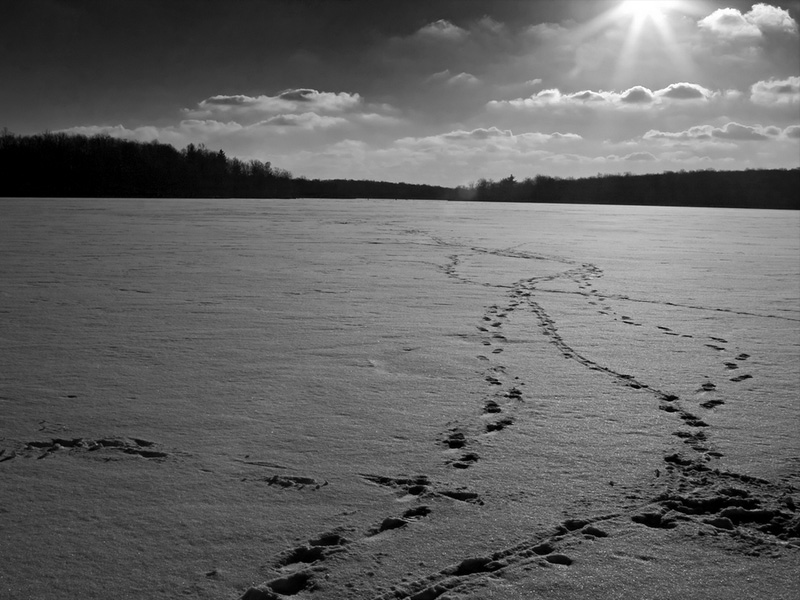 Into the Horizon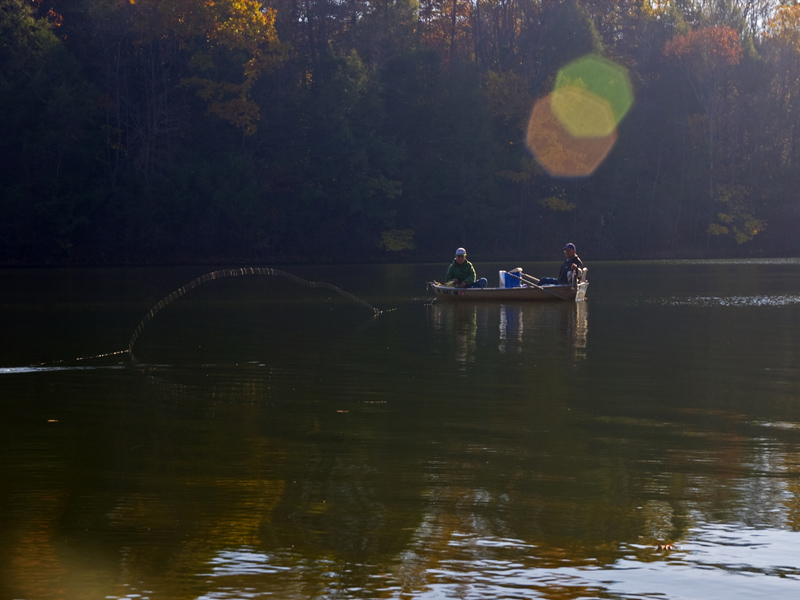 Catch of the Day
Well, it wasn't a great catch as far as the photo is concerned, but these guys we're very happy with THEIR catch.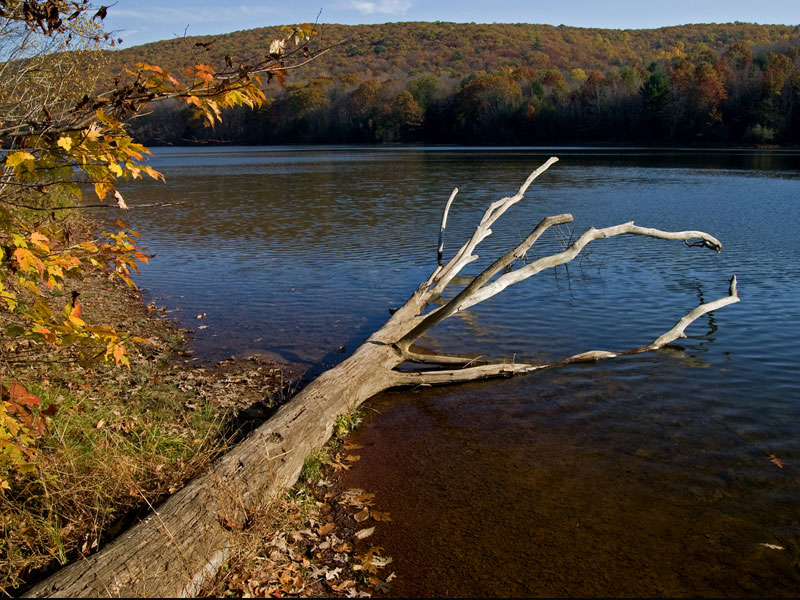 Okay, Tuscarora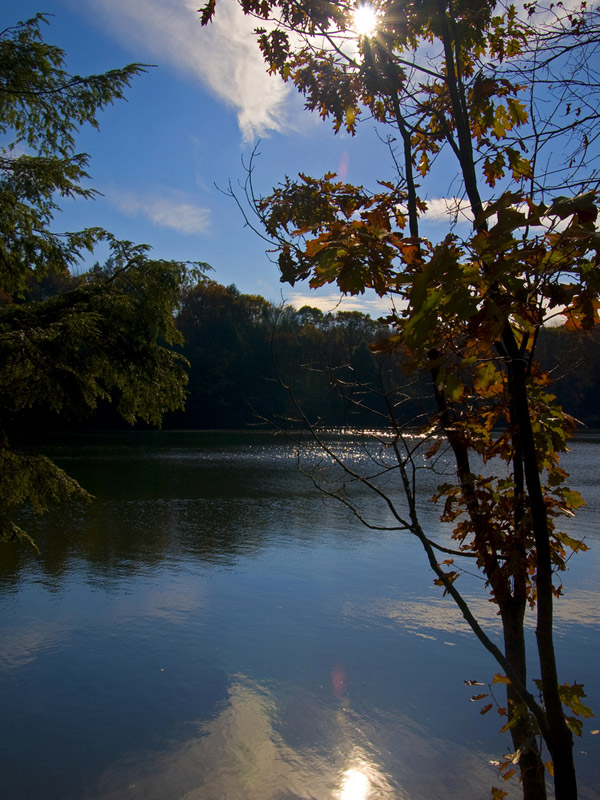 Double Sun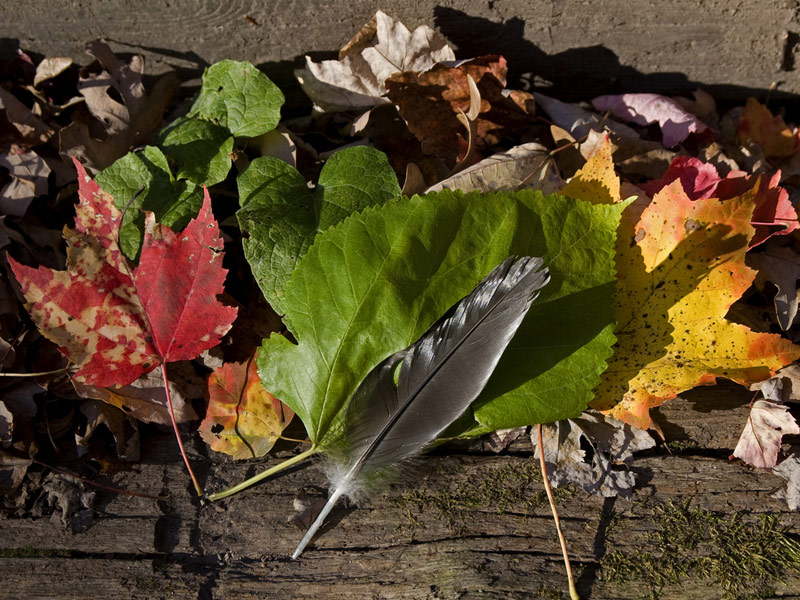 Leaves Feather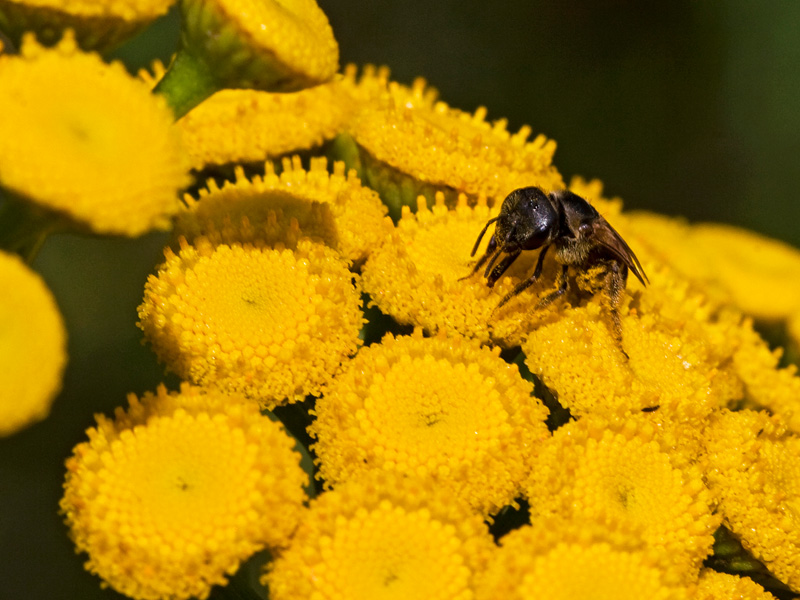 Bee, Leave Me
That's just a funny caption. Actually the bees are great posers and never bother me.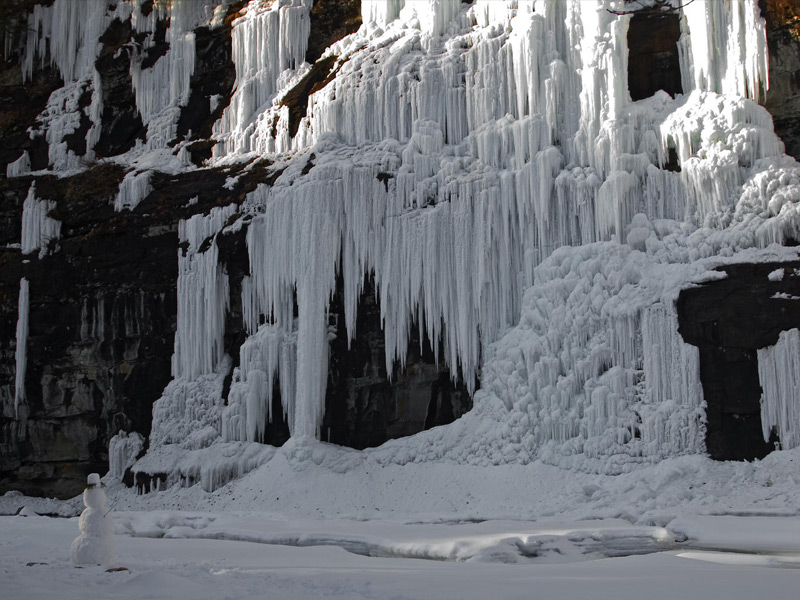 Snowman Symphony
Came upon this scene after following two sets of footprints. They obviously belonged to the snowman's creators, to whom I am very grateful.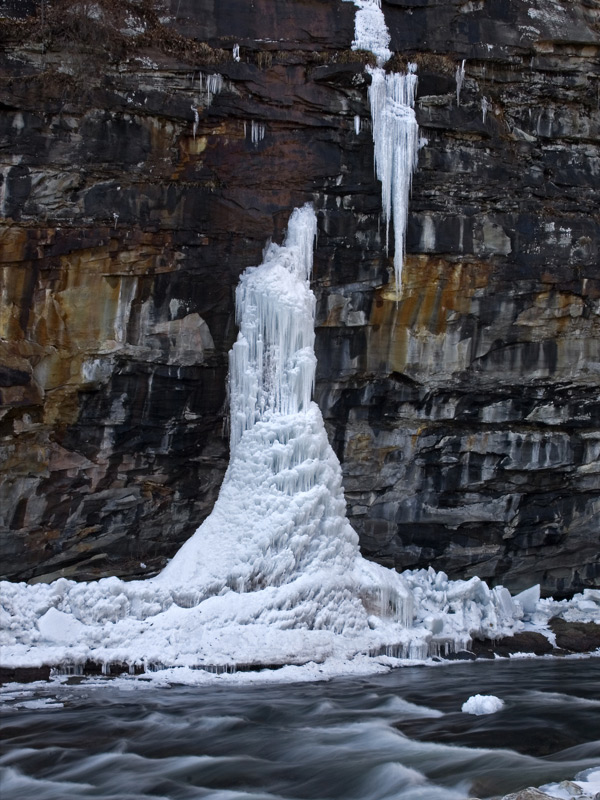 Ice Angel
This was part of the scene with the Snowman Symphony. This Ice Angel was standing in the wings.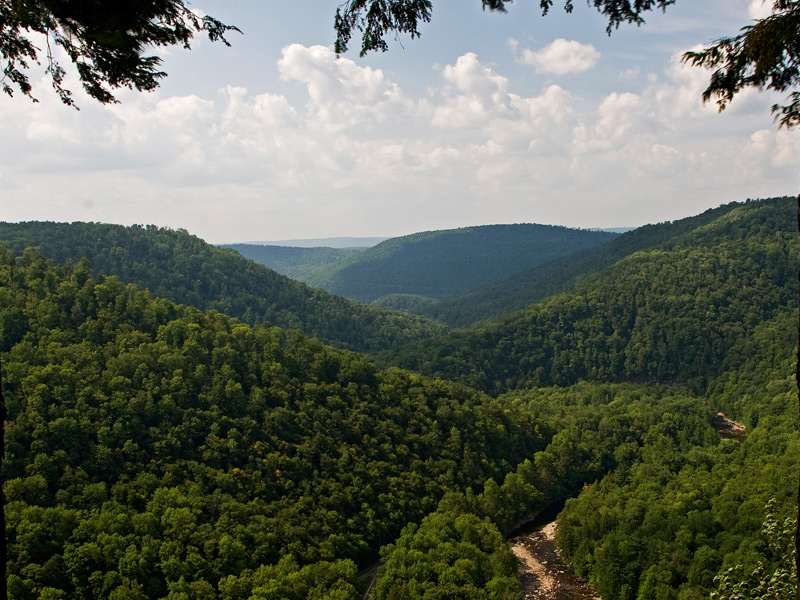 Worlds End View
World's End Hmm. Must be the top end.