SALT FORK STATE PARK AND WILDLIFE AREA
SALT FORK STATE PARK AND WILDLIFE AREA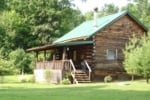 Situated at the heart of Salt Fork Lake, our cabins all offer privacy and seclusion,with hot tubs, decks, grills, private bonfire pits and beautiful rock wood burning fireplaces. All cabins are extremely clean, well furnished and equipped. Wonderful for all occasions. Hunters are welcome at our cabins
5.5 miles from park*
---
Get directions
to this park: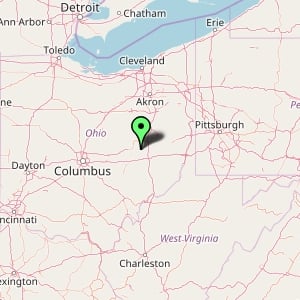 ---
---
Bakers Bait & Ammo Barn
10681 Plainfield Rd
Kimbolton, OH
(740) 439-1427
Grand Haven Resort
74411 Rocky Fork Rd
Kimbolton, OH
(740) 498-9140
Salt Fork Resorts at Buckett Hill
74978 Broadhead Rd
Kimbolton, OH
(740) 498-4134
In the heart of Ohio the Outback Lodge is located in Southeast Ohio, just minutes from the beautiful Muskingum River. The 2,200 square foot Lodge is constructed of Pine Logs, full basement, beautiful rural setting. It has wooded area as well as a creek and pond. This is a beautiful outdoor vacation spot.
38 miles from park*
Burr Oak State Park - Located in the rolling hills of southeastern Ohio. Rose's Vacation Cabin Rental is a special place to make your Honeymoon, Anniversary, or Family Getaway a relaxing experience.
50.2 miles from park*