PERRYVILLE BATTLEFIELD STATE PARK
PERRYVILLE BATTLEFIELD STATE PARK
20781 Pennyrile Lodge Road
Dawson Springs, Kentucky   42408-9212
Phone: 270-797-3421
Toll Free: 800-325-1711
On October 8, 1862, cannon explosions shattered the rural peace of this tranquil countryside and the death moans of young soldiers. Perryville became the site of the most destructive Civil War battle in the state which left more than 6,000 killed, wounded or missing. The park museum tells of the battle that was the South?s last serious attempt to gain possession of Kentucky. T

The battlefield is one of the most unaltered Civil War sites in the nation; vistas visible today are virtually those the soldiers saw on that fateful day in 1862. A self-guided walking tour on the battlefield interprets battle events. Special events scheduled in 2005 included the Perryville Commemoration & Reenactment.
---
Get directions
to this park: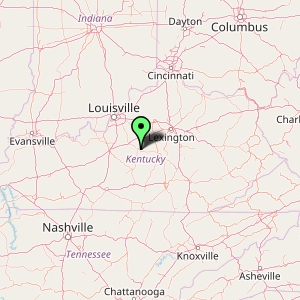 ---
The Perryville Commemoration:

The annual event, occurring every October, features authentic weaponry, clothing campsites, and demonstrations of infantry, artillery, cavalry, and a civil war reenactment. Preregistration required for reenactors and sutlers.

Museum:

The Civil War comes to life in the Perryville Battlefield Museum. Examine actual battle artifacts, a Civil War display, and a map with the layout of the battle.

Open seasonally, April 1-October 31; 9 AM-5 PM. Open by appointment remainder of the year. Call the park office (859) 332-8631. Admission: $2.00 for adults, $1.00 for children. Group rates available.

Gift Shop

For a memento of your visit to Perryville Battlefield, visit the Gift Shop, featuring Kentucky handcrafts, souvenirs, and a large selection of Civil War books.

Monuments

Monuments from several states, honoring their fallen dead from the Perryville Battle, dot the battlefield site. A Confederate monument was erected in 1902. A Union monument went up in 1931.
---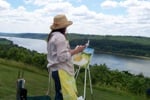 Crawford County consists of over 306 square miles of beauty and outdoor recreation Caves, state parks, rugged terrain, acres of protected forests, nature preserves, and numerous waterways
72.9 miles from park*
Perryville Battlefield is 45 miles southwest of Lexington. Take US 68 west to US 150 west.